Chinese doctors provide free surgeries to cataract patients in Sudan
Xinhua | Updated: 2018-12-06 10:35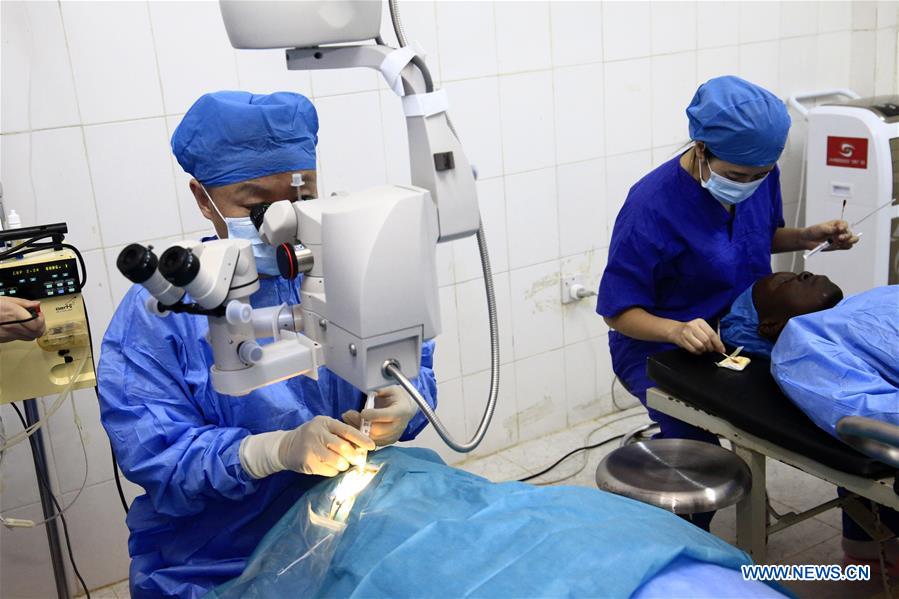 KHARTOUM - A Chinese medical team of eight members will conduct 250 free surgeries to Sudanese cataract patients at the Eye Hospital of Al-Nilain University in Khartoum, said Chinese Embassy in Sudan on Wednesday.
The Chinese aid program to Sudan, known as "Brightness Action 2018," was co-launched by Khartoum State's Health Ministry and the Economic and Commercial Counselor's Office of the Chinese Embassy in Sudan.
"We highly appreciate the deeply-rooted relationship between Sudan and China. We, at the Health Ministry, have greatly benefited from the cooperation with the Chinese Friendship Hospital, which provides a great work," said Mamoun Homeida, Khartoum state health minister, when addressing the launching ceremony.