5 missing after two US planes crash off Japan
By WANG XU | China Daily | Updated: 2018-12-07 08:13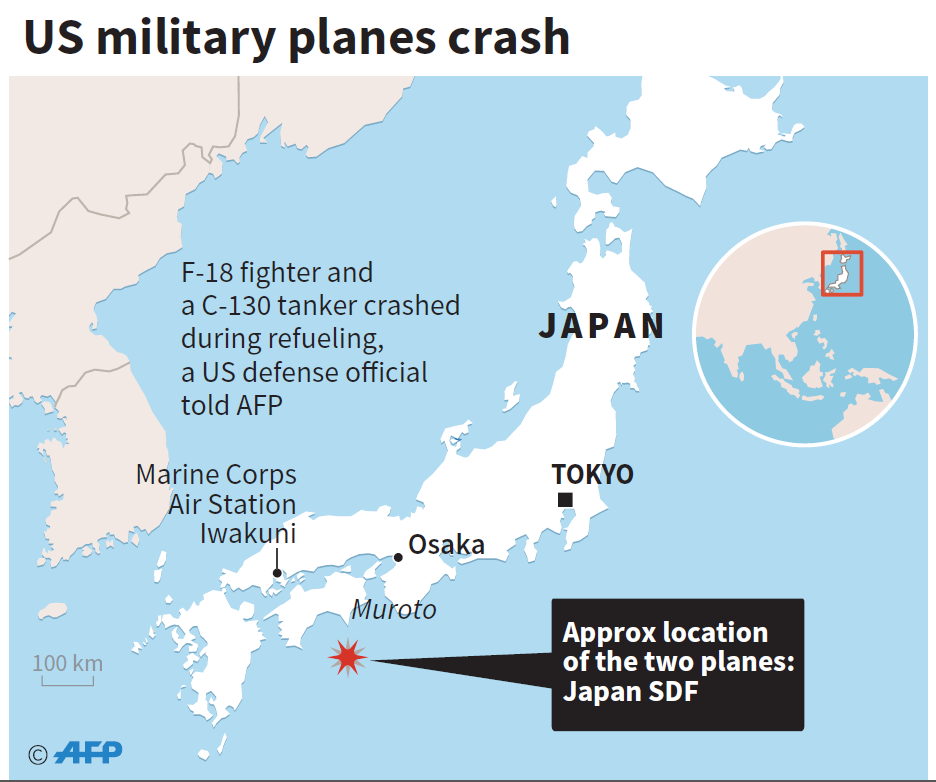 Two US Marines were rescued and another five were missing after a pair of military planes collided off the coast of Japan during a refueling exercise on Thursday, the US military said.
One of the rescued crew members is in stable condition while the health of the other was not immediately known, Japan's Defense Ministry said.
A Facebook post by the US III Marine Expeditionary Force said a KC-130 refueling tanker and an F/A-18 Hornet fighter jet were involved in a "mishap" about 320 kilometers off Japan at 2 am.
"The circumstances of the mishap are currently under investigation," it said.
The ministry confirmed the accident and said its maritime self-defense forces had rescued one of the crew members.
"At 5:43 am, an SH-60 helicopter from No 24 batch of Air Self-Defense Force rescued a crew member of the F/A-18," it said.
According to US Marines, the planes had taken off from Marine Corps Air Station Iwakuni and "were conducting regularly scheduled training when the mishap occurred".
There were five crew members on the KC-130 and two on the F/A-18.
"US military and the Japanese Self-Defense planes and vessels are searching for those still missing.... I hope all the members will be rescued safely as soon as possible," said Takeshi Iwaya, Japan's defense minister.
One of the rescued Marines had been on the F/A-18 Hornet fighter jet, and was in stable condition at Marine Corps Air Station Iwakuni, Iwaya said.
According to the defense ministry, a total of nine helicopters, one submarine rescue ship and two training ships had been dispatched to join the rescue work.