Cross-Straits links to support merchants
By Ren Xiaojin in Beijing and Hu Meidong in Xiamen, Fujian | China Daily | Updated: 2018-12-07 13:29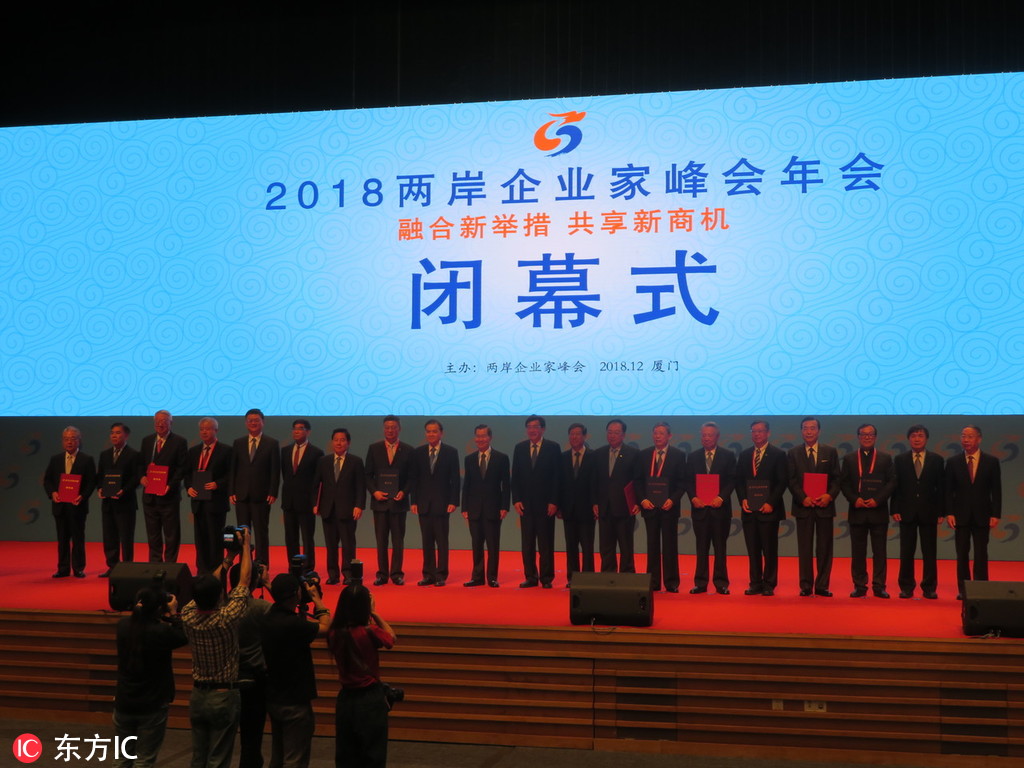 Taiwan merchants are welcome to participate in the Chinese mainland's development, particularly in the service industry, the upgrading of the traditional manufacturing sector and emerging business sectors, said a government official.
"Taiwan merchants are the participants, contributors and benefiting parties of trade cooperation between the mainland and Taiwan," said Wang Bingnan, vice-minister of commerce, at the 2018 annual conference for entrepreneurs from across the Taiwan Straits held in Xiamen, Fujian province.
He said the mainland will always be an important engine for global trade and stabilizer of economic growth, and Taiwan merchants are welcome to participate in the mainland's development.
"Taiwan entrepreneurs are welcome to take part in the modern service sector in the mainland," he said. "Service trade in Taiwan started earlier and has a competitive edge, which is complementary to the mainland, while the mainland has a large market and abundant capital."
He encouraged Taiwan entrepreneurs to apply their competitive edge in intelligent and green manufacturing in the mainland's traditional industries. He also suggested Taiwan entrepreneurs could take part in the emerging sectors in the mainland.
Vincent Siew, honorary chairman of the Cross-Straits Common Market Foundation, said against the backdrop of a complicated economy, Taiwan and the mainland need to work closely to make the most of the opportunities available and tackle the challenges.
He said an efficient mechanism, as well as an upgraded model of cooperation, was needed for the mainland to help struggling Taiwan merchants.
"Under the current economic situation, both the mainland and Taiwan are facing new challenges," he said. "The mainland has set up a series of visionary strategic goals, which have created a profound potential for development for companies from both sides. It is a historical opportunity not to be missed."
Rock Sheng-hsiung Hsu, chairman and founder of Kinpo Group, said: "For Taiwan companies, which have focused on outbound trade in the past, the change in the way the mainland drives its economic growth is an opportunity for Taiwan companies to upgrade."
He added that a number of Taiwan companies in the mainland have been facing upgrading difficulties, which can be only solved through industrial integration.
Wang Jing, CEO of Newland Hi-tech Group, a Fujian-based technology company, said Taiwan's talent pool has benefited the company greatly, especially in its overseas expansion.
"Taiwan has a mature talent pool, which helps a lot with the company's global strategy," Wang said. "Also, Taiwan has an advantage in intellectual property protection. Benefiting from cooperation with Taiwan companies, Newland has patented over a hundred new technologies in its barcode decoder chip."