Trump ex-campaign chairman Manafort accused of lying to Mueller probe
Xinhua | Updated: 2018-12-08 07:34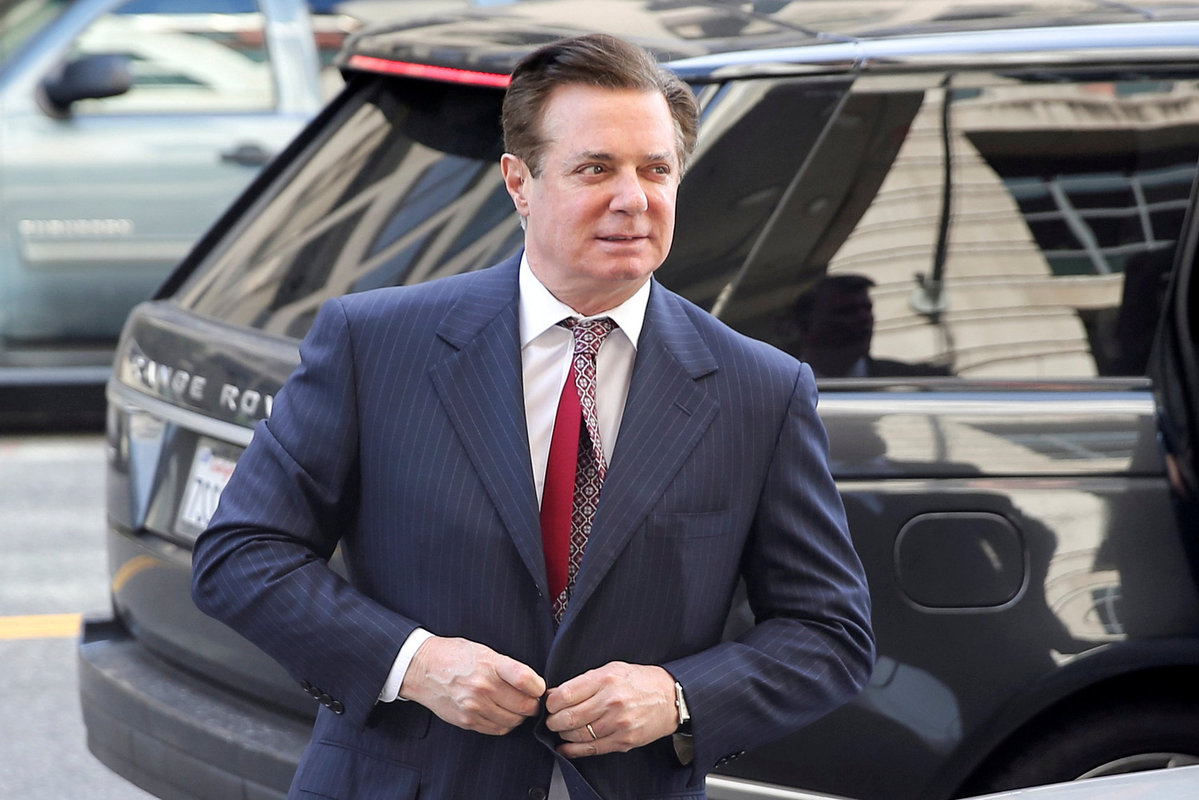 WASHINGTON — Paul Manafort, former Donald Trump campaign chairman, lied to prosecutors about his contacts with the White House and an associate with ties to Russian intelligence while he was under investigation, special counsel Robert Mueller's office said in a court filing here Friday.
At 5 pm eastern time (2200 GMT) on Friday, District Court Judge Amy Berman Jackson granted Mueller's request to file the report under seal and ordered a redacted version to go public.
The redacted report detailed accusations against Manafort of "committing federal crimes by lying to the Federal Bureau of Investigation (FBI) and the special counsel's office on a variety of subject matters" in breach of his plea agreement.
According to the report, Manafort lied on five major issues after agreeing to cooperate with prosecutors, including his contact with administration officials and interactions with Konstantin Kilimnik, his Russian associate allegedly having ties to the Russian intelligence.
The investigators said they have evidence about electronic communications related to Kilimnik and travel records. They also believed Manafort lied about a wire transfer made to a firm he had hired and "information pertinent to another Department of Justice investigation."