China leads the way for alternative energy
By Arun Upadhyaya and Carter Chapwanya | chinadaily.com.cn | Updated: 2018-12-09 13:51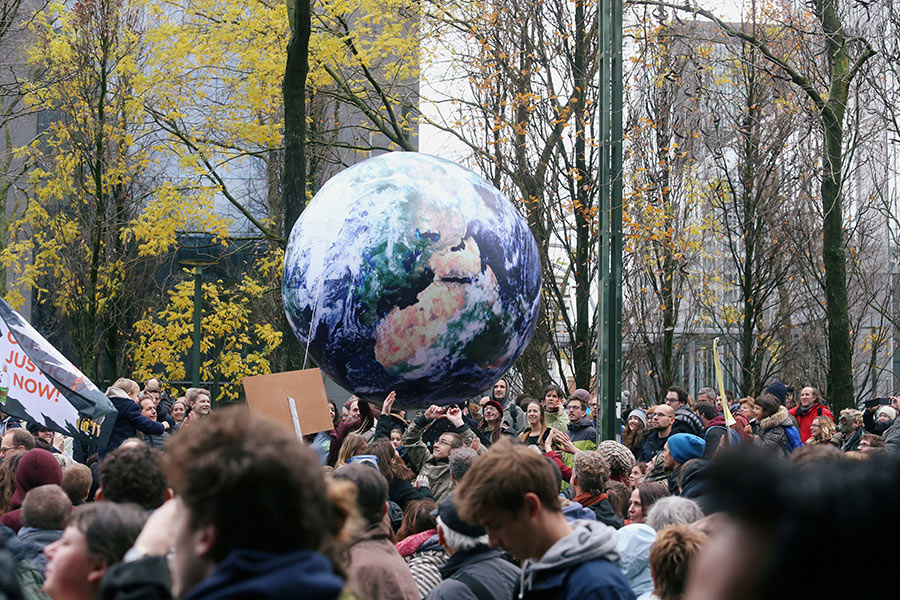 United Nations secretary-general António Guterres spoke last week at the UN's Climate Change Conference in Poland of, the dire state of our planet. Many countries have failed to meet their Paris Agreement obligations. As far as carbon emissions go however, China has shown its commitment to switching to renewable power alternatives.
Last year the US pulled out of the Paris Agreement and set back the global effort of preventing a further rise in the planet's temperature. This left the mammoth task to the other 174 signatories of the agreement. China, despite being a developing country, stepped up to save the pact that had taken several years of negotiation.
According to the World Economic Forum, China ranked as the leader for renewable energy investment in 2017, accounting for close to half the global total. While investment fell by 6 percent in the US and 36 percent in Europe, China has increased its investment by 58 percent.
China is the current world leader in the manufacture of solar panels, wind turbines and electric vehicles. The country already consumes over 18 gigawatt hours of lithium ion batteries annually for buses alone, and it is in the process of transitioning its bus fleets to zero-emission technologies.
Last year renewable energy accounted for 36 percent of China's total energy consumption, and Brookings Institution estimates that by 2030, 50 percent of China's energy will be generated from renewable, non-fossil fuel energy sources, which would result in a complete overhaul of China's global carbon emission footprint.
In order to meet its targets, China has made policy reforms and opened up its market to alternative energy manufacturers. American electric vehicle manufacturer Tesla managed to retain 100 percent ownership of its third Gigafactory, which is to be constructed in Shanghai – a feat that was only possible due to China's green energy drive. In other cases, internal-combustion engine car manufacturers have only been allowed retain a maximum of 50 percent ownership.
Furthermore China's "ecological civilization" – a framework that considers the country's economic and environmental interests to be intertwined and in harmony rather than in competition – has resulted in positive environmentalist changes through smart business investments. This policy has been the inspiration for the electrification of the transport sector, with an ambitious target of an all-electric future and the abolition of all internal-combustion engines in the next two decades. If the ecological civilization policies are implemented effectively, the culmination of the Chinese dream of building a beautiful China by 2035 would be possible.
China's economy has grown exponentially over the past four decades due to success in the manufacturing sector, and Beijing has made the decision to invest more in the development of sustainable, clean energy at a pace that will not affect the economy. The Chinese government earmarked $360 billion for the development of clean energy technologies by 2020, and as of 2017 China had already invested $126.6 billion, three times more than US' $40.5 billion.
All this would not only mean a change in a pattern of China's domestic greenhouse gas emission, but will also contribute significantly to meeting the Paris Accord targets. China consumes a quarter of the world's energy. These changes are therefore major steps in the effort to limit the global temperature increase to 1.5 C above pre-industrial levels. At the risk of affecting local industries, China has shown maturity in its sincerity to change the fate of the planet by not only meeting its Paris Agreement obligations, but by taking the lead in the development of alternative energy.
Carter Chapwanya is a published author and political acience PhD candidate at Shandong University. Arun Upadhyaya is an international politics PhD candidate at Shandong University.