Cuba's classics gear up for 1st contest
China Daily | Updated: 2018-12-10 09:54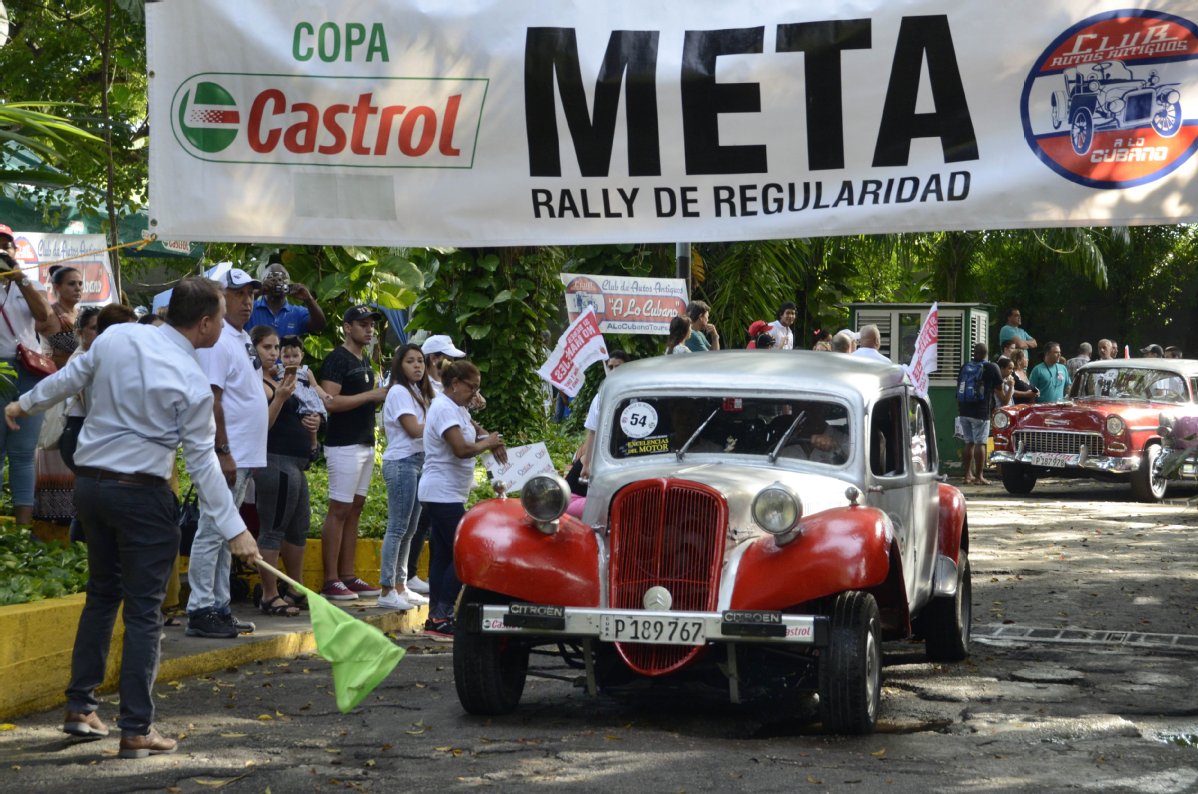 HAVANA - Cuba's sun-splashed streets are open-air museums of brightly painted vintage automobiles, thanks to the time and elbow grease that their owners have invested in their prize vehicles.
Now, the first classic car contest aims to recognize their efforts by shining a spotlight on this uniquely Cuban pastime.
More than 100 vintage cars, most dating from the 1950s, will go on display on Havana's streets on Dec 15 as part of the contest jointly organized by Iberostar, a leading Spanish hotel chain that operates in 17 resorts in Cuba, and a local classic car club (Amigos de Fangio) that gathers some 300 owners of vehicles made from 1919 to 1960.
"In many parts of the world these cars are in museums (or) kept in collectors' homes," said Armando Miari, the proud owner of a British 1957 Austin Healey BN4 sports car.
"In Cuba we see them every day. They are one of the city's and country's attractions."
The event seeks to reward the best preserved cars, to celebrate the 120th anniversary of the arrival of the first automobile in Cuba, and also to join celebrations marking the 500th anniversary of the founding of Havana, said Alfredo Vilches, a representative of Iberostar.
This weekend, owners registered their vehicles, which were chosen based on their originality, interior and exterior features, technical conditions and more.
Jose Festari's 1930 Ford Roadster, considered the oldest sports car roaming the streets of Cuba, has garnered numerous awards. All its parts are original, some rebuilt and others acquired abroad at a high cost.
The car has been in the family for two decades.
"After my mom, my wife and my son, this car is the most important thing in my life. I get sick when something is broken, because I carefully take care of it, clean it and pay attention to the smallest details," said Festari, 76.
A lack of spare parts, mainly due to the US trade embargo against Cuba, has turned the Caribbean island's classic car buffs into true innovators.
Miari's Austin Healey was originally bought in 1959 by a couple who used it until 1991, when the economy was difficult following the fall of the Soviet Union, forcing them to store the vehicle in a garage.
"The car went unused for 20 years until we managed to rescue it in 2011," said Miari.
"After two years of hard work, we totally restored it to its original splendor."
Pablo Alvarez, head of the contest's technical committee and member of the car club of Amigos de Fangio, stressed the fact that after more than 50 years, these vintage cars still run, most of them providing taxi service around the city.
"Many foreigners who visit us are amazed that they are still in good technical condition. I think it's a true achievement. We must encourage owners ... because these vehicles have become part of the country's cultural heritage," Alvarez said.
Xinhua