Student choruses put up celebratory performance
By He Qi in Shanghai | chinadaily.com.cn | Updated: 2018-12-12 16:40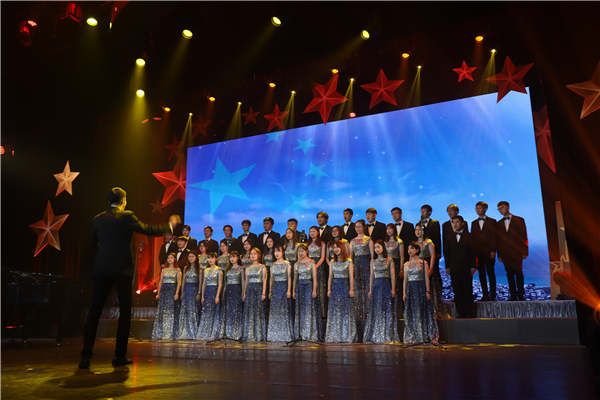 Nearly 1,000 chorus league students, from primary schools to colleges in Shanghai, attended the singing gala in Shanghai Normal University on Tuesday night to celebrate the 40th anniversary of China's reform and opening-up.
After four months of preparation, 22 student choruses that were selected from 52 schools and institutions performed a combination of song, dance and musicals.
The gala was co-hosted by the Shanghai Municipal Commission of Education, Shanghai Student Chorus Union, Shanghai University of Engineering Science, and Shanghai Normal University.
The Tale of Springtime from Donghua University, Singing a Folk Song to the Party from Shanghai Loushan Middle School, the cantata of Building a Chinese Dream Together were all performed during the gala.