Stansted Airport aims to be new gateway to China
By Bo Leung in London | China Daily UK | Updated: 2018-12-14 01:06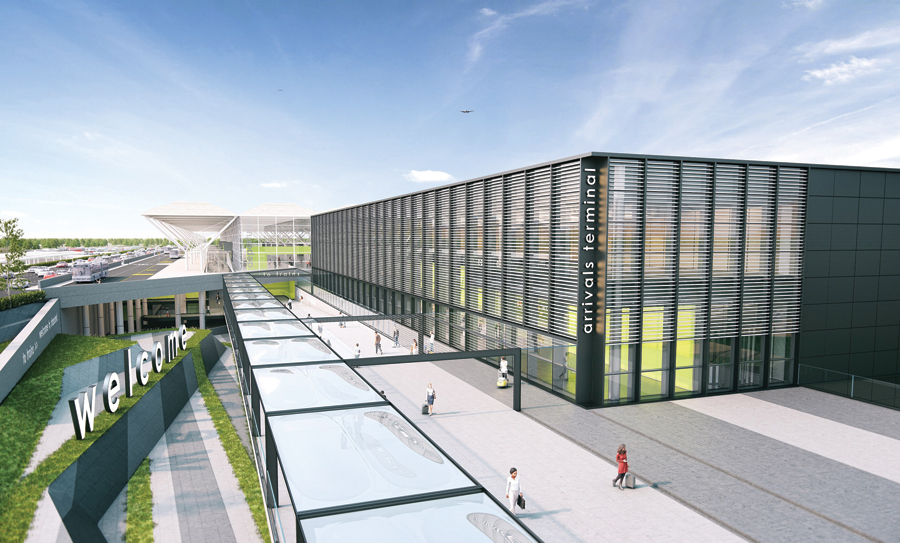 Officials from London Stansted Airport have welcomed a delegation from China's Ministry of Commerce as part of the airport's push to attract Chinese long-haul carriers and foster new trade and investment opportunities in the East of England.
The high-level delegation also got to view progress on the airport's 600-million-pound ($760 million) upgrade.
The revamp of London Stansted will include a new arrivals terminal, which is due to open in 2020. The existing terminal will then serve as a departures-only facility.
The airport's transformation will also feature changes to the retail and restaurant offering, as well as more seating, new car parks, and additional airfield infrastructure.
Ken O'Toole, chief executive of Stansted Airport, said: "Our ambition is for Stansted to be the Chinese gateway to the East of England, helping attract more investors and tourists to the region. The London-Stansted-Cambridge economic corridor is already one of the UK's major success stories, and improved connectivity and access will only help build on this great track record."
The visit from the Chinese delegation follows the official launch last month in Parliament of the East of England China Forum, which aims to create a new partnership between the region and China in order to stimulate inward investment, tourism spending, student numbers, and export opportunities by securing a Chinese air link.
"Stansted is forecast to deliver up to 50 percent of London's expected passenger growth over the next decade and make a greater contribution to improving the UK's connectivity with the rest of the world, especially to fast-growing markets such as China," O'Toole said. "So, it's vital we showcase what a great asset the airport is, so we can take full advantage of the opportunities arising from greater economic co-operation between the UK and China."
Last year, China accounted for 30 percent of all global economic growth and the country's sustained expansion has created a surge in UK-bound tourism and investment, as well as increased demand for a British education, research capabilities, goods, and services.
In 2016, the combined value of imports and exports between the East of England and China was valued at 4.3 billion pounds.