China's top telecom carriers gear up for 5G era
By Tan Xinyu | chinadaily.com.cn | Updated: 2018-12-18 14:56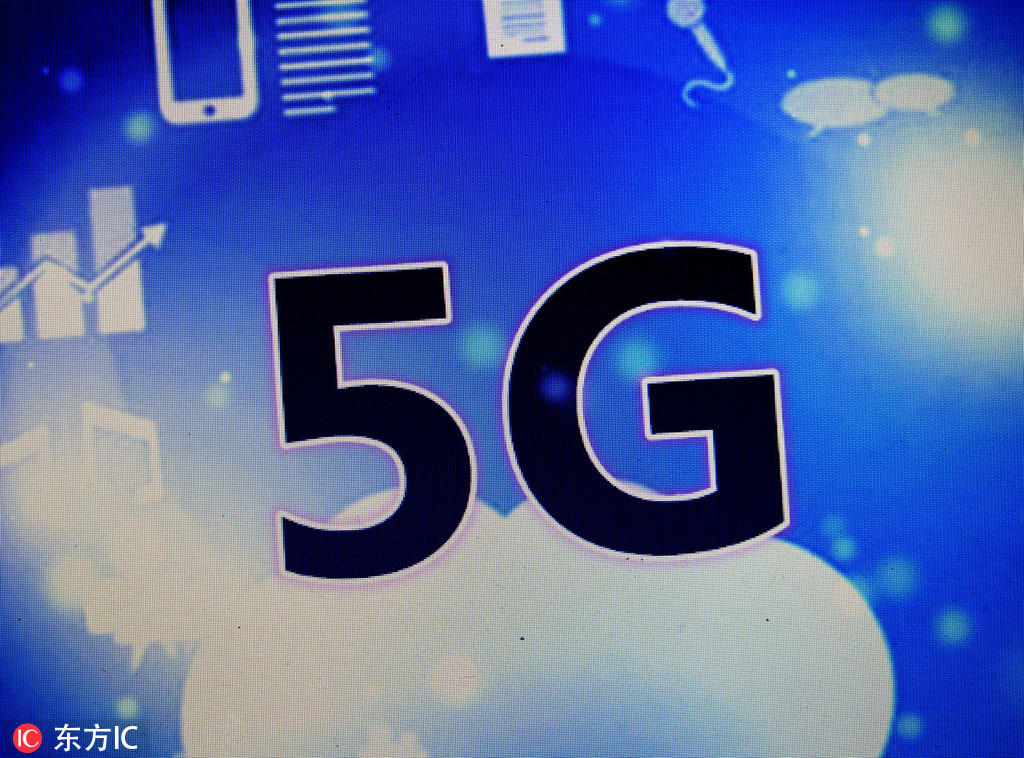 China's three major telecom carriers seemed to be gearing up for 5G race, as frequency bands for 5G tests have been assigned. Market expects 2019 will kick off the era of 5G.
The 5G, referring to the fifth generation of wireless technology, enables gigabit speeds and a more powerful connectivity. Based on the technology, the Internet of Things, augmented reality and virtual reality applications, smart communities, driverless cars, among others, live up to their potential, precipitating a massive impact on people's life.
Ministry of Industry and Information Technology allocated bands in the range of 2,515 to 2,675 megahertz and 4,800 to 4,900 MHz to China Mobile, while China Telecom and China Unicom obtained the bands in the range of 3,400 to 3,500 MHz and 3,500 to 3,600 MHz, respectively, earlier this month.
The band announcement set the 5G starting gun go off, as a source from a communication equipment supplier told Caixin magazine that leading 5G development without assured frequency bands may run on the wrong track.
The person told Caixin that all the three carriers tested on the 3.5GHz band from the very beginning, but China Mobile's designated band in the end was 2.6GHz. So if the companies build networks before the announcement, they would have to start all over again due to different bands.
China Mobile and China Unicom both expressed enthusiasm to push 5G network development following the announcement, though none of the three carriers confirmed which networking standard they will adopt.
Securities Times cited a source that China Mobile probably started to build 5G network with nonstandalone (NSA) specifications, as the telecom giant is expected to purchase 5G devices in the first quarter next year, when suppliers can only provide those meeting NSA operations.
Meanwhile, China Unicom is also likely to begin the 5G project by adopting NSA specifications in the first three month in 2019, said the Times, adding that China Telecom's 5G strategy may start 5G building in the third quarter by taking up standalone (SA) specifications, as equipments meeting SA specifications may be available at that time.
NSA specifications could provide faster download speed and require less investment on the initial stage, but should be upgraded to close to SA specifications in the long-term perspective; SA specifications could settle the network deployment at one go and support more scenarios with 5G application, while needing more investment at the very beginning.
Whatever standard the telecom giants may take, the Paper reported, a telecom carrier could at least put investment of 5.5 billion to 17.5 billion yuan ($797.67 million to $2.54 billion) next year.