Alibaba aims for 2 billion users by 2036
By Zhou Wenting in hangzhou | China Daily | Updated: 2018-12-19 07:55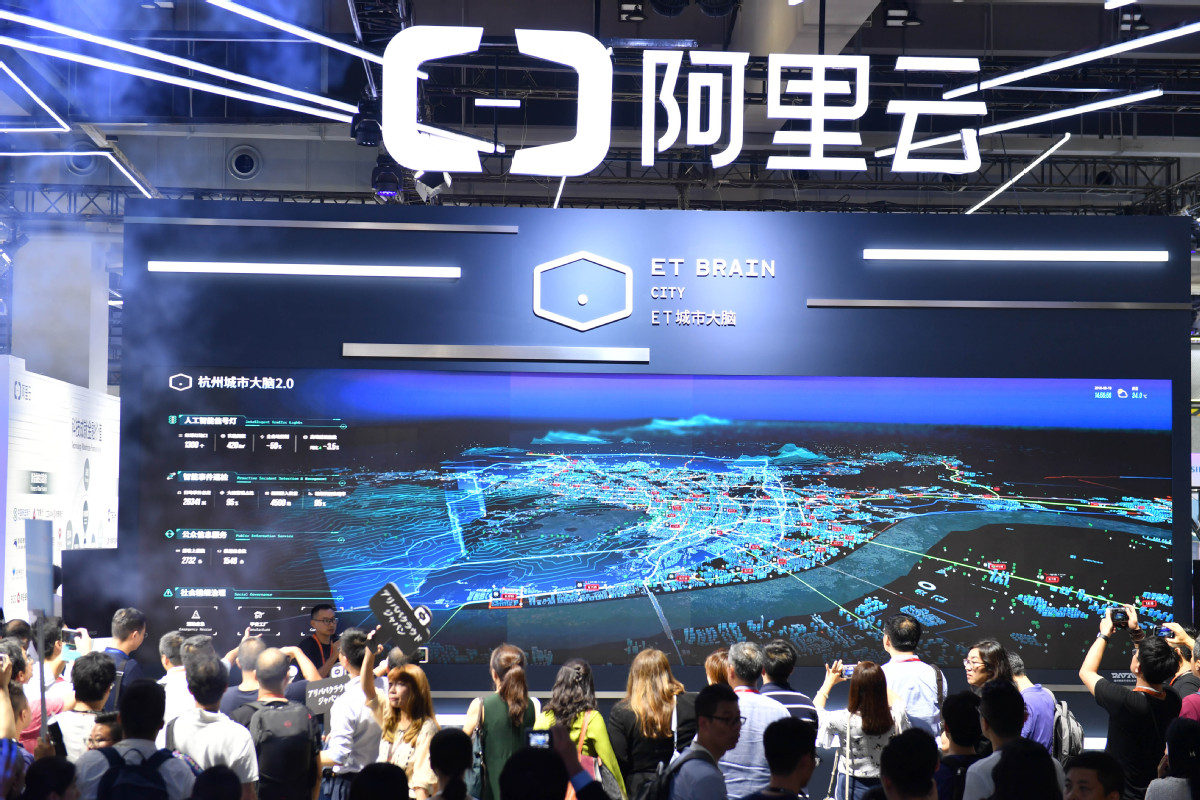 E-commerce and internet behemoth Alibaba Group Holding Ltd aims to register 2 billion individual users around the world by 2036.
By the end of June, the group had 576 million active consumers on its two major retail marketplaces-Taobao, China's largest mobile commerce destination, and Tmall, the country's largest third-party platform for brands and retailers.
With its technology in core commerce, cloud computing, cross-border e-commerce and mobile payments, the group said it is committed to helping domestic and foreign consumers to buy products from all over the world, and to make mobile payments global.
Altogether, brands and consumers from 230 countries and regions participated in this year's annual Singles Day shopping festival on Nov 11, which has become the world's largest online shopping spree. Gross merchandise value hit 213.5 billion yuan ($30.9 billion) during this year's festival.
Alibaba, founded in 1999 by Jack Ma, now claims to be the world's largest retail commerce business in terms of GMV.
The company launched with an international vision from the very beginning, said Zheng Guangming from the group's public relations department. One of the reasons that Alibaba gained its name is because it is pronounced the same by people speaking all kinds of different languages, he explained.
Tmall International, a cross-border e-commerce platform initiated five years ago, has imported products from 19,000 brands from 75 countries and regions for Chinese consumers, as a result of consumption upgrading trends, said Wei Chen, deputy general manager of Tmall International.
"A rising number of niche brands have entered the Chinese market through the channel, which is favored by many overseas brands, as it would bring phenomenal growth if only 1 percent of Chinese consumers like it," he said.
Alipay, Alibaba's financial arm, has established a presence in nine countries and regions in East Asia, Southeast Asia and South Asia, including South Korea, Hong Kong, Thailand, Malaysia and Indonesia.
"For example, since its cooperation with an Indian partner in 2015, the number of mobile payment users in the country has reached 250 million now," Zheng said.
Alibaba is also using its cloud computing technology to improve people's quality of life.
Its intelligent system monitors and calculates passenger and automobile flow on roads in real-time. It can even adjust traffic lights accordingly, to help alleviate traffic congestion and achieve more efficient traffic management.
The system now covers the main urban areas of Hangzhou, Zhejiang province. Traffic delays during peak hours have dropped by 3.5 percent, the company said.
"If an ambulance is out responding to a call, the system will ensure green lights all the way," Zheng said.