Greenberg given reform friendship medal by Xi
By Ai Heping in New York | China Daily USA | Updated: 2018-12-19 22:51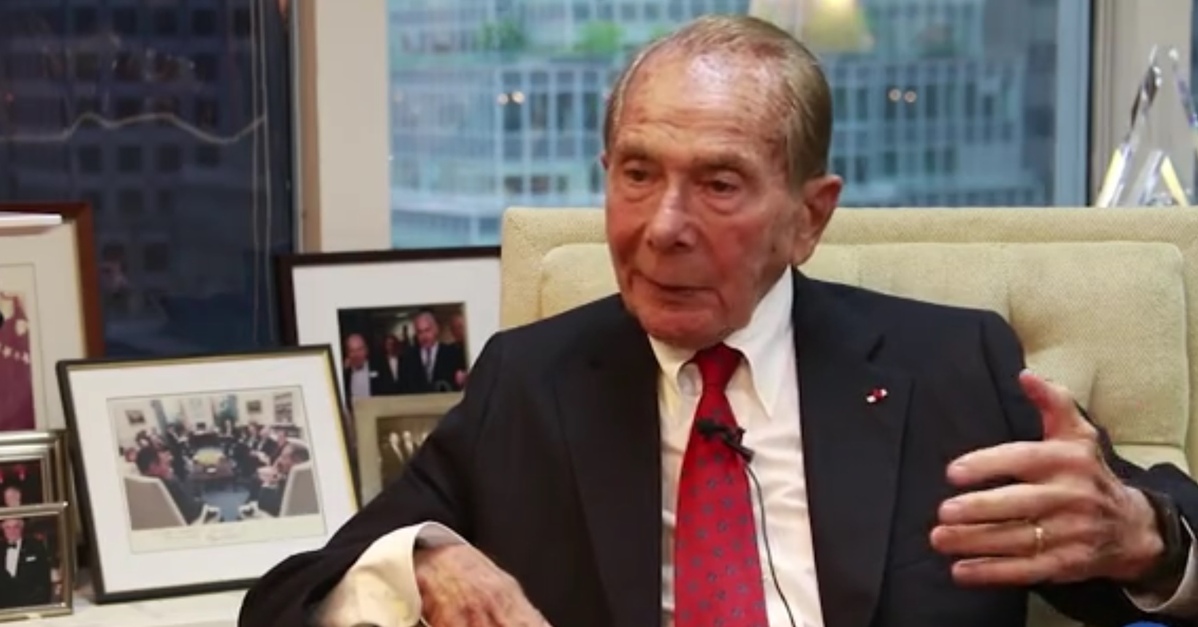 Maurice Greenberg, the chairman and CEO of Starr Companies, a diversified financial services firm, on Tuesday was one of 10 foreigners awarded the China reform friendship medal by Chinese President Xi Jinping.
The awards were presented to the 10 at a ceremony at the Great Hall of the People in Beijing and celebrated the 40th anniversary of China's reform and opening-up.
Although working in different fields, the 10 recipients had all brought advanced technologies or ideas to China's reform and opening-up, contributing to the country's economic and social development.
Greenberg first went to China 43 years ago and he led his insurance company in nurturing a partnership with China.
He joined Starr as vice-president in 1960, consolidated a number of insurers into the company and formed the franchise into American International Group (AIG), which later became the largest insurance and financial services company in the world.
Greenberg has traveled to China every year since 1975. In 1992, his company became the first foreign company to receive a wholly owned life insurance license in China, helping to open up the country's financial services industry to the US.
"There's no American insurance company (in China) before we started. So we are very proud of that," he told China Daily in an interview this year in his Manhattan office.
That 1975 visit led to a partnership between Starr Companies and People's Insurance Co of China, which Greenberg said was a "tiny" company at the time with only a couple of hundred employees in Beijing. Both agreed to reinsure each other, and Starr Companies helped PICC train its workers.
"We put them on our sales contracts, so they got some affluent businesses," Greenberg said. As that relationship grew, he began returning to China at least once a year and positioned Starr operations throughout Asia.
Since 1975, Greenberg has visited many parts of China and tries to go to a different city on every trip. He has been awarded honorary citizenship in five cities — Shanghai, Beijing, Guangzhou, Chongqing and Wuhan.
He has become a strong advocate for closer US-China relations, noting in an earlier interview with China Daily that "it is in the national interest of both countries to continue building trust and growing mutual understanding".
Greenberg has actively provided advice and suggestions to China's reform and opening-up. He once served as an economic adviser to the municipal governments of Beijing and Shanghai and the Hong Kong Special Administrative Region and has been awarded the Golden Key of "Honorary Citizen" by several Chinese cities.
Over the years, Greenberg has been working to bridge the gap between China and foreign countries and has been a champion for joint economic cooperation.
He has been firmly optimistic on China's development opportunities and has been supporting win-win cooperation between China and the United States.
Xinhua contributed to this story.
Contact the writer at aiheping@chinadaily.com.cn