Xi underscores pragmatic solution and global connectivity
By Laurence Brahm | chinadaily.com.cn | Updated: 2018-12-20 11:05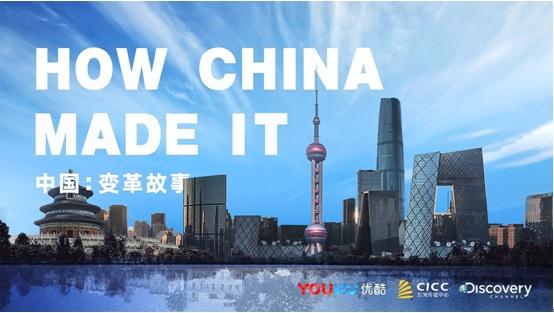 On December 18, 2018, before a grand gathering at the Great Hall of the People, President Xi Jinping delivered a speech commemorating China's 40 years of reform and opening-up. It was not only a celebration of past four decades of achievements lifting 740 million people out from poverty while reducing the poverty headcount ratio by 94.4 percent. Of equal importance, Xi's speech underscored intention to continue the path of pragmatic solution and increased global connectivity.
Xi's speech also commemorated another event that took place on December 13 1978, during the Central Committee Working Conference, when then paramount leader Deng Xiaoping introduced the idea of "Seeking truth from facts". As simple as it sounds, this concept represented a tectonic shift for China away from ideology toward pragmatic solution. Over the next 40 years, "pragmatic solution" epitomized the entire evolution of process of reform and opening to the outside world. The entire course of China's opening to the outside world would begin through gradual, sequenced steps that cumulatively represented a pragmatic and constructive path toward development. This would make the nation the second-largest economy in the world within four decades, and a leader in environmental technology and quantum communications.
Xi emphasized that, "There is no textbook of golden rules to follow for reform and development in China, a country with over 5,000 years of civilization and more than 1.3 billion people." Key to China's development success has been the sequenced evolution of its own approach to development, and refusal to follow any theoretic models being imposed by outside powers. "No one is in a position to dictate to the Chinese people what should or should not be done," Xi emphasized. In many ways, China's forging of its own independent model of economic development, built on its own principles and cultural considerations, represents an alternative model to the ones that have become cookie-cutter standard promoted by western development institutions and governments that are relying only on their own experience and conditions.
Xi's speech during this special commemoration of China's reform and opening-up, was all about pragmatic solution. "The practice of reform and opening-up over the past forty years has shown that openness brings progress, while seclusion leads to backwardness," Xi said. These words come at a new crossroads of global history where China is seeking to be more globally integrated as other countries are setting up barriers to such connectivity and integration.
Xi's speech occurs at a time of global financial and political volatility, when clear-minded pragmatic solution is needed more than ever. Trade and investment benefit people. This can only be achieved with continued infrastructure investment and communications, and a concentrated shift from fossil fuels to green energy. Xi emphasized China's commitment toward "building a community with a shared future for humanity."
We are at the time in human history when technology, if applied with vision and common sense can resolve many of the imbroglios our planet faces. From threats of climate change to natural disaster, health care and green energy, it is a time when global collaboration for the benefits of all humanity needs to take precedence over narrow self-interest of any one single group or nation. Clearly this was the message that Xi delivered in his speech.
By recalling the strides and achievements of China over the past 40 years, Xi also insisted on further opening of markets and expansion of global connectivity. When the world is crying for solutions, requiring multi-lateral cooperation and collaboration from everything involving climate, economy, and security, no nation should return to isolationism. In his speech on December 18, Xi was not only celebrating China's past four decades of opening, but projecting a far-reaching vision for China's greater global connectivity in the future.
The author is founding director of Himalayan Consensus and an international research fellow at the Center for China and Globalization.