Service to announce wills offered by center in Guangdong
By Li Wenfang in Guangzhou | chinadaily.com.cn | Updated: 2018-12-20 16:52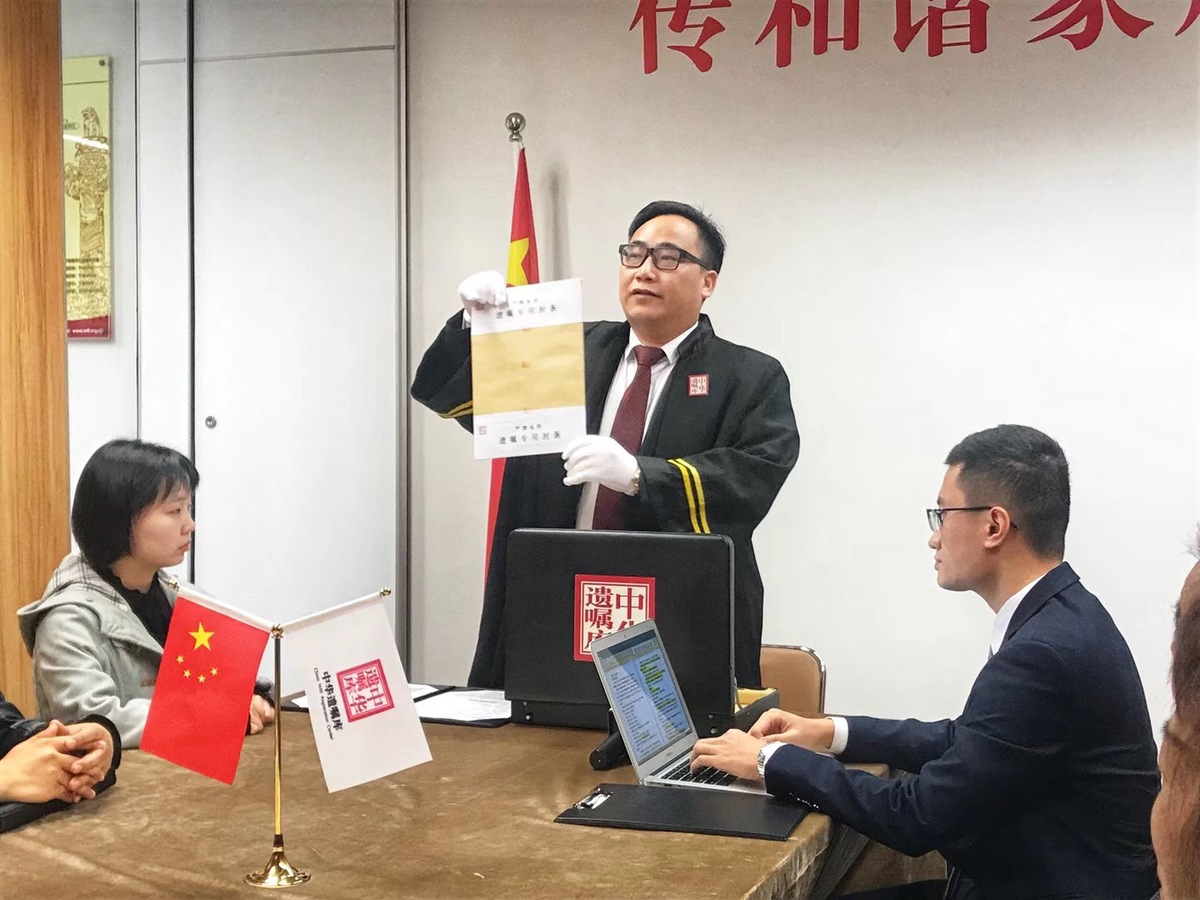 A service to orally announce wills has been offered for the first time at a sub-center of the China Will Registration Center.

The service, provided for free, has become available at the newly launched sub-center located in Tianhe district, Guangzhou. The center is the second in Guangdong province.

A will announcing ceremony is held when commissioned by a person and attended by the person's family, relatives or friends after the person's death. It can also be commissioned by the will collector upon the collection of the will.

It is aimed at better communicating the will, expressing the love of the family and promoting family unity, said Chen Kai, director of the administrative committee of the China Will Registration Center.

The ceremony costs 2,000 yuan ($290). China Will Registration Center will solicit candidates to be will announcers across the country, who are required to have work experience in legal or political sectors, for a launch of the service in other sub-centers next year.

The first sub-center in Guangdong province, which opened in Yuexiu district, Guangzhou, in November 2015, had served nearly 30,000 elderly people and kept more than 20,000 wills in the past three years. The long queue at the facility led to the opening of a second sub-center.

With higher awareness of services for making wills, the average age at which people make wills in Guangdong, as compiled by the China Will Registration Center, has dropped from 76.36 in 2015 to 73.11 last year.