Ex-Guizhou official guilty of graft
China Daily | Updated: 2018-12-21 09:28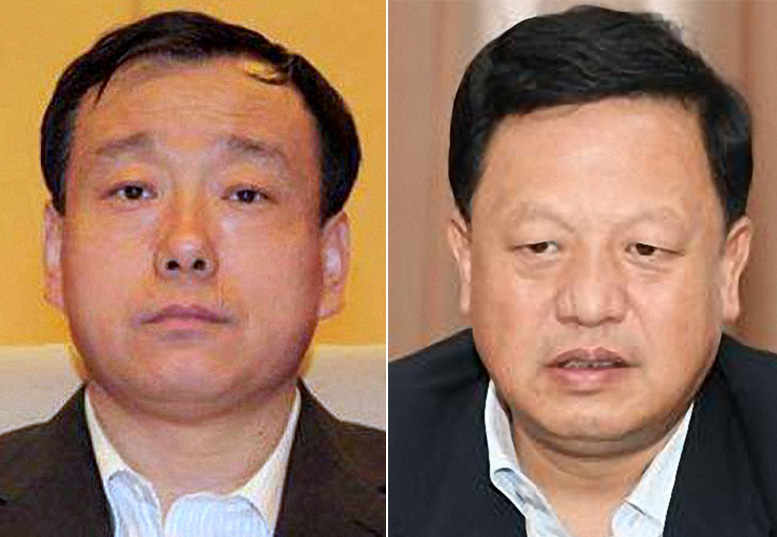 Wang Xiaoguang, former vice-governor of Guizhou province, pleaded guilty during a trial on Thursday in Chongqing to insider trading and taking bribes totaling more than 200 million yuan ($28.9 million).
Prosecutors accused him of taking advantage of his power in various positions, including mayor of Zunyi and member of the Standing Committee of the Guizhou Committee of the Communist Party of China, to seek private profits from 1998 to 2017.
Wang provided assistance to departments and individuals regarding equity transfers, contracting projects, appropriation of project funds and job promotion. Directly or through his close relatives, Wang illegally accepted bribes of 48.7 million yuan in return.
From 2009 to 2016, Wang also illegally accessed insider information, and personally or through his relatives bought stocks in advance. The total transaction volume reached 490 million yuan, with Wang illegally taking a 160 million yuan profit.
Wang pleaded guilty during Thursday's public trial at Chongqing First Intermediate People's Court, which said it would hand down a verdict at a later date.
Born in 1961, Wang obtained a master's degree in management. He was appointed vice-governor of Guizhou in 2017.
In April, he was placed under investigation for seriously violating Party discipline.
The Central Commission for Discipline Inspection said in an earlier release that Wang was involved in several violations, including reading foreign books with serious political problems; violating discipline in foreign affairs work; violating the spirit of the Party's eight-point frugality code; and taking advantage of his position to make money.
In another development, the former deputy head of Jilin province's discipline inspection commission, Qiu Daming, has been expelled from the Party and removed from public office for serious violations of Party discipline and law, the CCDI and National Supervisory Commission announced on their website on Thursday.
Qiu, 56, who was also deputy director of Jilin's supervisory commission, had been under investigation since September.
According to the authorities, Qiu violated political discipline and rules, including interfering with investigations, leaking information about a central inspection team's work, illegally interfering in discipline investigation cases and resisting inspections by authorities.
The statement said Qiu had repeatedly accepted benefits that may have affected the fair performance of his official duties, including attending banquets, using public cars for private purposes and accepting gifts.
He also engaged in profit-making activities in violation of regulations. Making use of his power and position, he purchased houses at low prices and sought profits for himself and his close relatives, the authorities said.
Qiu also took advantage of the convenience of his position to embezzle public funds, and he sought benefits for others in return for cash and huge amounts of valuable goods, they said.
Yang Zekun contributed to this story.