Tackling China's mental health challenges
By Faisal Kidwai | chinadaily.com.cn | Updated: 2018-12-21 14:50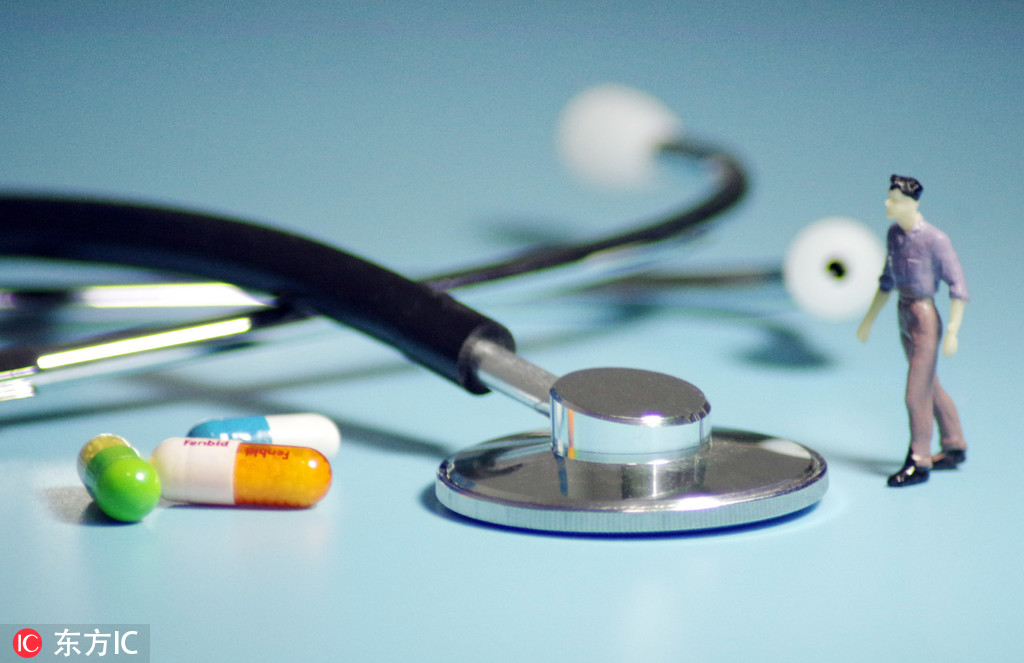 Recently, a 12-year-old boy stabbed his mother to death in central China. What was sadder than the killing was that the child did not express remorse. We don't know whether the mother and son had frequent fights, whether the boy was suffering from some mental health issues, or whether other family members or neighbors could have intervened to diffuse the situation.
What is clear is the boy needs psychological counseling, but how much help he will receive remains to be seen.
There are more than 170 million people in the country with mental illness, including depression and dementia, yet estimates show only around 20 million receive medical care. In China, for every 100,000 people there are fewer than two psychiatrists, a stark contrast to the US, where there are 12 to serve the same number of individuals.
The shortage of doctors and facilities is just one part of the problem. The bigger issues are the lack of awareness and stigma attached to mental illness. Many Chinese people suffering from mental issues do not seek help out of ignorance or shame. Problems that can be treated, such as depression and anxiety, don't receive care in majority of cases.
In the past two decades or so, the government has taken a number of steps to destigmatize mental health issues and raise awareness. In 2002, the first National Mental Health Plan (2002-2010) came into place and then, in 2004, the Proposal on Further Strengthening Mental Health Work was announced. While these steps bolstered the nation's mental health services, problems remain.
Until few decades ago, Chinese people lived in a close-knit community with family members, relatives and neighbors working as a support group. But with urbanization, migration and individualism, that support base has weakened. To make things worse, economic anxiety is increasing, competition in every field is becoming cutthroat, and inequality is rising.
A multifaceted approach is required to tackle this problem. On the one hand, the government needs to destigmatize mental illness as much as possible, including through media campaigns, village-level programs and strong regulations. On the other hand, both the government and society need to come together to provide help to the most vulnerable.
Although private hospitals focused on mental health are increasing, they serve a sliver of the population due to their high charges. So there's a need to strengthen health centers at the community level as well as expand public hospitals and public services. One way to provide more access to services is to increase the number of psychiatrists. In China, most medical students do not want to specialize in psychiatry as the pay remains low compared to other fields and the working conditions are tough. The authorities should increase their pay scale and ensure the profession is not stigmatized in any way.
The medical regulatory bodies should also ensure that policies are implemented in a uniform manner across all regions, eliminating the disparity between developed and underdeveloped regions in access to facilities. Sufficient resources should be allocated at the community level. Hospitals and specialized staff should focus on personalized treatment programs so that fewer patients are admitted to hospitals.
In addition, the nation needs an increased number of psychologists, therapists and healthcare workers. The focus of both public and private sectors until now has been on psychiatrists, but the country also needs a sufficient number of psychologists, therapists and healthcare workers. They play a crucial role in helping people with mental health issues and, in many cases, are the first to spot problems before they spiral out of control.
This is not to say that it's easy to overcome all the challenges. Mental health problems are complex to understand and difficult to solve, especially in a country as large as China. Therefore all stakeholders need to work together to ensure the best possible treatment is available to even the most marginalized sections of the society.
The author is a journalist with more than 18 years experience in media.