Digitalizing for round-the-clock deliveries
China Daily | Updated: 2018-12-21 23:46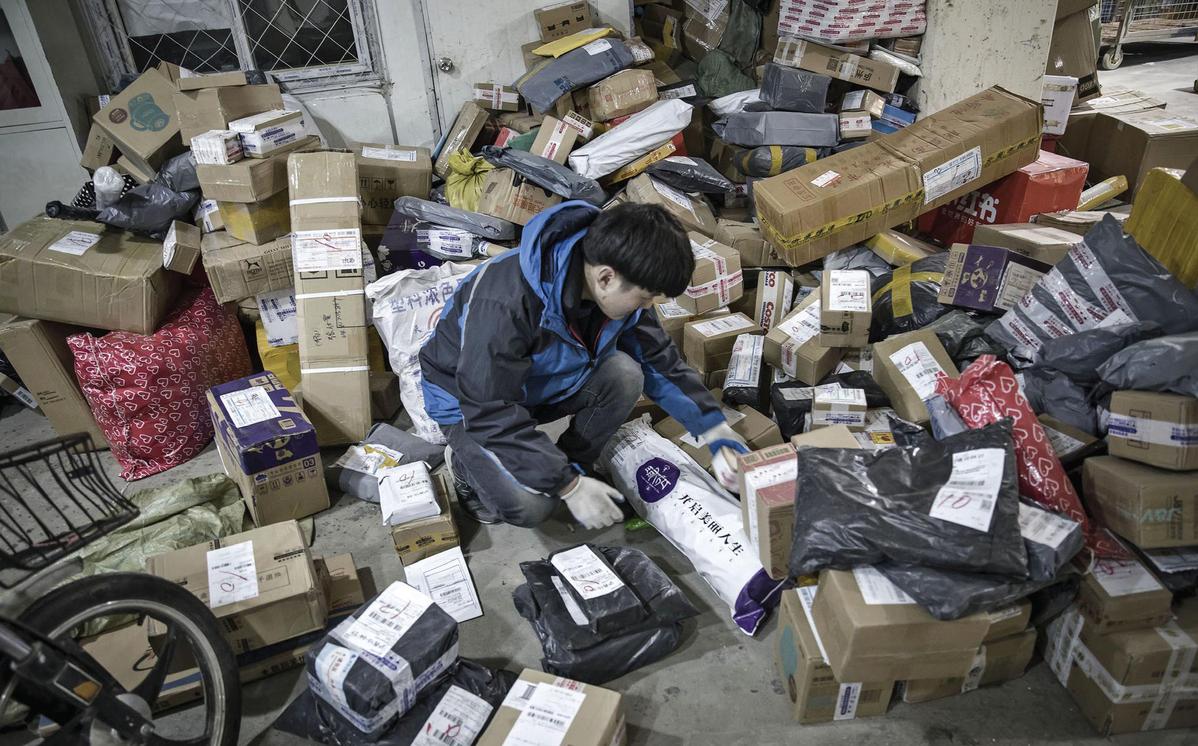 In the second part of our 'Logistics Revolution' series, Oswald Chan examines how Hong Kong's industry players rely on smart logistics to boost operational efficiency
Exporters, freight forwarders and third-party logistics service providers traditionally rely on manual labor inputs to record work flow, upload quotations and record shipment documents — a process that's cumbersome, time-consuming and inefficient.
It's estimated that Hong Kong logistics companies need to fork out at least HK$300,000 monthly as expenditure on information technology services.
Three veterans in the logistics and information technology field set up FreightAmigo Services late last year to address the pain points.
The company's FreightAmigo app enables freight forwarders to list their instant digital freight quotations for exporters on mobile phones, helping them reach out to potential clients.
Traditionally, location is a determinant restricting freight forwarders' access to clients. FreightAmigo supports desktops, mobiles and tablets for both exporters and freight forwarders to manage shipments anytime, anywhere.
Besides shipping quotations, it provides tailor-made solutions including cargo tracking and shipment document centralization. The platform also provides dashboards with data analysis, whereas exporters give ratings and feedbacks to the freight forwarders so that they can learn how to improve services in future.
Currently, up to 20 large-scale Chinese mainland and Southeast Asian logistics enterprises provide shipping quotations on the FreightAmigo platform, involving 8,000 shipping routes by air, sea and rail.
Since the platform's soft launch in September, it has solicited more than 1,000 clients worldwide, including those from Hong Kong, the Chinese mainland, the United States and Indonesia. The startup reckons that exporters from Japan, India and Europe will also be interested in joining FreightAmigo.
FreightAmigo joined Hong Kong Science Park's incubation program in January, gaining access to platforms promoting its services to business chambers. The company is eyeing venture capital investments to fund its business expansion, with the aim of doubling its headcount from eight to 16.
"FreightAmigo is a borderless technology that drastically slashes operation costs for exporters and freight forwarders so that both parties can concentrate on the core logistics business. It's also a co-sharing resource for exporters and freight forwarders for business collaboration," FreightAmigo Services Director Ivy Tse told China Daily.
She believes there's still much room for improvement in enhancing technological adoption in Hong Kong's logistics business.
"Hong Kong should train more students with data analysis and artificial intelligence knowledge to supply adequate talents in logistics technology. In addition, more government policies to attract data center operators to Hong Kong are necessary as our services rely heavily on data centers," said Tse.
She also hopes the HKSAR Government can help local companies apply for an internet content provider license for commercial websites, which cover any website offering goods or services to customers on the mainland.
Under mainland legislation, all websites under their own domain that operate within the mainland need to be licensed.
"If our website can be accessed by clients on the mainland, it can enlarge our client bases," Tse said.
Spending on global enterprise software is projected to see the highest growth with an 8.3-percent rise to $439 billion next year. "As enterprises continue their digital transformation effort, shifting to 'pay for use' will continue. This sets enterprises up to deal with the sustained and rapid change that underscores digital business," noted John-David Lovelock, research vice-president at global technology research company Gartner.
Among various components, Hong Kong's expenditure on enterprise software is expected to soar 11.7 percent in 2019, followed by that in information technology services (9.2 percent).The city's spending on technology products and services is forecast to reach HK$163.4 billion next year — up 3.3 percent over the previous year.
A seamless solution
In addition to shipping quotations, startups are focusing on other segments of the value chain in the logistics process to give clients a seamless solution.
Hong Kong boasts being the world's busiest cargo airport and one of the busiest ports globally with annual throughput exceeding 20 million TEUs (twenty-foot equivalent units). With nine container terminals and 24 berths, and one river trade terminal and 49 berths, they support a multitude of modal logistics solutions.
Two founders established Acquaintance Enterprises in 2015 — operating a web management platform to facilitate clients in managing their truck transportation networks. Currently, there are some 320 container liner services per week in Hong Kong connecting about 470 destinations worldwide.
At present, third-party logistics players, freight forwarders and local logistics companies may not own truck fleets. Instead, they outsource logistics work to other transportation companies. Hence, inefficiency in business logistics arises because some of these companies may not keep track of the whole logistics process as there are a lot of truck operators providing such services.
Clients who pay a monthly fee to Acquaintance Enterprises can, through its website, apply for truck transportation management services. Once a client places an order, truck transportation companies will source suitable trucks and truck drivers for the client. Customers can also monitor the whole logistics process based on the instant information digitally updated by the startup.
Currently, 200 third-party logistics players, freight forwarders and local logistics companies on the Chinese mainland and in Hong Kong, Thailand, Malaysia, Indonesia and Singapore are registered users of the website.
By subscribing to its platform services, clients can monitor how different truck transportation companies perform. Based on the data obtained, they can decide whether they should continue buying services from those companies.
"We're pretty optimistic about the business growth potential. E-commerce will be a key driver in pushing up demand for logistics services. We expect our client pool to surge three to four times next year," said Jordan Lee, a project director at Acquaintance Enterprises.
Headquartered in Hong Kong, the startup currently hires 15 R&D and business marketing staff with one sales office on the mainland. It had solicited seed capital and A-round funding of $5 million for future expansion.
"Our technology is to convulse the logistics industry by digitalizing the whole logistics process. We're optimistic about the prospect of technological adoption as the industry is pushing the vision of 24-hour deliveries," Lee told China Daily.
Hong Kong's merchandise export and import values picked up in October after a visible deceleration the previous month. The city's goods export value soared 14.6 percent over a year earlier, compared with the 4.5-percent annual growth in September. The goods import value went up 13.1 percent in October compared to 4.8 percent recorded in September.
For the first 10 months of this year, the value of goods exports climbed 9.8 percent over the same period in 2017, while the value of goods imports rose 11.1 percent during the same period.
Hong Kong was the world's seventh largest trading economy in goods and the seventh largest exporter and importer in 2017.
Contact the writer at oswald@chinadailyhk.com