US stocks fall sharply, extending last week's huge losses
Xinhua | Updated: 2018-12-25 04:50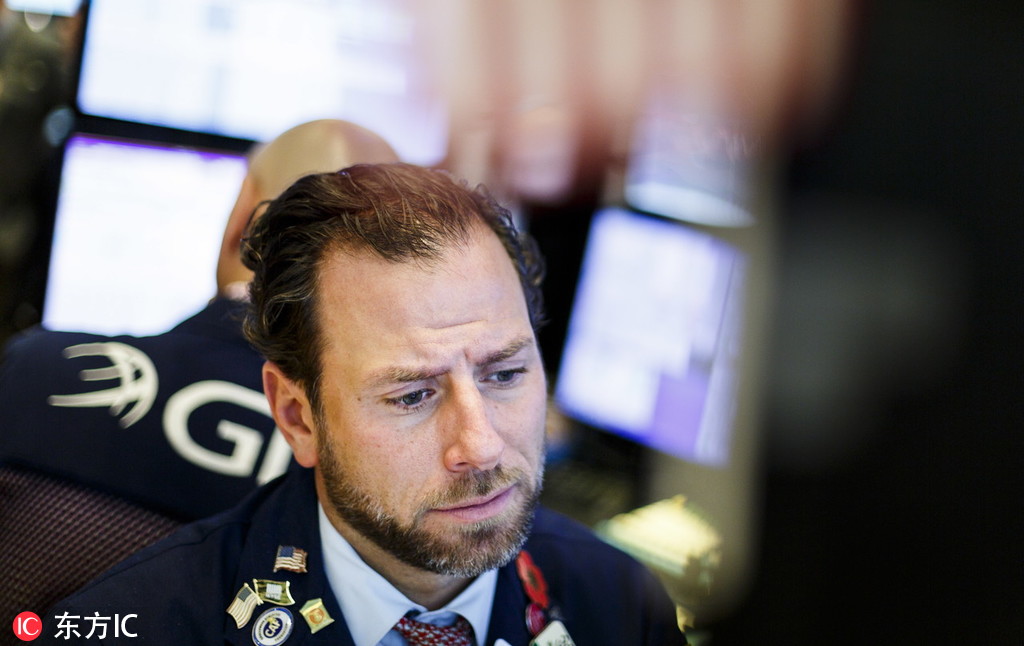 NEW YORK -- US stocks plunged on Monday, with most of the major indices booking their worst Christmas Eve decline, extending their huge losses in the previous week's rout.
The Dow Jones Industrial Average slumped 653.17 points, or 2.91 percent, to 21792.20. The S&P 500 decreased 65.52 points, or 2.71 percent, to 2,351.10. The Nasdaq Composite Index slid 140.08 points, or 2.21 percent, to 6,192.92.
All the 30 components of the Dow reported negative results at the close, pushing the index creeping closer toward bear-market territory.
All the 11 primary S&P 500 sectors closed lower, with both utilities and energy down more than 4 percent, among the biggest laggards. The S&P 500 fell more than 20 percent from its recent intraday highs in September, slipping into a bear market.
The Nasdaq had another brutal day after dipping into bear market territory last Friday.
The US stocks posted a huge loss in the week ending Dec 21 as investors digested central bank's latest rate hike decision and a batch of economic data.
For the past week, the Dow shed 6.9 percent, the S&P 500 erased 7.1 percent, and the Nasdaq declined 8.4 percent. The week saw the worst performance for the Dow and the Nasdaq since 2008, and the S&P 500's worst performance since 2011.