Leadership call for 5G speedup hailed by analysts
By Ma Si | China Daily | Updated: 2018-12-26 08:24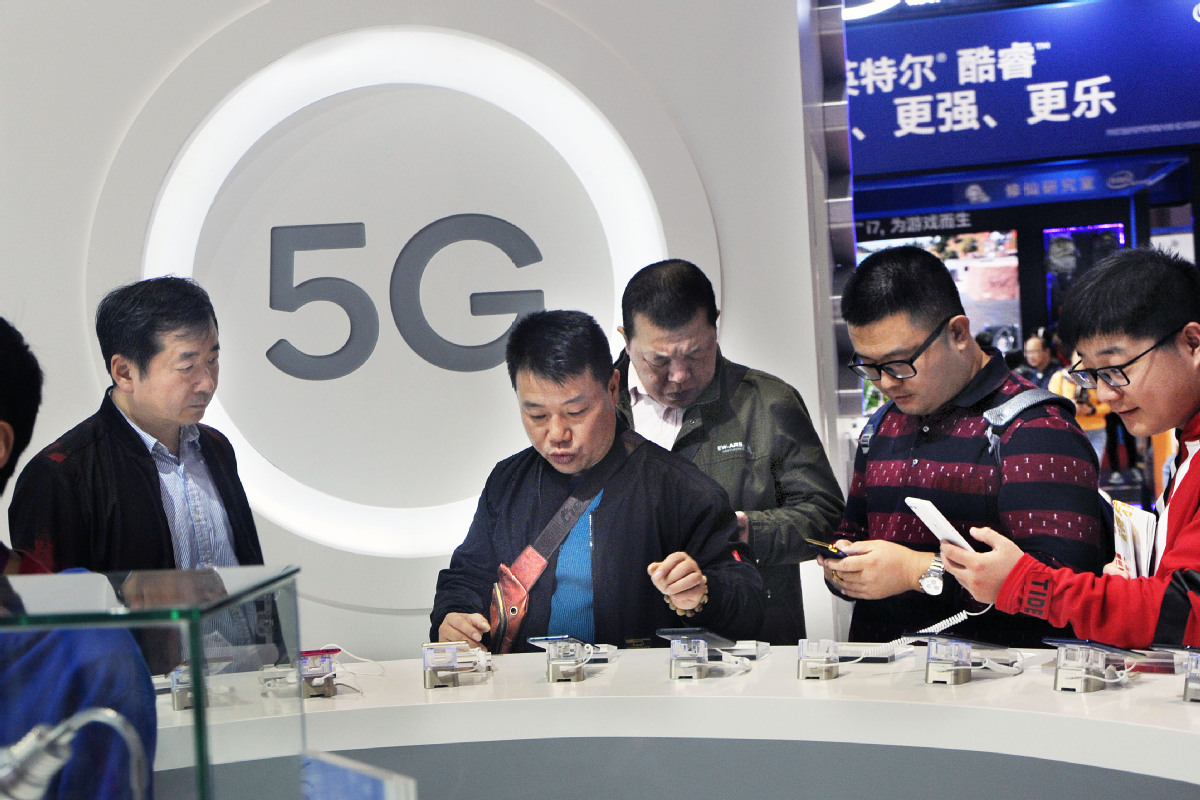 The central leadership's call for more efforts to accelerate the commercial use of 5G networks will inject new vitality into China's ongoing manufacturing upgrade push, analysts said on Tuesday.
Qu Xianming, an expert with the National Manufacturing Strategy Advisory Committee, said as 5G is capable of delivering superfast internet speeds and a highly responsive network, it will be the fresh driver of the in-depth incorporation of technological advances with traditional manufacturing sectors.
"5G will not be just another technology or system. Instead, it is a platform in which the telecom industry needs to be deeply linked with other sectors. That is the fundamental difference between 5G and 4G," Qu said.
The comments came after the annual Central Economic Work Conference said China must reinforce the pivotal role of investment, facilitate the upgrading of manufacturing technologies and devices, and accelerate the commercial use of 5G networks.
The conference, which was held last week, highlighted that China will work to promote technological innovation and foster new industrial clusters, and create infrastructure for artificial intelligence, the industrial internet, and the internet of things.
Earlier this month, the Ministry of Industry and Information Technology, the nation's top industry regulator, allocated specific low and medium-frequency bands to the nation's major three telecom carriers, in a key step aimed at accelerating the rollout of 5G.
China is eyeing pre-commercial operation of 5G in 2019 and the network's full commercialization in 2020. Trials of the technology are now being conducted in dozens of cities in China.
Chinese telecom gear maker and smartphone vendor Huawei Technologies said it had already secured more than 26 commercial contracts for 5G, arguably the world's largest. The company has also already shipped more than 10,000 base stations for 5G.
Xiang Ligang, a telecom veteran and CEO of industry website Cctime, said cross-industry partnerships are one of the keys to win in the final sprint toward the commercialization of 5G.
"The next-generation technology's unique network architecture will enable large-scale customized industrial production and real-time decision-making. Its strong bandwidth to support the widespread use of video recognition technologies will help boost quality control in factories," Xiang said.
According to a report from the China Academy of Information and Communications Technology, the digitalization and automation of factories will be a key driver for future growth, after China's digital economy reached 16 trillion yuan ($2.3 trillion) in the first six months of 2018.
Lu Chuncong, an expert at the academy, said a sound 5G telecom infrastructure of 5G will not only support the growth of internet companies but the real economy as well.