Tencent inks pact for data center efforts
By Zheng Caixiong in Guangzhou | China Daily | Updated: 2018-12-26 08:38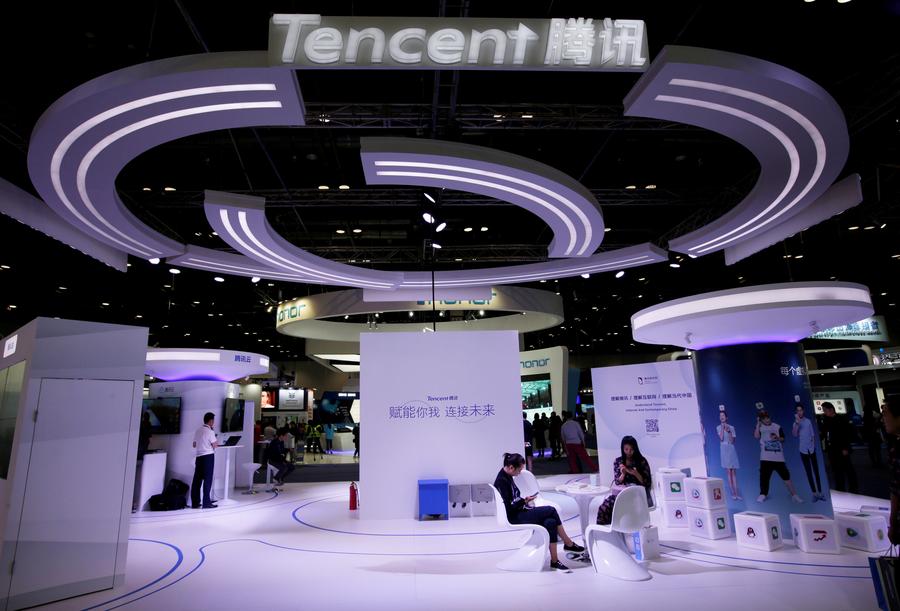 Technology giant Tencent has inked an agreement with the Guangdong branch of China Telecom on Tuesday for further cooperation and upgrade of the latter's data center services on the mainland.
The agreement inked by the Guangdong unit is the second by China Telecom, after a similar one by its Chongqing branch earlier.
The agreement was signed by Zhu Yitong, deputy general manager of the IDC (Internet Data Center) business department at China Telecom's Guangdong branch, and Zhu Hua, director of Tencent's internet data center.
Yang Xiaofeng, deputy general manager of China Telecom Guangdong branch, said the strategic cooperation marks a new step in the deepening cooperation between the two sides.
"China Telecom's Guangdong branch will be able to use Tencent's Tnebula and related intelligent products and its advanced management experiences to further expand its IDC operations, quality and efficiency and maximize the value of IDC, in the years ahead," Yang said.
Tencent has more than two decades of experience in data center operations and a robust platform for intelligent and cloud computing, he said.
Zhong Yuanhe, head of the data center at Tencent's technical engineering group, said growing internet usage, especially in the industrial internet sector, is closely related to the growth of data centers.
"The Tencent data center will offer its planning, construction and operational experiences gained during the rapid growth of consumer internet," Zhong said.
"At the same time, it (Tencent) will also help build a stable, intelligent and massive data center in the era of industrial internet," he said.
"Artificial intelligence, big data and cloud computing are all getting increasing importance and priority for further development," said Zhong.
Tencent will play a key role in industrial upgrading through its advanced technologies, platforms and resources in the future, Zhong said.
To this end, the number of servers in Tencent's data center has grown to more than 1 million from less than 500,000 in the past several years, despite the number of staff having increased by less than 20 percent, according to Zhong.
Tencent is planning to join hands with more companies and operators in AI, big data and cloud computing industries for more win-win deals in the coming years, he said.