Japan announces withdrawal from IWC in 2019
Xinhua | Updated: 2018-12-26 10:48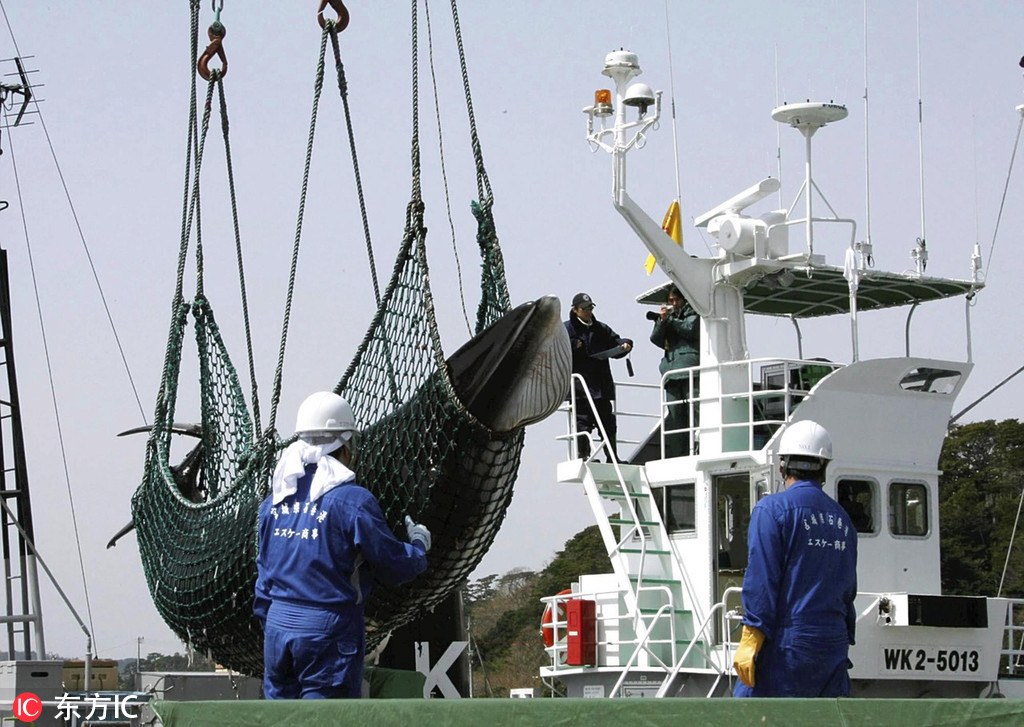 TOKYO, Dec 26 (Reuters) - Japan on Wednesday will announce its decision to withdraw from the International Whaling Commission (IWC) in a bid to resume commercial whaling, Japanese media said.
The Sankei newspaper said the decision was made at a cabinet meeting on Tuesday after the government decided it would be difficult to resume commercial whaling while a member of the international body.
The IWC in September again rejected Tokyo's request to resume commercial whaling.
Chief Cabinet Secretary Yoshihide Suga on Tuesday declined comment on the expected decision.
Japan has defied international protests to conduct what it calls scientific research whaling, having repeatedly said its ultimate goal is to whale commercially again.
In 2014, the International Court of Justice ruled that Japan should halt Antarctic whaling.