Central Economic Work Conference: Steering the right course
By Harvey Dzodin | chinadaily.com.cn | Updated: 2018-12-26 15:07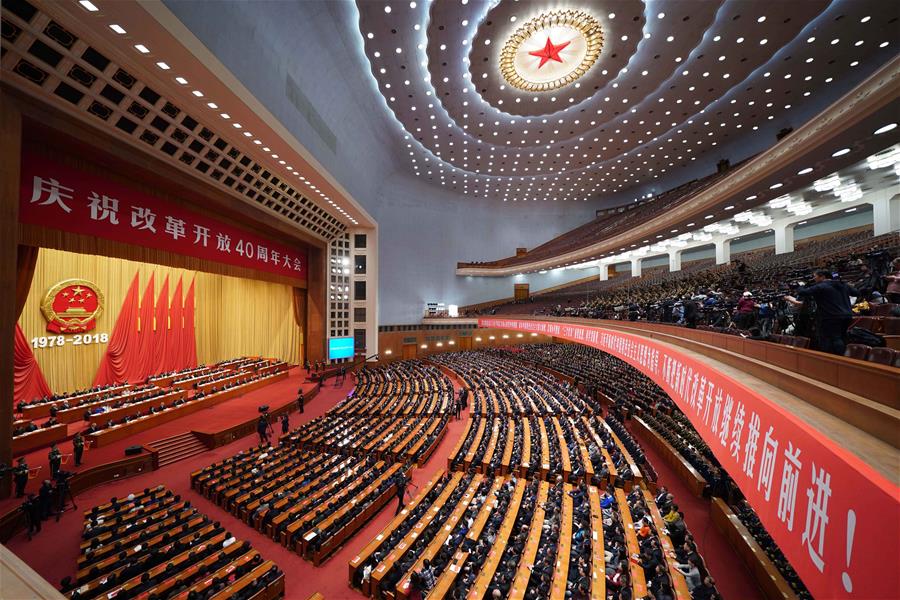 The Central Economic Work Conference (CEWC) is an important annual event in December that includes top central government leaders and other leaders and experts who set economic policy for the coming year. Its conclusions are released in summary form following the meeting but the full details usually aren't released until the premier gives the work report at the two sessions in March. This year's three-day CEWC session concluded last week.
Every economy is complex and its many components are interrelated. Tinker with one and all others are affected. It's not unlike making a change in a spreadsheet, where a single change results in numerous others. There are so many variables that must be considered and each invariably affects others.
Maybe a balloon is a better analogy? Squeeze it hard in one place and a bulge pops out somewhere else. Squeeze it softly and there will be no result. Squeeze it too hard and the balloon will pop. Because China is the world's second largest economy, CEWC decisions don't merely affect China, but have global consequences.
In more normal times, the work of the CEWC is not easy. Even then, trying to anticipate where the economy, and indeed the nation and the world, generally will be a year hence can flummox the most capable economist or leader. Many factors, most in fact, are not under the control of any one nation; not even under the control of a nation as mighty as China is now.
So CEWC 2018 has to be one of the most consequential. It is steering a course not only for the 70th anniversary year of New China next year but anticipating China's goal of building a moderately prosperous society in all respects by 2020.
In attempting to hit the economic sweet spot, CEWC is steering a middle-of-the road-course. Recognizing that economic concerns are not as serious or consequential as those faced in the 2008-2009 global financial crisis, but that the Chinese economy needs a boost, China will continue to proactively implement fiscal policy, as well as prudent monetary policy, pre-emptively fine-tuning them as appropriate to ensure stable aggregate demand. In addition, the levers of fiscal policy will be implemented more effectively with a combination of larger-scale tax and fee cuts and a relatively substantial increase in issuing special purpose local government bonds.
China has done an excellent job of reaching its goal of stimulating and strengthening its domestic market, especially in the purchases of goods, but the CEWC rightly concluded that this process needs to be sped-up, so it will focus on developing its service industry, which has lagged behind. This includes improving consumption and increasing spending power for childcare, education, eldercare, healthcare and the domestic cultural and tourism sectors.
While boosting the service sector CEWC concluded that China will continue to boost the high-quality manufacturing sector by strengthening technological innovation with the establishment of an open, coordinated and effective platform for the research and development of generic technology. To the extent that this will result in new collaborations with other countries and multinational enterprises, recent friction from a number of countries should be significantly reduced.
In addition, CEWC announced a clean-up of zombie enterprises that are a drag on the Chinese economy, while at the same time accelerating new technologies, industrial clusters and nurturing synergistic industrial zones, such as the vast Pearl River Delta Economic Zone.
CEWC announced that the government will engage in significant capital market reform and that market access for foreign companies in China, together with protection of their intellectual property rights, also will be significantly increased. These are prudent and necessary steps to attracting foreign capital and foreign companies into China.
If the trade dispute is successfully settled early in 2019, perhaps last week's announced CEWC changes will bring China and the US back to the negotiating table to conclude the highly consequential Bilateral Investment Treaty (BIT). Many rounds of negotiations dating back to 2008 were making steady progress until President Trump put them on the back burner upon assuming office. A successful conclusion would open up each country's financial sector to the other with a big win-win outcome for both!
The CEWC called for greater efforts to increase imports and exports, stimulating a more diversified export market, and cutting institutional costs of importing procedures. I was privileged to attend the first China International Import Expo in Shanghai in November. This impressive effort, coupled with some of the other CEWC recommendations, will definitely help spur imports. Exports are doing well but in these uncertain economic times, it doesn't hurt to make improvements that result in increased sales.
The good thing is that China has institutionalized the CEWC process of convening the best and the brightest to set the economy's course. Managing the economy is like shooting at an erratically moving target. As a result of CEWC decisions, hopefully the economy will pass the Goldilocks test: Not running too hot or too cold, but just right!
Harvey Dzodin is senior fellow at the think tank Center for China and Globalization, and is a former legal advisor in the Carter Administration.
The opinions expressed here are those of the writer and do not represent the views of China Daily and China Daily website.