Qatar retreats to move forward and take on Saudi Arabia
By Ma Xiaolin | China Daily | Updated: 2018-12-27 08:08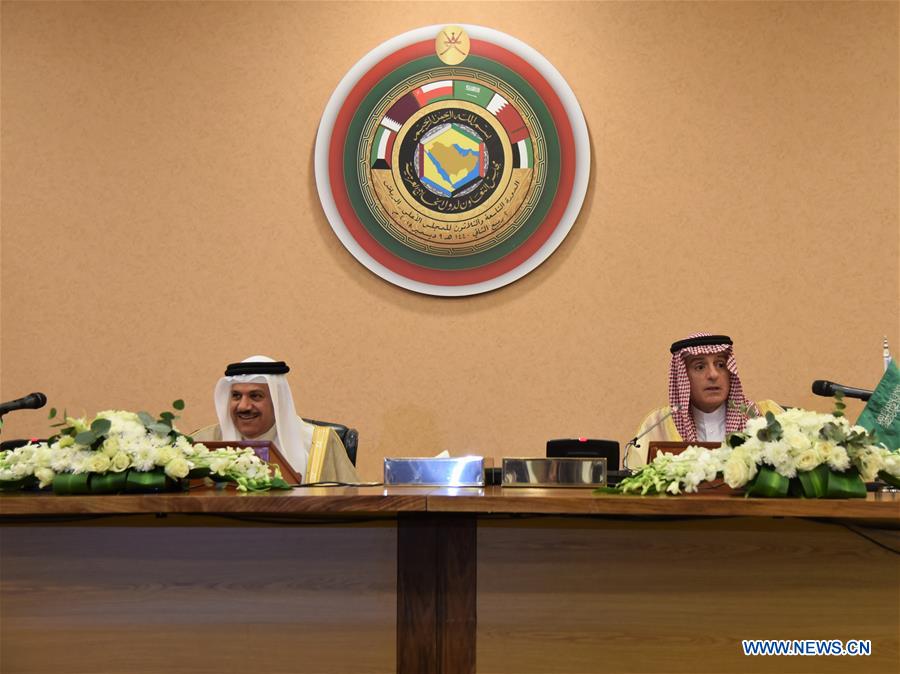 After 57 years of being a member, Qatar quit the Organization of the Petroleum Exporting Countries on the eve of the bloc's annual meeting in Vienna on Dec 7, during which OPEC and its allies agreed to cut oil production. The ripple effects of Qatar's decision are being felt across the board, raising concerns that it could eventually lead to the dissolution of OPEC.
Besides, if Doha quits the Gulf Cooperation Council, it would no longer be a storm in a teacup, as it could change the setup of the energy market and affect Middle East geopolitics.
Qatar's Energy Minister Saad al-Kaabi said his country would like to focus on drilling more natural gas and producing liquefied natural gas to strengthen its status as a reliable major gas producer. Yet he claimed Qatar hopes to raise its oil production from 4.8 million to 6.5 million barrels a day. As an OPEC member, Qatar used to produce 0.6 million barrels a day according to the cartel's output quota, accounting for only 2 percent of the total OPEC output and ranking 11th among the 15-member group. But now it can increase its oil output by 10 times and become a major oil and gas producer.
Qatar's unfettered increase in oil production would impose much pressure on OPEC's efforts to maintain the oil price at $50 or more a barrel. That in turn would deal a blow to Saudi Arabia, which is trying to sustain the output cut of 1.2 million barrels a day in coordination with Russia.
Three days after Doha's withdrawal, Riyadh waved an olive branch by inviting the emir of Qatar, Sheikh Tamim bin Hamad Al Thani, to attend the 39th GCC summit. But Doha skipped the summit. With radical changes in the global energy landscape, growing doubts over OPEC's role and worsening Riyadh-Doha relations, Qatar's motive to quit the cartel seems self-evident. And Riyadh's strategy of conciliation reflects its fears that Doha's withdrawal may lead to the disintegration of OPEC, even the GCC.
Since its establishment in 1960, OPEC has accounted for more than two-thirds of the global oil market and swayed the oil price through collective production cuts. Although OPEC and non-OPEC oil producers have a complicated relationship of cooperation and competition, OPEC and Riyadh have always had considerable influence in the oil market.
But now OPEC's market share has dropped to 40 percent of the global output thanks to the new energy revolution and the United States' transformation from an oil importer to exporter. After the US re-imposed sanctions on Iran following its withdrawal from the Iran nuclear deal in order to cut off Teheran's oil exports, Riyadh tried to make up the gap, making Doha even more anxious. It is therefore clear that Qatar quit OPEC after evaluating the situation, not on a whim.
Differences between Riyadh and Doha have increased after the "Arab Spring". And Saudi Arabia staged a rarely seen collective blockade of Qatar in conjunction with other countries including the United Arab Emirates and Egypt. Given this rough treatment, Qatar has not only moved closer to Iran and Turkey, but also decided to withdraw from OPEC.
More trouble is expected if Iran, too, quits OPEC, creating a domino effect. For OPEC, the fewer members it has, the less will be its say in the global market. The dissolution of OPEC or its de-facto death would lead to a big swing in oil prices and the energy market, which could wreak havoc on the world economy. For Riyadh, the loss would not only be a waning OPEC, but also the possible disintegration of the GCC which it has painstakingly managed. If further squeezed, Doha may quit the GCC, too, which would be another setback for Riyadh's aggressive diplomacy.
A country joins or quits an organization for the sake of advancing its national interests. Yet it is never too late to mend. So if Riyadh and Doha bury the hatchet and the latter remains a member of the GCC, it would not be bad remedy for the former.
The author is a professor at Beijing Foreign Studies University.