IS claims bomber attack in Libya
China Daily | Updated: 2018-12-27 10:36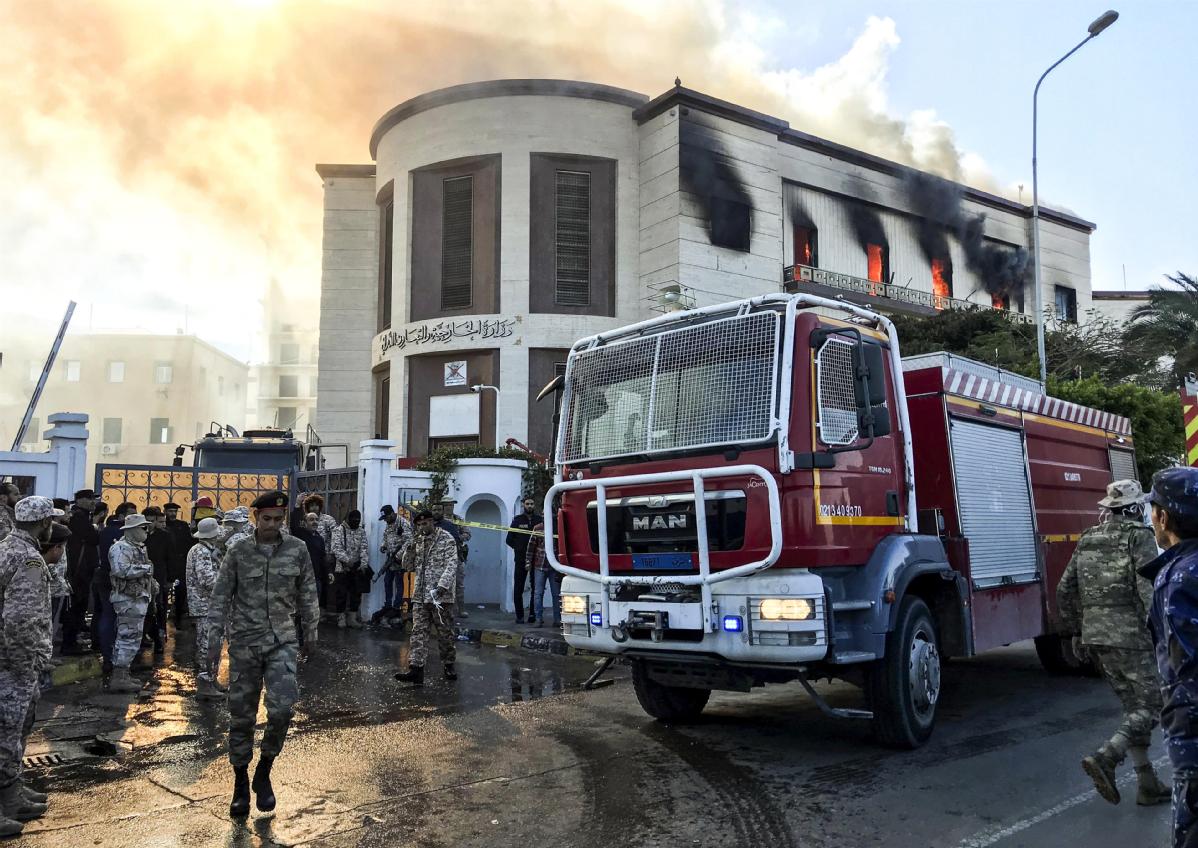 The Islamic State group claimed responsibility on Wednesday for an attack on Libyan foreign ministry in the capital Tripoli that has killed at least three people, including a senior civil servant.
IS said that Tuesday's attack was carried out by three of its members who were armed with suicide belts and automatic weapons, according to its news agency Amaq.
Libyan Special Forces Spokesman Tarak al-Dawass said that a car explosion happened outside the ministry building. Then a suicide bomber blew himself up on the second floor of the building, while a second attacker died as the suitcase he carried exploded.
The third attacker was unarmed and wearing a bulletproof vest, and was killed by security forces outside, Dawass added.
At least three people were killed and 21 wounded, according to an AFP report, quoting Libya's health ministry.
One of the dead was a senior diplomat Ibrahim al-Shaibi, who is the head of a department in the foreign ministry.
Hours after the attack, Libya's Foreign Minister Mohamed Sayala and the Interior Minister Fathi Bashagha held a joint news conference, during which Sayala stressed the need to partially lift the international arms embargo on Libya in order to enhance the country's security.
"We are determined to press and continue to demand to partially lift the arms embargo. We will not be able to implement the security arrangements without lifting the arms embargo," he said. "The international community must respond if it is willing to resist terrorism."
Sayala said that all the important documents of the ministry have not been damaged, and the ministry resumed working on Wednesday at a temporary headquarters.
In September, Islamic State militants attacked the headquarters of the National Oil Corporation in the center of Tripoli, killing two and injuring 10 others.
UN Support Mission in Libya said in a statement that it strongly condemned "the cowardly terrorist attack", and expresses its deepest condolences to the families of the victims.
The attack on state institutions constitutes an attack on all Libyans, the statement stressed.
"We will work with the Libyan people to prevent terrorist groups from turning Libya into a haven or an arena for their crimes," said UN Special Envoy to Libya Ghassan Salame.
AFP and Xinhua contributed to this story.