US-China joint work on films
Xinhua | Updated: 2018-12-27 22:54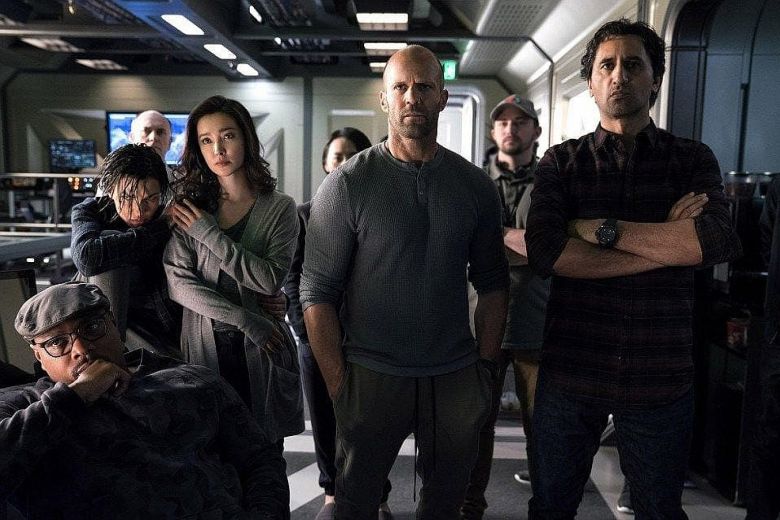 LOS ANGELES — US-China film co-productions are no longer treading water, as The Meg grossed a half-billion dollars at the global box office.
The film help reverse negative perceptions about US-China co-productions and showed a bright future for film cooperation between the two countries.
As Warner Bros Pictures' US-China blockbuster, the film, co-produced by US and Chinese film companies including Apelles Entertainment and China's Gravity Pictures, is believed to have successfully integrated both cultures.
"I wanted the film to be a China co-production, and it was important to do it right," said Belle Avery, a producer and the founder of Apelles Entertainment who originated the project.
"I wanted to do the Chinese cultural characters right, so it was culturally sound. The key was to be respectful and synergistic when integrating both cultures," Avery added.
Ben Erwei Ji, co-producer of the film and managing director of China's Reach Glory Entertainment, told Xinhua that the film "had significance for the Chinese audience. It was relevant to them, and it had organic, character-driven reasons for it to succeed in that market and both markets."
"Throwing in a Chinese star or just shooting in China is not going to work for co-pros anymore," said Arthur Sarkissian, producer of the hit Rush Hour franchise and the Britain-China co-production The Foreigner.
"We need to learn more about Chinese culture and better understand the Chinese market," Sarkissian said, adding that the Chinese side should also learn how to tell a more universal story that can appeal outside China.
"These are strong stories that truly integrate US and Chinese elements," said Elizabeth Dell, head of the China Task Force of the Producers Guild of America, referring to the 2018 hit co-production.
Pointing out that "the United States and China are the world's top two markets, but they could not be more different from each other", former Fox studio executive Xian Li also emphasized the importance of finding stories and underlying materials that appeal to audiences in both markets.
Some films with Chinese elements also attracted attention over the past year with stories that took viewers out of their comfort zones for a glimpse into each other's cultures with deeper awareness and wider perspectives.
The most notable were two documentaries: The Girl and the Picture, directed by Vanessa Roth, and Better Angels, directed by Malcolm Clarke.
"It's about family and the memories we leave behind. A story that began 80 years ago in 1937, when 8-year-old Xia Shuqin witnessed the murder of her family in the horror known as the Nanjing Massacre," Roth said of her film.
The film won the American Documentary Film Festival US Special Jury Award and the Newport Beach Film Festival Outstanding Achievement in Film Making: Documentary Short.
Better Angels is a documentary co-production about ordinary American and Chinese individuals who have created their own cross-cultural bridges, contributing in a more personal way to forging a better path for future international cooperation.
The huge curiosity about China explains the growth in the success of China-US co-productions, said William Mundell, the producer of Better Angels. "American filmmakers are looking to expand beyond their existing mature markets, and China is an obvious target," he said.