Huawei expects 21% sales growth in 2018
By Ma Si | China Daily | Updated: 2018-12-28 09:03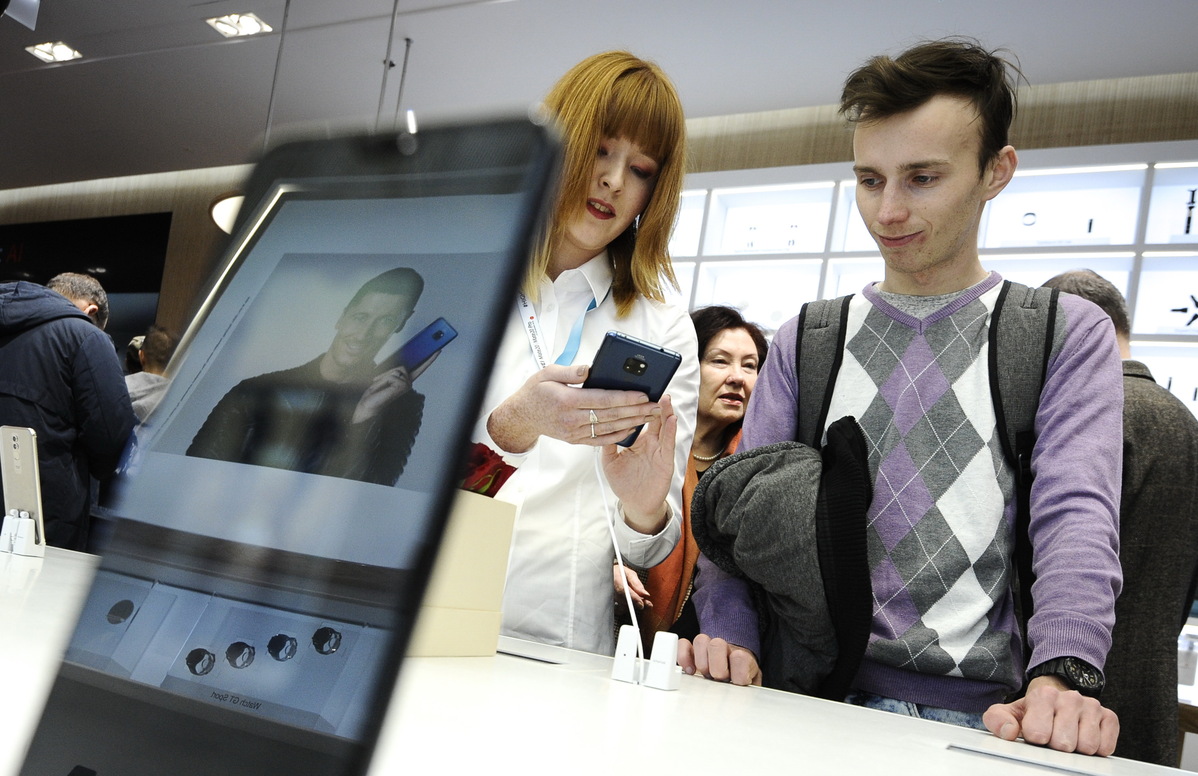 Huawei Technologies projected a year-on-year growth of 21 percent in sales in 2018, marking a faster expansion than last year, despite the difficulties it is experiencing.
The company said on Thursday it is forecast to record $108.5 billion in sales in 2018, driven by strong growth in its smartphone and digitalization businesses. In comparison, Huawei's revenue expanded at only 15.7 percent in 2017.
The business results highlight global clients' recognition of Huawei and they are the best responses to security allegations against the company, said Guo Ping, rotating chairman of Huawei, in an internal letter.
"Our policies toward suppliers will stay unchanged. We will, in particular, unswervingly cooperate with US suppliers to achieve win-win growth," Guo said.
According to him, the company will direct more resources into competitive products and strategic opportunities while shrinking businesses that are not so good in 2019.
The company did not disclose the figures for profit.
Huawei is the world's largest maker of telecom equipment and the world's second-largest smartphone vendor by shipments.
In 2018, the Shenzhen-based company has shipped more than 200 million units of smartphones to overtake Apple Inc in global market rankings. He Gang, president of Huawei's smartphone business, forecast that the company is likely to ship 230 to 250 million smartphones next year.
When it comes to 5G, Huawei has already secured 26 commercial contracts for 5G, the world's largest, and shipped more than 10,000 base stations for the superfast technology. Over 211 from the top 500 global companies also have chosen to use Huawei's products and services to accelerate digitalization.
Such progress came amid some foreign governments voicing security allegations against Huawei. The company has promised to spend $2 billion over the next five years on cybersecurity by recruiting more people and upgrading laboratories as it is willing to take an extra step than rivals to prove its trustworthiness.
Xiang Ligang, founder of the telecom website cctime, said the mounting pressure from foreign governments may harm Huawei's business to an extent, but Huawei can still achieve a relatively good performance next year as long as it maintains its technological edge over rivals.
Huawei said earlier this month that 5G testing results show that it is at least 12 to 15 months ahead of its competitors.
"Next year will be of crucial importance to Huawei as many countries will start building 5G networks in scale. Early deployment of a vendor's 5G telecom gears is the foundation to long-term cooperation in future," Xiang said.
In the third quarter of 2018, Huawei has grabbed 28 percent share of the global telecom equipment market and 14.6 percent of worldwide smartphones by shipment, data from research company Dell'Oro Group and International Data Corp respectively show.