Industrial profits up 11.8% in Jan-Nov
By Xin Zhiming | China Daily | Updated: 2018-12-28 09:08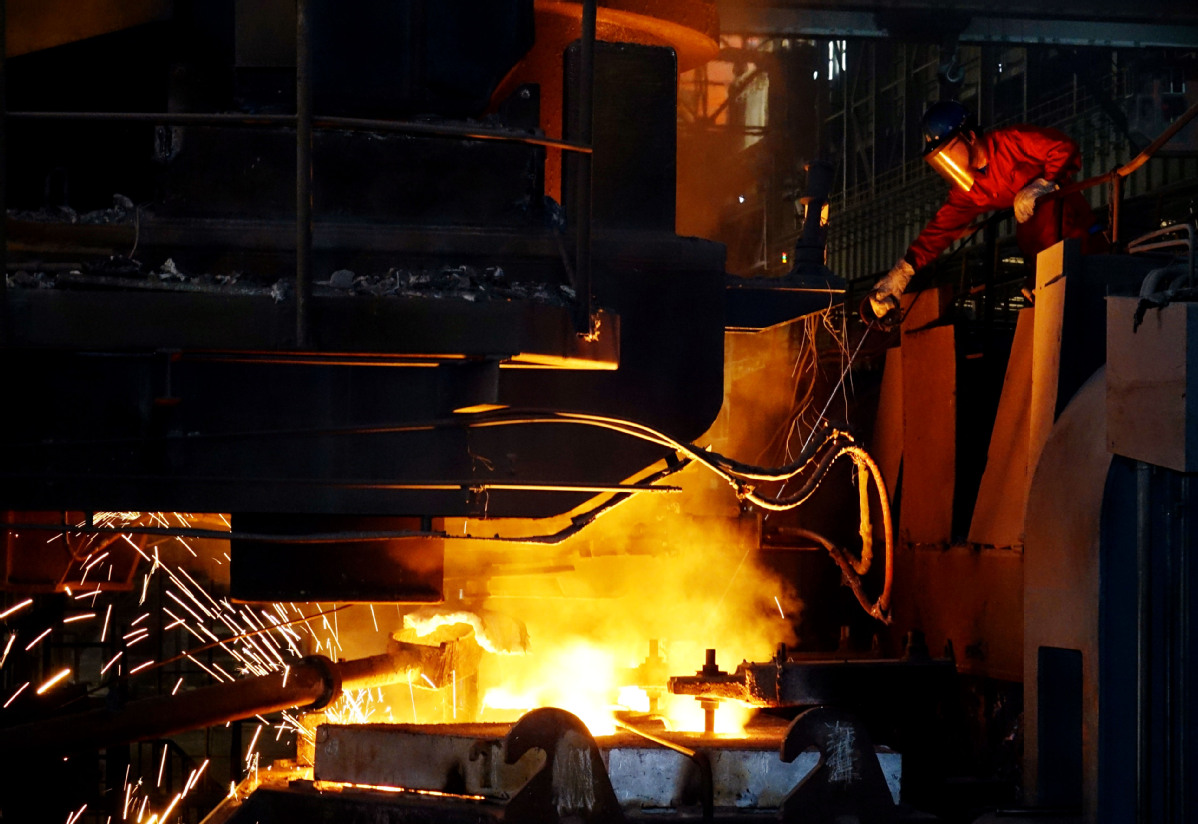 Profit growth of China's industrial firms increased by 11.8 percent year-on-year in the first 11 months, 1.8 percentage points down from the first 10 months, the National Bureau of Statistics said on Thursday.
Profits of China's major industrial firms totaled 6.116 trillion yuan ($887.43 billion) in the January to November period, the NBS said.
Profits in 34 of the 41 sectors surveyed rose compared with a year earlier, unchanged from that for the January-October period, according to the NBS. Seven of those sectors registered falling profits.
In November alone, combined profits at industrial firms with annual revenue of more than 20 million yuan fell by 1.8 percent year-on-year to 594.75 billion yuan, compared with an increase of 3.6 percent recorded in October. It was the first such drop in nearly three years.
"The fall in profit growth in November is mainly attributable to slowing production and sales, falling factory-gate prices of industrial products, and rising costs," said He Ping, a senior statistician of the NBS, in a statement.
The NBS said that the steel, construction materials, oil exploration, chemicals and special equipment manufacturing sectors contributed 76.6 percent to the overall industrial profit increase in the January to November period. The profits of the oil exploration sector increased by 3.3 times, while those of steel sector rose by more than 50 percent in the first 11 months. Building material enterprises registered profit growth of 44.2 percent in the same period.
Despite falling profit growth, performance of China's major industrial enterprises has continued to improve in terms of liability ratio.
The NBS said that by the end of November, the debt-asset ratio of major industrial firms dropped 0.4 percentage point from a year earlier to 56.8 percent.
China's major industrial firms may continue to face challenges in profit-making in the coming months.
"Soft economic indicators such as producer prices, industrial output and orders all point to further pressure on corporate profitability," said Nie Wen, a Shanghai-based analyst at Hwabao Trust, adding that firms' revenues have been hit by shrinking demand. "Industrial profits next year might very well post a 5-10 percent decline on average."
"Survival is paramount for us next year. We will be more cautious with our investments," Jiang Ming, chairman of Henan-based Tianming Group that has businesses in healthcare, construction and finance, told Reuters.
China's GDP growth was 6.8 percent for the first two quarters before falling to 6.5 percent in the third. The authorities have vowed to make more infrastructure investment and appropriately loosen the monetary and fiscal policy stance to stabilize growth.