Good service, low costs draw startups
By Shi Jing in Shanghai | China Daily | Updated: 2018-12-28 10:16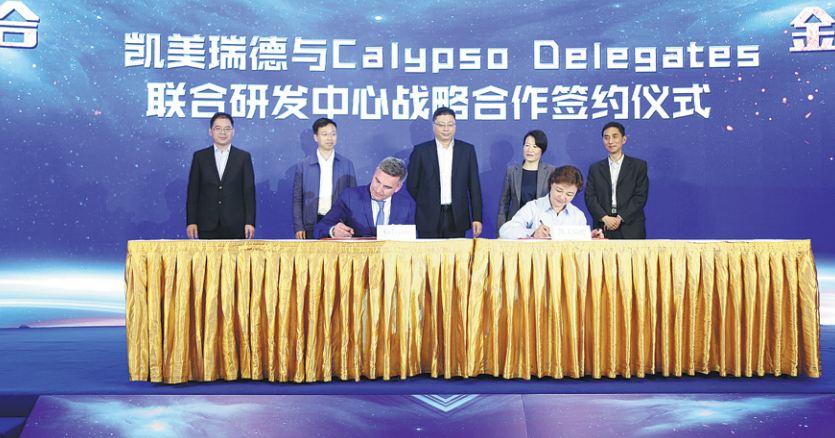 Financial IT service provider Kmerit (Suzhou) Information Science and Technology is targeting to go public on the science and technology innovation board, which is set to launch in the first half of next year, according to the company's founder.
"We have studied the new board's policies and discovered we qualify," said Dong Kunlin, who set up Kmerit at China-Singapore Suzhou Industrial Park in 2013.
"But we will not make the jump hastily. The mission that tops our agenda is to nurture our team, which has an average age of 27," he said.
Dong's approach is unlike many similar businesspeople who set up ventures in Shanghai or Hangzhou, Zhejiang province, where China's fintech industry first sprang up. He said Suzhou in Jiangsu province is the best choice for startups, as bigger cities have the siphon effect, meaning it is easier for large corporations to seek the resources they require, but it is difficult for small companies to grow.
"For startup companies, the costs and talent pool are the two key factors. Before we settled down in Suzhou, I had studied a number of other cities, but only Suzhou can provide the ideal entrepreneurship environment and affordable operating costs. The many policies to attract experts and industry leaders are also crucial to companies in their early days," he said.
To better attract and retain talented personnel, Kmerit launched a partnership system in 2017.
"Talents with industry experience are what we need most. As the company expands, we will need more such talents. Substantial incentives are one of the best ways to attract them," Dong said.
Based on his understanding, Suzhou, especially the Suzhou Industrial Park, is among the top 10 places in China in terms of innovation vibrancy, yet it does not appear among the top 20 most expensive cities in terms of operating costs.
"There are a large number of startup companies and industry leaders in the Suzhou Industrial Park. A lot of company owners have visited the park's planning exhibition hall first, and were deeply impressed by the local administration's clear layout and vision for the park," he said.
Statistics provided by the park's administrative committee showed that there are more than 30 fintech startups in the park, providing services in mobile payments, trading systems, third-party payments and inclusive finance. A total of 924 financial institutions have established offices in the park, featuring a combination of internet and financial technology.
According to a statement released after the Central Economic Work Conference that concluded in Beijing on Dec 21, employment will be given top priority by the central authorities in 2019.
Kang Yong, chief economist at consulting firm KPMG China, said that the development of the service industry will help to reach that goal, while the growth of privately owned companies will also help, as they provide more than 80 percent of urban job opportunities.