Cutting-edge tech drives boom in smart baby care products
By Liu Yukun | China Daily | Updated: 2018-12-28 10:39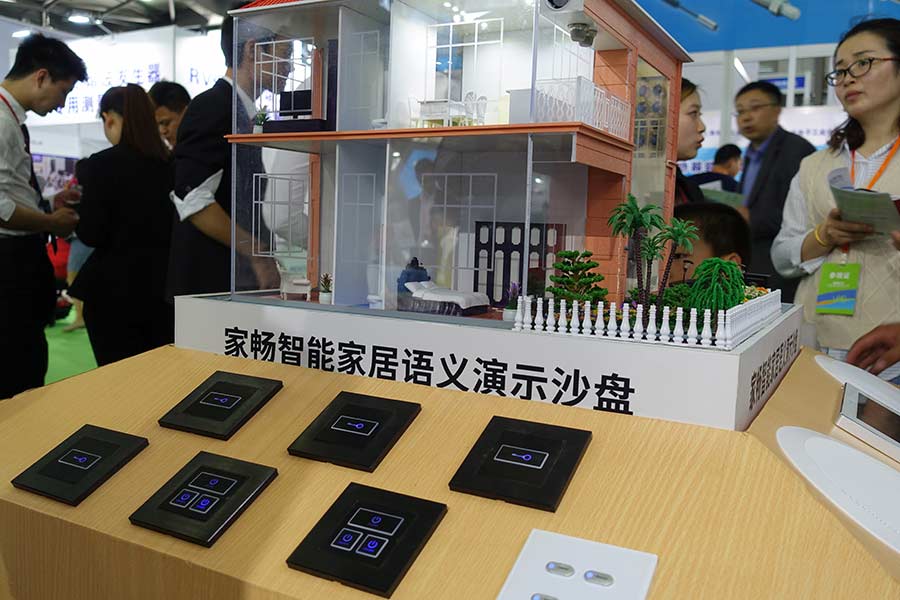 Cutting-edge technologies in smart home products are easing the safety concerns of parents of young children in China, industry experts said.
According to them, the market for smart home products targeting early-age children is huge especially for products with multiple functions.
"Many young parents, especially the post-80s and post-90s generation living in first-tier cities, have a very busy work schedule, leaving them with little time and energy to take care of their children or even newborns. Hiring all-day baby sitters can also be a costly affair, as many at this age are not financially capable to do so due to external pressures like housing and education, apart from taking care of the elderly," said Guan Weining, CEO of Guangzhou 37 Degree Smart Home Ltd, a Guangzhou-based smart home products manufacturer.
Data from the National Bureau of Statistics show that the total number of newborn babies in China surpassed 17 million in 2017. The number is growing as more families are having a second baby after the easing of the one-child policy.
Money spent on children accounts for over half of total family expenses, according to recent reports, as younger parents are paying more attention to baby care, preschool education and entertainment.
To tap into this potential market, many industry majors, either tech-or furniture-related, like Xiaomi Inc are developing new lines of smart home products specially designed for children. Several startups have also joined the sector recently.
"Lower costs for the development and innovation of technologies for smart home products have also become a driving force for several small - to medium-sized companies to enter the market," said Tong Youhao, a division chief at the China Centre for Promotion of SME Development.
Take Guangzhou 37 Degree Smart Home as an example. The company has launched several product lines within a year of its establishment. According to Guan, its product design focuses on young parents' major concerns, which are child safety and health.
"We have beds that monitor babies' health situation through in-bed infrared equipment, and desks that adjust heights and lights automatically to help children develop good reading habits. We are confident in the products as they help solve problems that parents are most concerned with," Guan said.
Yani Mama, a social media influencer with over 381,000 fans on Babytree, a parental communication platform, said her fans are mostly concerned with whether products are safe and easy to use, as most families have grandparents to take care of early-age children, and both are rather new to cutting-edge technologies.
"Such consumer demands also pose challenges to baby-targeted smart home product manufacturers, and many tech giants like Xiaomi are seeking to harness synergies with furniture manufacturers to get a better understanding of consumer preferences in the sector," Tong said.
The deal will drive the sector to become an essential part in the fastgrowing smart home product market in China, Tong said.
China's market for smart home products was worth 180 billion yuan ($26 billion) in 2018, according to a recent industry report from consulting website Qianzhan.
"There will be more small-to-medium sized companies jumping into the market, aside from industry giants. Product quality is growing to be another concern," Tong said.