China's battle against the bulge
By Faisal Kidwai | chinadaily.com.cn | Updated: 2018-12-28 13:35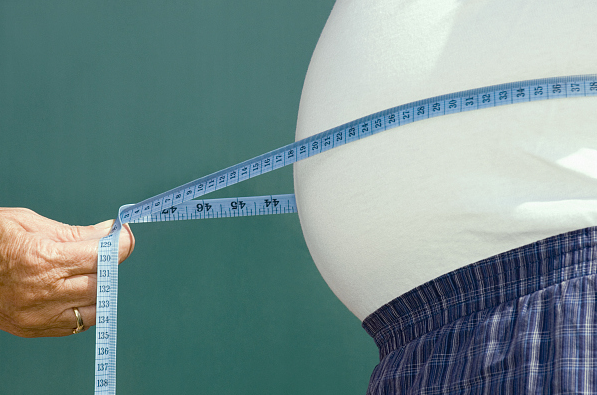 In 1975, China ranked 60th globally in terms of the number of men with severe obesity and 41st in terms of women with severe obesity. Today, the country occupies the second spot for both men and women, just behind the United States, while it leads the world in overall obesity. In a little over four decades the nation has gone from malnutrition to overnutrition.
But it is not only men and women who are struggling with obesity and being overweight. Around 50 million Chinese children between the ages of 7 and 18 will be obese or overweight by 2030. In 1985, this figure was slightly above 6 million.
While there are many reasons behind this growing problem, the main factor is diet. Until recently grains and vegetables formed a large part of the Chinese diet, with rice or wheat the main staples of the meal. Now red meat has replaced that and deep-frying has replaced steaming or baking.
In 1990, the average consumption of sugar per Chinese person was two grams per day, while now sugary products are available in even the smallest of towns. Then there's the explosive growth of fast-food chains. As urbanization increases, disposable income surges and love for fast-food rises, it is not surprising that major food and beverage companies are expanding their footprint in the country at a breakneck speed. The first multinational fast-food restaurant to open in China was KFC in Beijing in 1987. Currently, the giant has 5,000 outlets spread across the country. It's not only KFC, though; just about every large fast-food company has a presence in the country.
The second factor is related to lifestyles. Fewer Chinese do physical labor, or prefer cycling or walking over public transportation or cars, while more are slouching in front of television sets. In 1989, only 63 percent of Chinese had a TV set; now just about every household has one beaming multiple channels. As if that wasn't enough, there are mobile phones, tablets and gaming consoles.
The third issue is a lack of timely and appropriate medical guidance. Unlike many other countries, most Chinese do not have a strong connection with their primary care doctor and only visit hospitals when a problem has already occurred. Moreover, the medical community is not as involved as it should be in raising awareness about sugary drinks and packaged food, especially in schools.
With China facing an aging population, it needs healthy and fit people not only to keep the economic engine running at full speed, but also to take care of the growing number of senior citizens. The increase in obese and overweight Chinese is bad news for country's economic and social health. Hypertension, diabetes, coronary heart disease and strokes have already become major illnesses in the country.
Managing the problem will not be easy, but both the government and society at large will have to take some drastic steps to stop it from becoming a full-blown crisis. The government, for instance, should ban schools from serving any food that's high in sugar or fat. All educational institutions should be asked to ensure that only healthy food is allowed inside their premises. The government should also carry out campaigns across the country to raise awareness about healthy lifestyles.
But the government can only go so far — it's the general public that should shoulder more responsibility. The most obvious and sensible thing to do is to eat right.
Then there's physical activity. As a general rule, a healthy adult needs at least 30 minutes of moderate exercise every day. However, it's estimated that less than 18 percent of Chinese exercise daily. This, along with the unhealthy diet many are consuming, will obviously take a toll on a person's health.
Therefore, it's time the whole society realizes the severity of the problem and decides to do something about it, because only then can this battle against bulge be won. So put that pizza down, switch off the TV and hit the gym.
The author is a journalist with more than 18 years experience in media.
The opinions expressed here are those of the writer and do not necessarily represent the views of China Daily and China Daily website.