More M&As expected in coworking space market
By Chen Meiling | chinadaily.com.cn | Updated: 2018-12-28 16:13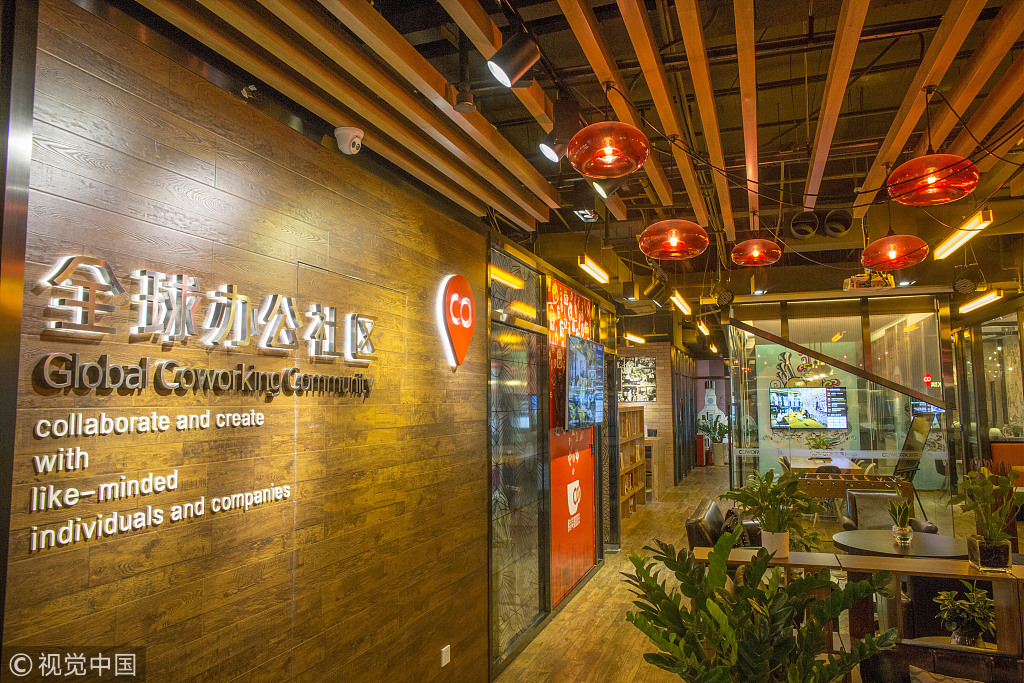 China's coworking space market will see more mergers and acquisitions in the following one or two years when more resources and capital flow into top operators, report said.
The top 10 companies occupy 37 percent of the total areas of coworking space in China, compared to 75 percent for the top 100 companies, showing a trend for market centralization, according to a report released by the China Real Estate Chamber of Commerce and major online-to-offline commercial real estate service platform Haozu.com Friday.
From January to December, 40 coworking space brands disappeared from the market, with about 3 percent of them being purchased. Chinese coworking space unicorn Ucommune completed M&As with six brands this year, including Hongtai New Space, Wujie Space and Workingdom, according to the report.
Only eight coworking space operators got financing in 2018, all from the top group.
The strength of top operators in scale and operation systems posed a higher threshold for competition, but the market mechanism of survival of the fittest is good for the long-term and healthy development of the market, the report said.
The idea of coworking won broader awareness and acceptance among tenants from 2017 to 2018, driven by the development of the shared economy, innovation and entrepreneurship, and the rise of the younger labor force, it said.
The area of coworking spaces in first-tier cities of China grew from 2.5 million square meters in 2017 to 3.94 million sq m this year. And the number of desks reached 520,000, compared with about 300,000 last year, according to the report.
IT, service, trade, culture and media, and the finance industry showed the strongest demands for coworking space, it said.
Kuang Jianfeng, director of the research center of Haozu.com, said the Chinese coworking space industry would emphasize quality of services and efficiency. And companies should learn to provide more personalized and professional services for their targeted customers, he added.
Related Stories