Strict punishment can curb medicine scams
China Daily | Updated: 2018-12-29 08:46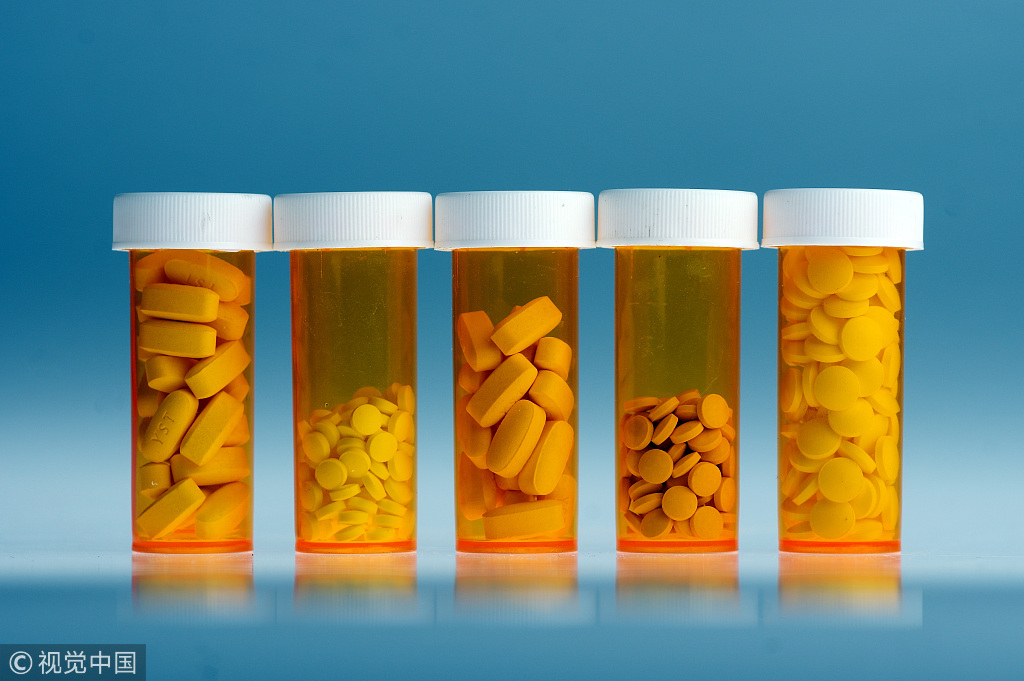 Editors note: Tianjin-based health products company Quanjian Group has been accused of making huge profits by misleading consumers about the effects of its products. The pop science WeChat account Dingxiangyisheng (or Lilac Doctor) posted an article that cited the example of Zhou Yang, a 4-year-old girl diagnosed with a type of cancer in 2012, who died after taking Quanjian's "anti-cancer medicine", although the company claimed in its advertisements she was cured. Two experts share their views on the issue with China Daily's Zhang Zhouxiang. Excerpts follow:
If claims are true, firm has broken the law
The facts about the case still need checking. But if what Dingxiangyisheng and the girl's father have said is true, Quanjian has violated the law in two possible ways.
First, Quanjian has a license to make health products, but if confirmed that it claimed its products are medicines that would be a violation of the Criminal Law, which forbids making fake medicines.
According to Article 141 of the Criminal Law, those making fake medicines could face up to 10 years' imprisonment if the fake medicine they produce does anyone severe harm. They might even face life imprisonment or capital punishment if their products prove fatal.
Second, Zhou Erli, the father of the girl who died, claims that a Quanjian salesperson told him to stop all medical treatment for his daughter including administering her modern medicines, and gave her Quanjian's "medicine" to cure her disease.
Zhou Yang was a cancer patient and suspending modern medical treatment might lead to death, which is common sense among all people. If someone, out of their own interests of selling health products, persuades, even cheats her family to suspend medical treatment for her, the persuader might also have to bear the consequences.
To sum up, if Zhou's death is found to have resulted from suspending modern medical treatment at the persuasion of the Quanjian salesperson, the management of the company might face civil charges. If her death is confirmed to be caused by Quanjian's products, the company and its staff might face criminal charges.
Let's hope the authorities conclude their investigation soon so judicial procedures can begin early.
Xiu Minghe, a lawyer on medical affairs at Jingsh Law Firm
Violators must not be let off lightly
The Quanjian case is just the tip of the iceberg that is the chaotic health products market. Actually, many companies in small cities and rural areas hire direct sellers who sell their products to residents by making them believe the products have special benefits, which essentially is fraud.
These companies violate the law, first, by claiming that their health products are in fact medicines which can cure specific diseases, and, second, by exaggerating the health benefits of their over-the-counter products.
But as most of their targeted victims are senior citizens or people with little knowledge of medicine, it is very difficult for the supervising departments to collect evidence so they can take action.
Besides, the risks for these companies are rather low.
Quanjian's sales revenue is said to be about 20 billion yuan ($2.9 billion) a year, with similar companies having equally high, if not higher, revenues and profit. But even after they are found to have violated rules and regulations, they generally face quite low fines.
Last but no less important, local supervising departments must perform their roles better by more strictly regulating the health products market, instead of leaving the job to the judiciary and the police.
So it is necessary to introduce a punitive compensation system so that health product companies do not dare to challenge the law.
Zhong Kai, a standing member of the Chinese Preventive Medicine Association