Sino-US ties at 'vital stage', president says
By CAO DESHENG | China Daily | Updated: 2019-01-02 04:11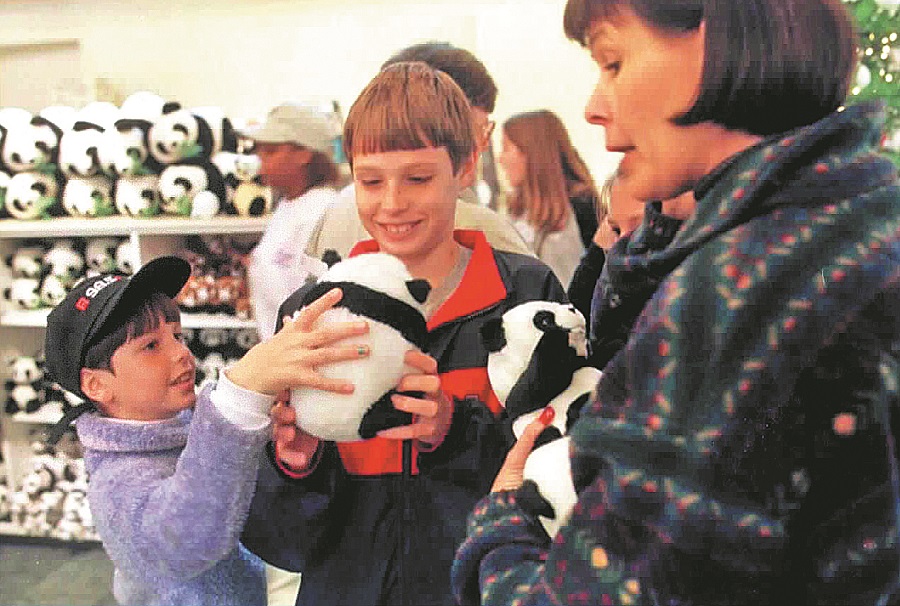 Xi, Trump exchange messages, voice hopes on future growth of relations
Relations between China and the United States are "at a vital stage", said President Xi Jinping in describing the current bilateral ties after 40 years of development.
As Tuesday marked the 40th anniversary of the establishment of diplomatic ties between Beijing and Washington, both Xi and his US counterpart Donald Trump hailed the tremendous progress that China-US relations have made over the past four decades as they exchanged congratulations on the event.
Both leaders expressed the importance they placed on advancing bilateral ties on the basis of cooperation.
Xi said in his congratulatory message that history has proved cooperation is the best choice for both sides, adding that he stands ready to work with Trump to develop Sino-US relations and implement their consensus in a joint effort to advance the relationship — featuring coordination, cooperation, and stability — to better benefit the two peoples and the rest of the world.
Trump said in his congratulatory message that he prioritized promoting cooperative and constructive US-China relations, adding that his solid friendship with Xi has laid a firm foundation to help the two countries see great achievements in the coming years.
Xi and Trump had a telephone conversation last week, during which both expressed hope that the two countries, which are working hard to implement the consensus reached between them during the leaders' meeting in Argentina on Dec 1, will reach an agreement beneficial to both and the entire world.
Observers said the recent interactions between Xi and Trump are positive signs indicating the world's top two economies are trying to manage their differences to bring ties back on track after months of trade frictions.
Da Wei, director of the Center for International Strategy and Security Studies at the University of International Relations, said a basic lesson drawn from the 40 years of China-US relations is that the two countries have better ties when they observe things from a strategic height and with a historical perspective.
Leaders of the two countries can play important roles in managing bilateral relations, which are critically important to both sides, Da added.
Bilateral trade and investment have risen rapidly over the past 40 years. Trade volume between China and the US was less than $2.5 billion 40 years ago. In 2017, it surpassed $580 billion. Two-way investment was almost zero when ties were established, but the total amounted to over $230 billion in 2017.
Coupled with rising business links are increasing people-to-people exchanges. Only several thousand visits were made between the two countries 40 years ago, but last year over 5.3 million visits were made between the two sides.
Stephen Roach, an economist and senior fellow at Yale University's Jackson Institute for Global Affairs, said that in a mutually dependent relationship such as that between the US and China, both nations should work to address their own economic issues and imbalances to be better able to address issues hampering their ties.
Only by strengthening from within will the world's two largest economies be better positioned to transform their relationship to a more constructive interdependency instead of their relationship creating frictions that pose serious impediments to economic growth, Roach said.
The US and China must and can align their economic and national security objectives, as this is essential for the two largest economies to peacefully coexist in the current century, said John Milligan-Whyte, chairman of the America-China Partnership Foundation in New York.
Washington and Beijing have to be partners, Milligan-Whyte said.
"The two largest economies cannot engage in financial or military wars. So in order to coexist economically, they have to align their national security."
Foreign Ministry spokesman Lu Kang said last week that in developing China-US relations, the two sides should view each other's strategic intentions in a rational and objective manner, step up strategic communication, enhance strategic mutual trust and avoid misjudgment.