Cuba's 60th anniversary of victory celebrated
By XINHUA,China Daily | China Daily | Updated: 2019-01-02 04:57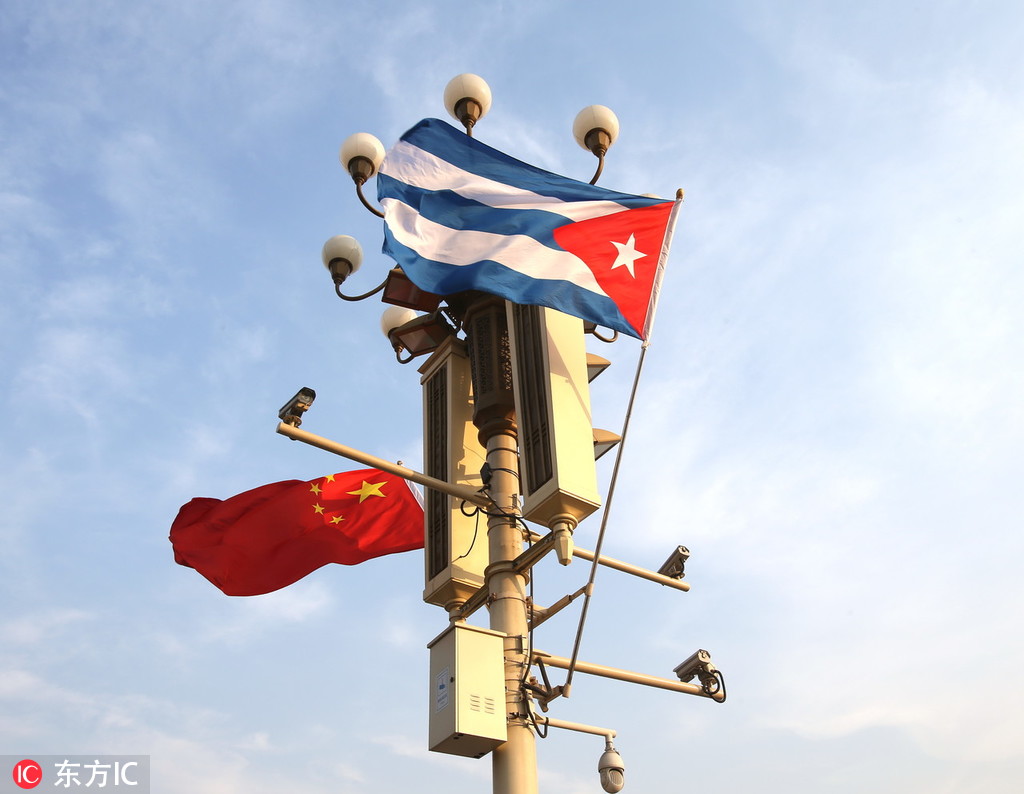 President Xi Jinping congratulated Cuban leaders on the 60th anniversary of the country's revolutionary victory on behalf of the Communist Party of China, the government and the people on Tuesday.
Xi sent congratulatory messages to Raul Castro, first secretary of the Central Committee of the Communist Party of Cuba, and Miguel Diaz-Canel, president of the Council of State and the Council of Ministers of Cuba.
In his message to Castro, Xi, who is also general secretary of the CPC Central Committee, said that under the strong leadership of the Communist Party of Cuba over the past 60 years, the nation's socialist construction has delivered great achievements with the hard work of the Cuban government and people. The achievements are highly admired by the CPC, the Chinese government and the Chinese people.
Relations between the two parties and countries have withstood the test of time, amid changes in the international landscape, and have seen fruitful results, making the two nations good friends, good comrades and good brothers, Xi noted.
Xi said he attaches great importance to the development of the China-Cuba friendship, and he is willing to work together with Castro to enable bilateral relations to advance steadily forward.
Xi said in his congratulatory message to Diaz-Canel that the Communist Party of Cuba and the Cuban people are now committed to updating and refining the nation's socialist system, and Cuba's socialist cause will definitely see new progress.
Xi mentioned Diaz-Canel's historic visit to China in November, during which the two leaders proposed a blueprint for bilateral ties in the new era, and expressed a willingness to work with him to enable continuous development of Sino-Cuban relations.
Premier Li Keqiang also sent a congratulatory message to Diaz-Canel on Tuesday.
Xi also congratulated Ueli Maurer on his assumption of the Swiss presidency on Tuesday.
In his congratulatory message to Maurer, Xi said that China-Switzerland relations have maintained good momentum with their mutual political trust continuously enhanced, practical cooperation in economy and trade as well as finance strengthened, and the content of their innovative strategic partnership enriched.
Xi said that he attaches great importance to the development of Sino-Swiss relations, adding that he is willing to work with his Swiss counterpart to boost the development of bilateral ties and bring more benefits to the two nations and the two peoples.