New form of global relations takes shape
By Wang Yi | China Daily | Updated: 2019-01-02 08:13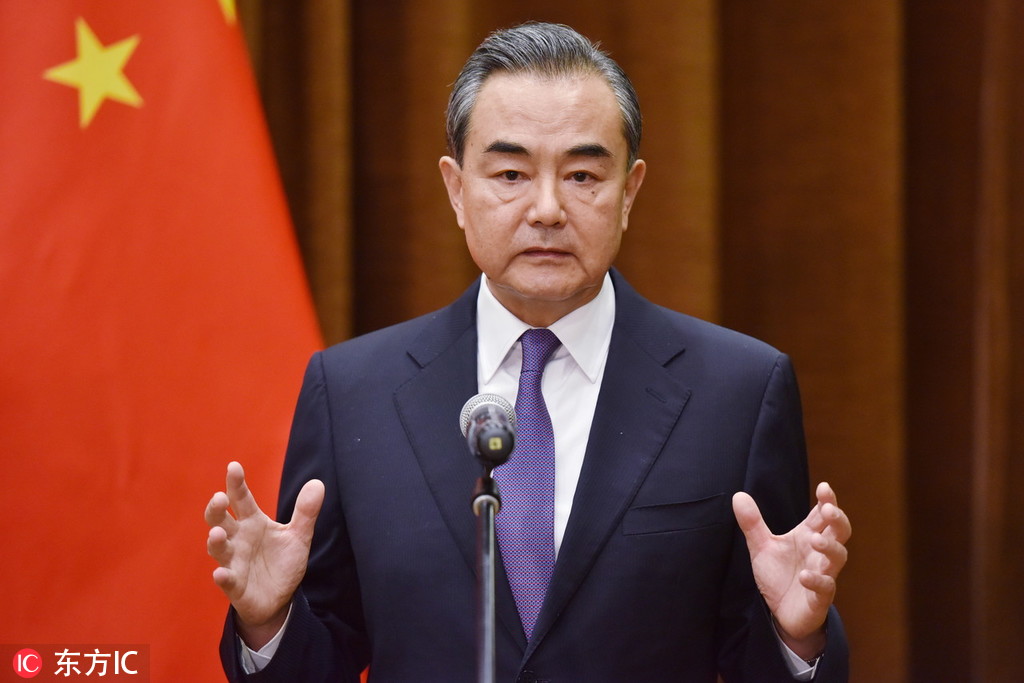 With the inaugural issue of its Global Edition in the beginning of the new year, China Daily has opened a new window for communication and understanding between China and the rest of the world. I wish to express warm congratulations on the launch of China Daily Global Edition, and extend New Year greetings to readers around the world!
As the tide of history surges with vigor, our world today is experiencing profound changes unseen in a century. We are witnessing a notable increase in uncertainties in the international landscape and rising challenges to the existing international system and order. Yet peace and development remain the call of the day, the trend of economic globalization and multipolarity is moving forward on many fronts, and the application of ICT (information and communication technology) and cultural diversity are reshaping our societies in profound ways. In the past year, Chinese diplomacy has neither been sidetracked by distractions, nor been deterred by winds and storms. Instead, it has kept cleaving waves and forging ahead, serving as an anchor of stability in a fast-changing world and an abiding source of confidence in a time of shifting dynamics.
This year marks the 70th anniversary of the founding of the People's Republic of China. It is also a crucial year for meeting the first centenary goal, namely ushering in a moderately prosperous society in all respects. Looking to the future, various risks and challenges will continue to emerge in the new historical context as the global situation and major-country relations evolve. At the same time, the trend of peace, cooperation and development will continue to move forward and the deeper integration of China and the world will be unstoppable. We have every confidence in China's future.
In 2019, China will continue to advocate peace, development and cooperation for shared benefit, deepen international exchanges on all fronts and promote mutually beneficial cooperation with other countries. While firmly safeguarding our legitimate interests, we will continue to expand overlapping interests with all others to attain new progress in China's relations with the rest of the world.
Enhancing partnerships is an important component of China's diplomatic endeavors. This year, we will celebrate the 70th anniversary of our diplomatic relations with Russia and take the China-Russia comprehensive strategic partnership of coordination to a new height. In the 40th anniversary year of our diplomatic relations with the United States, we will advance China-US relations defined by coordination, cooperation and stability, and strive for no conflict, no confrontation, mutual respect and win-win cooperation. We will work with Europe to uphold multilateralism and safeguard international rules and order. We will strengthen practical cooperation with neighboring countries and other developing countries to deepen our shared interests.
Pursuing win-win opening-up is China's strategic choice. China will remain committed to the fundamental policy of opening-up. We will not close our door of reform and opening-up or cease our efforts in promoting an open world economy. This year, we will host the second Belt and Road Forum for International Cooperation and foster higher quality, standards and performance of the Belt and Road cooperation.
Upholding multilateralism is China's firm commitment. We will steadfastly uphold rules-based multilateralism and the UN-centered international system. We will support the multilateral trading system, oppose protectionism and advance trade and investment liberalization and facilitation. We advocate international collaboration in advancing the 2030 Agenda for Sustainable Development and the early entry into force and implementation of the Paris Agreement.
Promoting world peace is China's consistent objective. We will approach hot-spot issues in a Chinese way, and play our due role by proposing solutions to international and regional flashpoints including the Korean Peninsula issue, the Iranian nuclear issue and Afghanistan to serve the wellbeing of the people in the relevant regions.
Countries make progress through exchanges and fall behind due to isolation. Standing at a new crossroads of history, China will continue to work with all other countries to withstand the test of change and turbulence, cultivate forces for peace and growth, and pursue a new form of international relations featuring mutual respect, fairness, justice and win-win cooperation and the building of a community with a shared future for mankind.