Guangdong gambling crackdown nets 20,000 suspects in 2018
By ZHENG CAIXIONG in Guangzhou | chinadaily.com.cn | Updated: 2019-01-05 17:34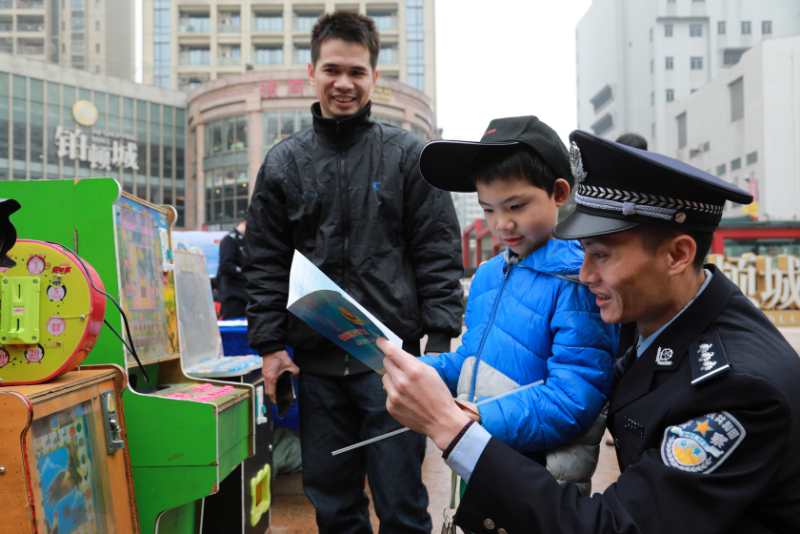 Police officers across South China's Guangdong province detained more than 20,000 suspected gamblers after cracking down on 35,000 gambling and related cases and busting a number of gambling gangs in 2018.
According to a statement from the Guangdong Provincial Department of Public Security on Saturday, the detainees included many gang leaders, secret casino bosses, organizers, operators and bankers.
Meanwhile a large number of slot machines used by secret casinos for gambling purposes, plus many other gambling tools and bank cards, were seized during the special police operations launched to fight gambling in the southern province in the previous year, the statement said.
"The special operations have helped bring the illegal events under control and ensure a good and sound social order in Guangdong, one of the country's economic powerhouses," the statement said .
Despite the achievements, Guangdong police will not relax their vigilance in the fight against gambling, the statement said.
"And Guangdong police also are seeking to expand cooperation with counterparts from Hong Kong to fight cross-border gambling and related crimes in the near future," the statement said.
It hinted more special operations will be launched to focus on fighting against gambling in the province in the coming weeks, as gambling usually reaches its peak period during the Lunar New Year holidays that will begin on Feb 5 this year.
The statement was published on Saturday when Guangdong police launched a month-long province-wide publicity campaign to urge locals to abide by laws and keep away from gambling.