China invests in Scottish wind farm
By ANGUS McNEICE | China Daily | Updated: 2019-01-07 10:11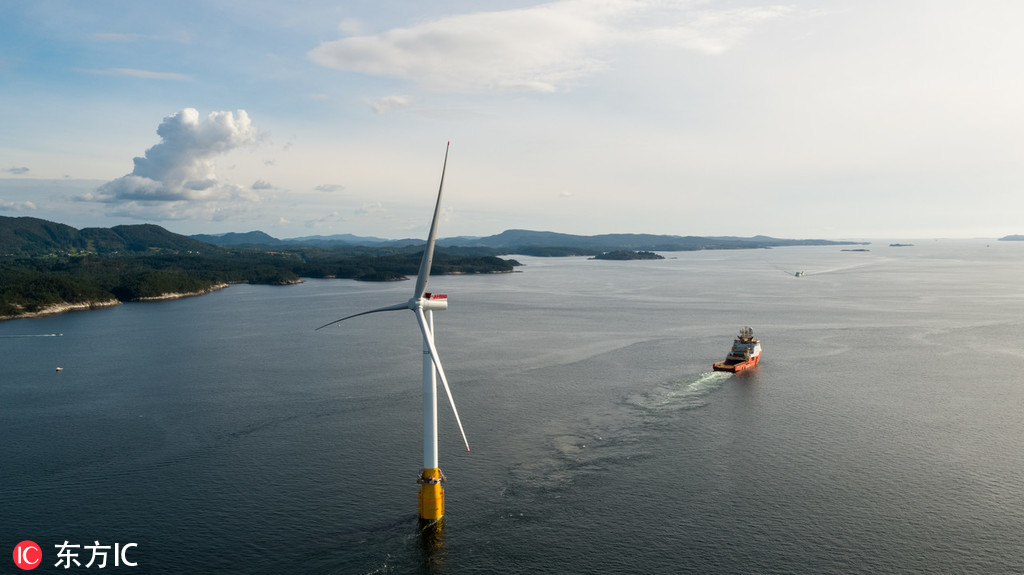 State-owned firm buys into huge offshore energy project that will power 1m homes
Energy company China Three Gorges Europe, which is also called CTG EU, has invested 35 million pounds ($44.3 million) in a large Scottish of shore wind farm, which when completed will have the capacity to power one million homes.
CTG EU, which is controlled by State-owned China Three Gorges Corporation, acquired a 10 percent stake in the Moray East of shore wind project from Portuguese renewable energy company EDP Renovaveis.
The two companies signed an investment cooperation agreement in 2015 that gives CTG the option to acquire up to 30 percent of the project.
EDP remains the largest stakeholder in the project (33.3 percent), followed by French utility company ENGIE (22.3 percent), Mitsubishisubsidiary Diamond Generating Europe(16.7 percent), Japanese utility company Kansai Electric (10.02 percent), CTG EU (10 percent) and Tokyo-based Mitsubishi UFJ Lease & Finance (6.68 percent).
Moray East is a 950-MW of shore wind project 22 kilometers of the coast of northeast Scotland. Construction of the 100-turbine farm is due for completion early next decade. When up and running, the wind farm will meet the average energy need of 1 million British households.
Moray East will generate power at 57.50 pounds per MW hour, which is less than half the price of power generated by most offshore wind farms under construction in the United Kingdom today. This price will be on a par with onshore wind and solar prices and will be cheaper than new gas, according to projections from the UK government.
"Moray East marks a major milestone in the progress of the offshore wind industry," said Moray East board director Dan Finch."Not only will it deliver plentiful, sustainable, renewable power, it will do so at a highly competitive price-to the economic advantage of both the household and the country."
The project was the second wind farm to participate in a Contract for Dif erence, or CfD, auction in the UK. CfDs were set up by the UK government to incentivize investment in renewable energy. Under the scheme, developers are paid a set price for power generated throughout a 15-year period.
The UK is a world leader in of -shore wind, with a total of 5.3 GWs of installed of shore wind capacity, which is more than one third of the global total of 14.4 GWs. Wind contributed 15 percent of the UK's energy mix in 2017.
China is undergoing its own renewable energy revolution, and the nation plans to install 5 GWs of of shore wind capacity by 2020.
On Thursday, State Power Investment Limited, one of five major electricity generation companies in the Chinese mainland, received approval from local authorities to construct three new projects with a combined capacity of 1,100 MWs of the coast of Jiangsu province in East China.
Chinese energy companies frequently collaborate with Northern European contractors on domestic of shore projects, and they have also invested heavily in European offshore wind farms.
Last year, State-owned energy company China Resources bought 30 percent of the 402-MW Dudgeon wind farm in Norfolk for 555 million pounds.