FM's trip to Africa reaffirms priority on ties
By CAO DESHENG | China Daily | Updated: 2019-01-07 13:48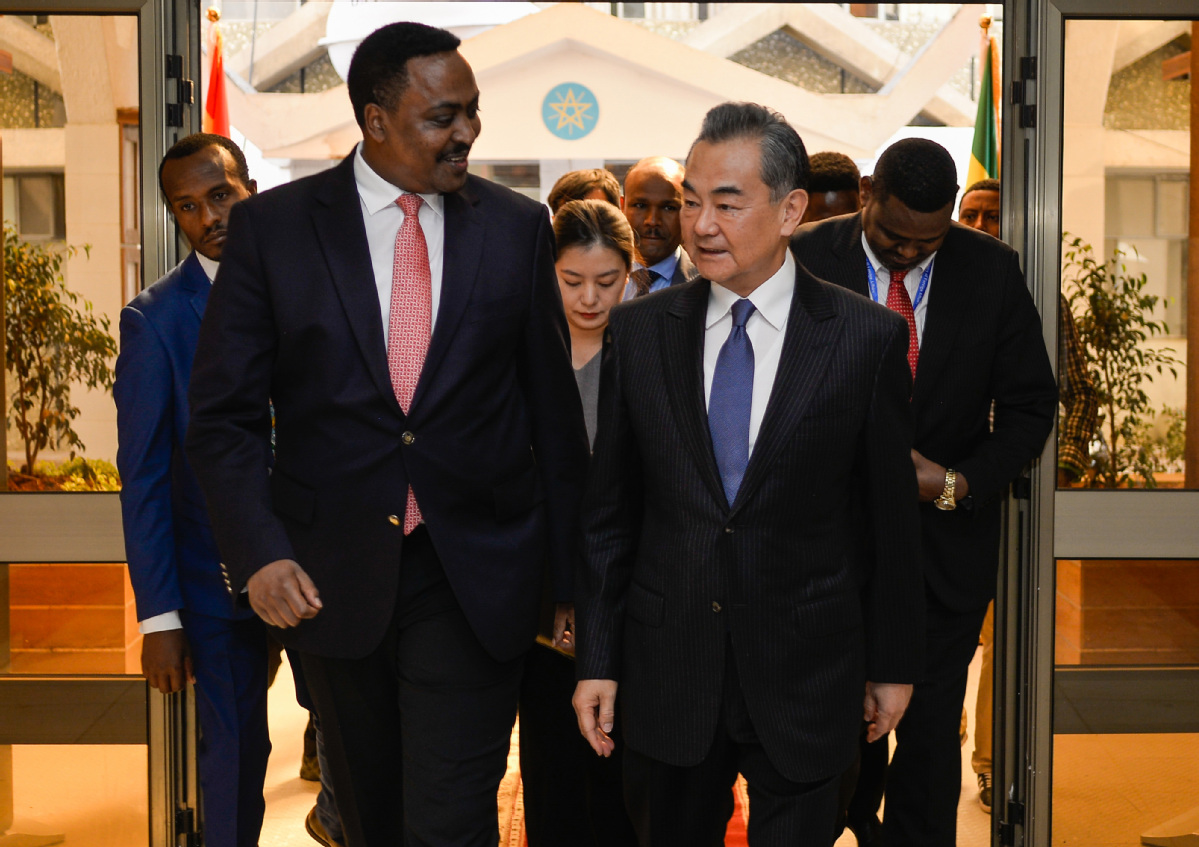 During tour of four countries, senior diplomat calls for stronger collaboration, coordination
State Councilor and Foreign Minister Wang Yi wrapped up his five-day traditional New Year tour of Africa on Sunday with China's economic, security and Belt and Road cooperation with African countries further boosted.
Wang used the visits to four nations- Ethiopia, Burkina Faso, Gambia and Senegal-to reaffirm the priority that China places on developing ties with Africa and to dismiss criticism alleging that Chinese aid had contributed to a massive increase in the debt of African countries.
During the visits, he also called on African countries to work with China to strengthen collaboration and coordination in international affairs and uphold the rules-based multilateral trading system to safeguard the common interests of China and Africa, as well as those of other developing countries.
Wang told a news conference in Addis Ababa, the capital of Ethiopia, that it has been the primary objective of China's diplomacy to strengthen cooperation with Africa and other developing countries.
Speaking of the debt issue in African countries, Wang said criticism from certain countries hyping African debt neither conforms with facts nor will be accepted by African countries.
The United States' new Africa strategy, which was unveiled last month, has been designed to counter the financial and political influence of China and Russia, according to US National Security Advisor John Bolton. He accused China of making a "strategic use of debt to hold states in Africa captive to Beijing's wishes and demands".