Nigerian president pledges commitment to free, fair elections
Xinhua | Updated: 2019-01-08 02:54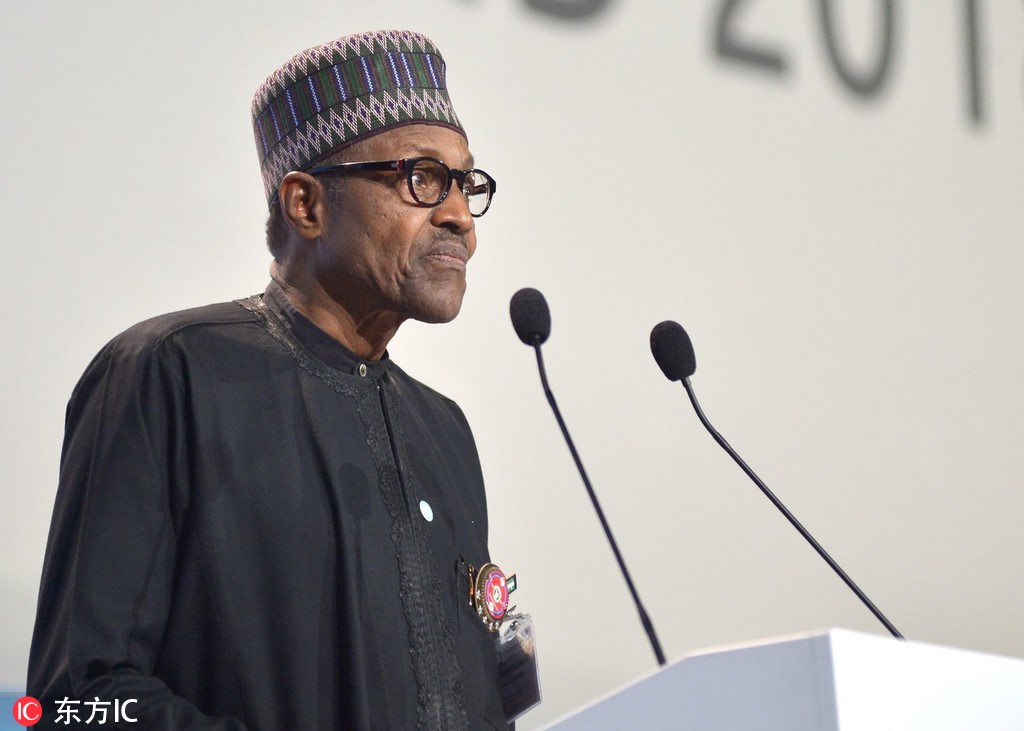 ABUJA, Jan. 7 -- Nigerian President Muhammadu Buhari on Monday pledged his commitment to credible, free and fair elections, as the West African country prepares for general elections next month.
While speaking at a political event of the governing All Progressives Congress (APC) party in Abuja, Buhari noted free, fair and credible elections as the foundation of political stability and peace in any nation.
"Let me reiterate my commitment to free and fair elections. If there is one legacy I want to leave, it is the enthronement of democracy as a system of government. And for democracy to be enthroned, elections must be free and fair," the Nigerian president said.
The president said the quality of elections in the most populous African country since 2015 had continued to improve with declining levels of problems.
"We have insisted that votes must count and have maintained a policy of non-interference in elections.
"INEC has so far since 2015 conducted fair and credible elections in 195 constituencies nationwide, which have been attested nationwide to be qualitatively better than previous elections," he said, refering to the Independent National Electoral Commission, the country's electoral body.
Buhari is seeking a second term of office in the general elections on Feb. 16, despite doubts over the 76-year-old's health and his fitness to govern Africa's biggest economy.
Other than the president, National Assembly members will also be elected.
Ninety-one political parties have been greenlighted for the general elections. Out of the figure, only 73 presidential candidates will contest the February polls.