Friendship with Africa 'unbreakable'
By CAO DESHENG | China Daily | Updated: 2019-01-08 04:44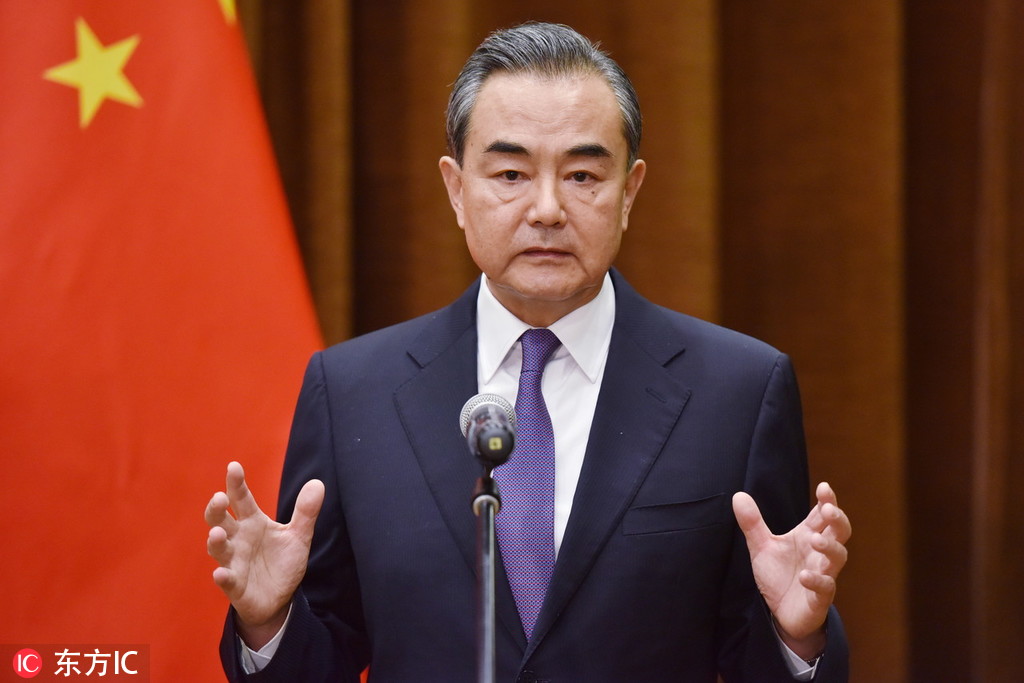 Wang's New Year's tour in continent sees progress in Belt, Road teamwork
The profound friendship between China and Africa remains unbreakable despite some countries' attempts to discredit China's cooperation with the continent, State Councilor and Foreign Minister Wang Yi said in reference to his New Year's tour of Africa.
Wang wrapped up his trips on Sunday to four nations — Ethiopia, Burkina Faso, Gambia and Senegal. The visits further boosted China's economic, security and Belt and Road cooperation with African countries.
Speaking to reporters before concluding his trip in Dakar, Senegal, the last stop of his Africa tour, Wang said the governments and people of the African countries have not been distracted by "noises" about China-Africa cooperation.
The leaders of all four African nations expressed their great appreciation for China's cooperation with the continent, and said they look forward to deepening that cooperation, he added.
Wang used the visits to reaffirm the priority that China places on developing ties with Africa and to dismiss criticism alleging that Chinese aid had contributed to a massive increase in the debt of African countries.
During the visits, he also called on African countries to work with China to strengthen collaboration and coordination in international affairs and uphold the rules-based multilateral trading system to safeguard the common interests of China and Africa, as well as those of other developing countries.
Saying that the enthusiasm of African countries for the Belt and Road Initiative keeps rising, Wang added that the increasing alignment of the initiative with the African Union's Agenda 2063 and the development strategies of various countries will help promote Belt and Road cooperation with better quality and at a higher level.
Wang's Africa tour has been hailed as a continuation of the tradition since 1991 of Chinese foreign ministers choosing Africa for their first overseas trip of the year. It was also the first time that Wang had made an official visit to Gambia or Burkina Faso since the two countries resumed diplomatic ties with China in 2016 and 2018, respectively. Senegal is the current African co-chair of the Forum on China-Africa Cooperation.
Wang said the visits greatly impressed him regarding how African countries' adoption of the one-China principle had been consolidated, becoming a political consensus they uphold.
At a joint news conference with Senegalese Foreign Minister Sidiki Kaba in Dakar on Sunday, Wang called on the continent to work with China to implement the results of the 2018 Beijing Summit of the FOCAC, and step up building an even stronger community with a shared future.
President Xi Jinping had announced the eight major initiatives to enhance cooperation with African countries at the 2018 FOCAC Beijing Summit. The initiatives cover such fields as industrial promotion, infrastructure connectivity, trade facilitation and green development.
Both sides should work together to frustrate any attempt to hinder the development of China-Africa cooperation and jointly safeguard the legitimate rights and interests of China, Africa and other developing countries, Wang said.
Wang's visits to Africa took place shortly after the United States unveiled its new Africa strategy last month. US National Security Adviser John Bolton said it was designed to counter the financial and political influence of China and Russia.
President Paul Kagame of Rwanda said last month in Vienna, Austria, at the High-Level Europe-Africa Forum, "China's engagement in Africa is a good thing. China is very active in Rwanda, but not in an inappropriate way. We know our capacity and which Chinese proposals we should accept, so as not to be overloaded with debt. It depends on us Africans."
Moussa Faki Mahamat, chairman of the AU Commission, told Wang, who visited the AU headquarters in Addis Ababa on Friday, that the AU appreciates China's valuable support and assistance in developing infrastructure and enhancing independent peacekeeping capabilities on the continent. He said Africa-China relations are united and friendly, robust and mutually beneficial.