Security key to industrial internet of things rollout
By Liu Yukun | China Daily | Updated: 2019-01-08 10:43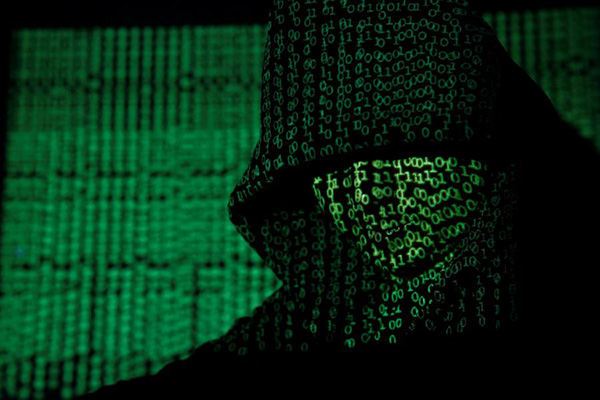 Industrial internet of things security in China is seeing rapid development to battle industries' increasing cyber risks, backed by government support and technology advancement, according to industry experts.
"With industrial IoT getting more advanced in China, security has attracted attention from government, industrial majors, and tech giants," said Zheng Qiliang, general manager of Kaspersky Lab's China arm. Kaspersky is a global security service provider headquartered in Moscow.
The basic idea behind industrial IoT is to apply the internet and software to the operation of industrial equipment, creating an interactive, connected network of physical things. "Although the area is still at an early stage, it will see surging advancement," he predicted.
Zheng's confidence in the prospects of China's industrial IoT security is well-grounded.
Last November, the Ministry of Industry and Information Technology, the country's top industry regulator, called for a massive round of IoT SIM card investigation, especially for major carriers such as China Mobile and China Unicom, as part of the nation's larger efforts to tackle the increasing risks of cybersecurity in IoT related industries.
Meanwhile, industrial giants are ramping up their efforts to improve cybersecurity products and monitoring platforms, and tap into China's growing industrial IoT market.
Kaspersky Lab, for example, is accelerating its push in the Chinese market by building an ecosystem that covers firewall deployment and whitelisting - two traditional lines of security products. It is also creating systems for censoring and identifying possible attacks, and providing staff cybersecurity training.
Zheng of Kaspersky said a big challenge for the industry today is to develop efficient products and systems used in projects like railways and electric power - industries that can cost billions of dollars and are becoming increasingly common targets for cyberattacks.
"China's leading position in those areas also makes the country a target for digital attacks," Zheng said.
Commenting on the issue, Wang Lijun, a division chief at China Industrial Control Systems Cyber Emergency Response Team, told the industry newspaper China Economic Times that many infrastructure companies import some of their equipment from overseas, especially for monitoring and maintenance systems. And that, he said, could pose a challenge to cybersecurity teams due to difficulties in accessing data or detecting tech loopholes.
The market for security products in such areas is huge, Wang said.
A recent report from the Ministry of Industry and Information Technology found over 2,600 tech loopholes in major industrial IoT monitoring platforms in China in the third quarter of 2018.
"Also, Chinese companies in the sector of industrial IoT are smaller in size than industry giants overseas, which is challenging for them to increase global competitiveness," Wang said.
He noted that China is still at an early stage in its industrial IoT security, but he is positive about the area's prospects as the government is launching a series of policies to promote standard-making in the area, and offering incubating platforms to accelerate development of both industry giants and small and medium-sized enterprises.