Weak chip demand to dent Samsung earnings
By Fan Feifei | China Daily | Updated: 2019-01-09 09:03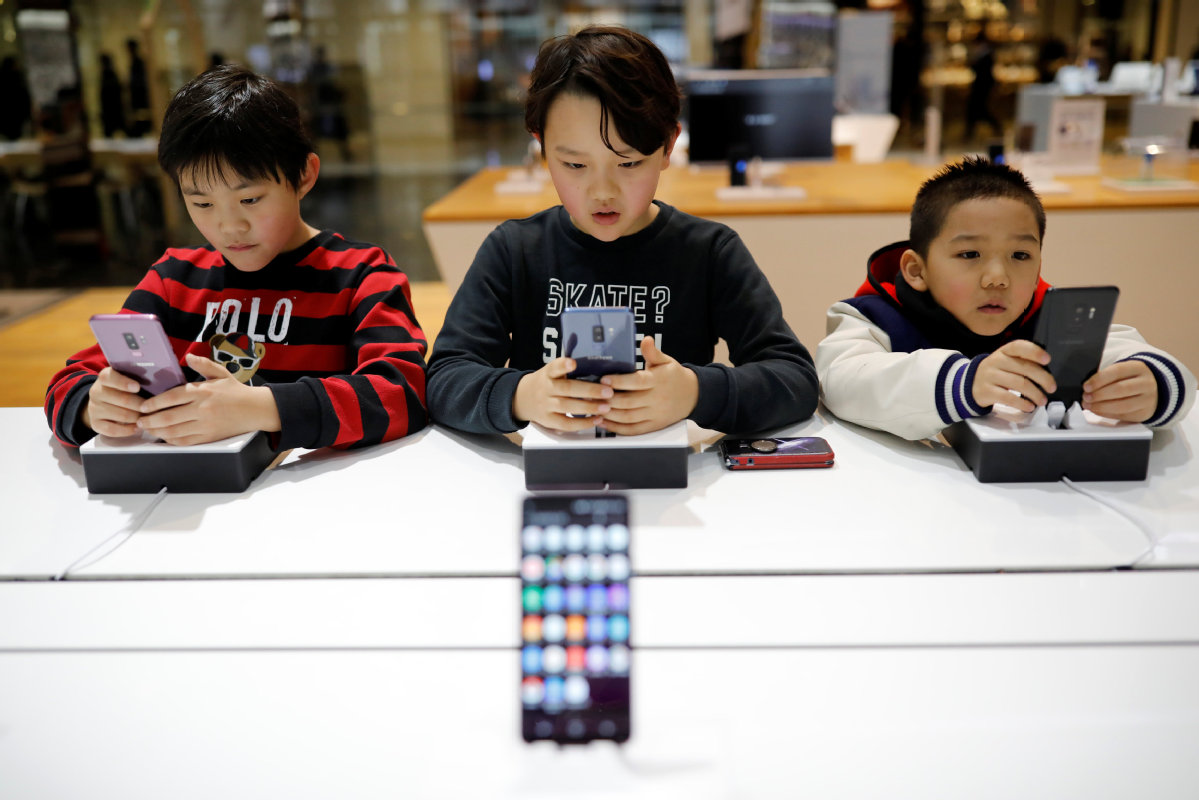 South Korean technology giant Samsung Electronics Co Ltd estimated on Tuesday a dramatic decline in its fourth-quarter earnings, amid falling demand in its memory chip business as well as mounting competition from Chinese smartphone makers.
The world's largest maker of smartphones and semiconductors predicted its operating profit for the three months ended December was approximately 10.8 trillion won ($9.67 billion), down 29 percent from the same period a year earlier.
Samsung's forecast came a week after its rival Apple Inc lowered its revenue forecast for the first time in almost two decades, citing weakening demand and lower-than-expected iPhone revenue in China as some of the factors.
The tech heavyweight said weaker-than-expected demand for memory chips from data center customers led to a decline in shipments and a notable drop in memory chip prices.
Samsung is currently the world's leading manufacturer of NAND flash memory chips and DRAM chips, which provide devices with temporary workspaces and allow them to multitask. The company produces memory chips for smartphones, computers and many other devices.
Moreover, competition in the smartphone segment has intensified. Samsung saw a 13.4 percent year-over-year decline in global smartphone shipments in the third quarter of 2018, according to International Data Corporation.
Despite being the world's largest smartphone manufacturer, Samsung's sales are close to negligible in China. According to market research firm Counterpoint, in the third quarter, Samsung sales accounted for 1 percent of the Chinese market.
Statistics also showed that Huawei Technologies Co Ltd continued to lead China's smartphone market during the third quarter of last year, with a 23 percent market share, followed by Vivo and Oppo, which account for 21 percent respectively. Apple ranked fifth, taking up only 9 percent of the market share in China.
Samsung said it expected to boost its prospects with foldable and 5G handsets, relying on new technological advances to spark a turnaround.
"Samsung is losing its ground to Chinese rivals, such as Huawei and Xiaomi that offer reasonably priced smartphones, not only in the domestic market, but also in Southeast Asia and European countries," said Jia Mo, a research analyst with technology consultancy Canalys.
Jia said the company should make more efforts in strengthening brand building, as well as expanding offline and online retail channels. "The falling demand for chips from Chinese smartphone makers has also led to a decline in the sales of Samsung's chips," Jia added.
China's smartphone market continues to decline. According to China Academy of Information and Communications Technology, smartphone shipments in the domestic market declined 15.6 percent year-on-year in 2018.
Roger Sheng, research director at consultancy Gartner Inc, said Samsung should design tailor-made smartphones for Chinese consumers and strengthen cooperation with local content providers to offer products that capture the attention of the younger generation.
"Fierce competition among local players in the mid-to-affordable premium market has forced key local players to continuously improve their offerings and roll out advanced features that are more akin to premium level smartphones," said James Yan, research director at Counterpoint.
Last month, Samsung announced strategic adjustment in the Chinese market. Kwon Gye-hyun, president of Samsung Electronics China operations, said innovative and cutting-edge technologies will be deployed in Samsung's midrange smartphones.