Harman ramps up localization bid
By Jing Shuiyu | China Daily | Updated: 2019-01-09 10:08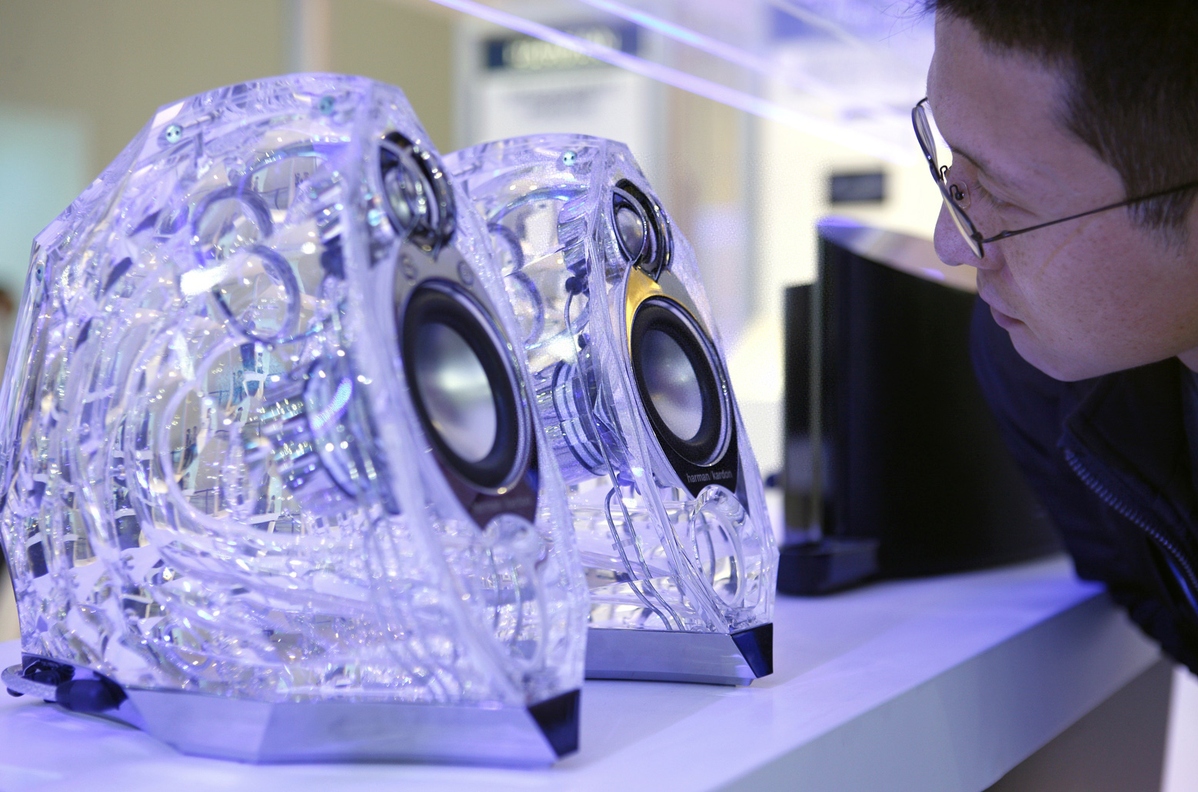 Harman International Industries Inc, a connected technologies manufacturer, will continue to ramp up its research and development efforts, and customize audio solutions for Chinese consumers, according to a company executive.
Koay Chee Meng, Harman China's vice-president and general manager of lifestyle audio, said the company will leverage more resources to further satisfy local consumers' increasing demand.
"Chinese consumers prefer complex and multifunctional products, compared with those in Europe and the United States, who like simpler ones. They also prefer red," he explained.
Harman has been laying great emphasis on China, the world's largest consumer electronics market, and is creating special designs for Chinese consumers. For example, it has named renowned Chinese pianist Lang Lang as a global brand ambassador for its audio products, and launched limited edition products.
"China is an essential part of our long-term strategy. We are confident in the market's future development," Koay said.
Harman International focuses on connected technologies for the automotive, consumer and enterprise markets. Its lifestyle audio unit offers numerous solutions to meet consumer needs, and the main products include in-car audio, headphones, loudspeakers and sound bars.
The group has established four world-class R&D centers, two manufacturing plants, a flagship store and multiple experience centers in China.
In 2017, the company's sales in China exceeded $1 billion, up from about $100 million when Harman China was launched nine years earlier.
The company's earnings in China are partly driven by the stronger spending power of local consumers. Consumption power in lower-tier cities, in particular, has been revving up, according to Koay.
"Since about three years ago, the spending power of consumers in third and fourth-tier cities has begun to increase," he said, citing his unit's constant rising sales and revenue in these markets.
Harman will continue to make tailored products for this demographic, he added.
Smaller cities will create a $9.7 trillion consumer market in China by 2030, according to Morgan Stanley. The investment bank said lower-tier cities now represent 59 percent of the nation's nominal GDP.
In the second quarter of 2018, the Consumer Confidence Index - an indication of households' willingness to spend - climbed to 116 points in third-tier cities, from 112 in the previous quarter, according to Nielsen, a global data company. Results above 100 indicate consumer optimism, while those below 100 indicate pessimism.
Such cities saw the most significant growth among all tiers of cities in China. In comparison, the index in first-tier cities held steady at 111, Nielsen said.