TV firms turn 'smart' at CES
By Chang Jun in Las Vegas | China Daily | Updated: 2019-01-09 10:30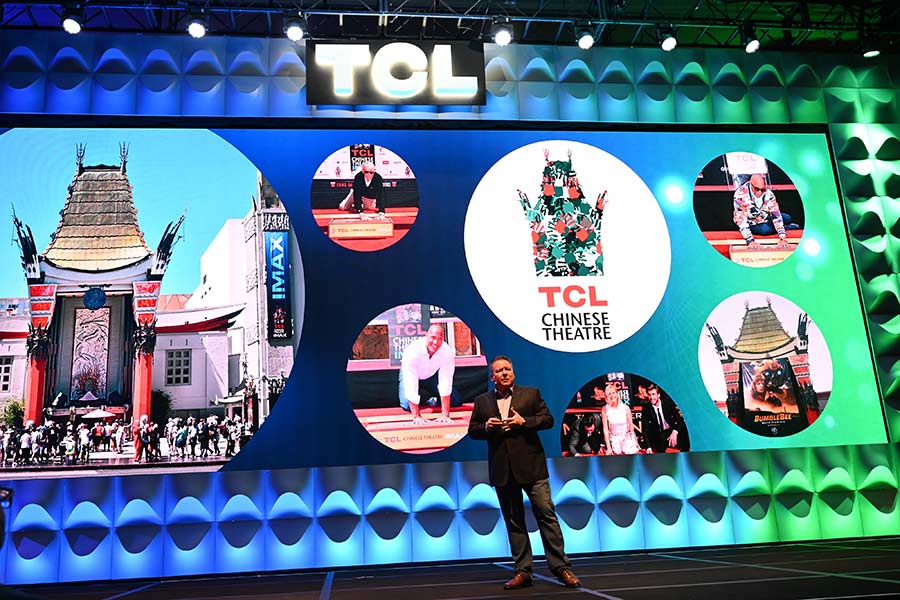 Samsung, TCL, Hisense debut various cutting-edge products at Las Vegas expo
Global consumer electronics makers launched "bigger, sharper and smarter" TVs at this year's CES in Las Vegas, debuting versatile, multiplatform sets that connect with other home appliances.
Samsung returned to the consumer electronics show with a 75-inch (177.8 cm) 4K TV that uses the same microLED foundation as The Wall, its massive 146-inch TV set it debuted last year.
The smaller product combines "individual tiles of self-emissive microLEDs, featuring millions of inorganic red, green and blue microscopic LED chips that emit their own bright light to produce brilliant colors on screen," according to Samsung.
The technology allows consumers to customize the size of their home displays, a feature Samsung highlighted to attract buyers and retain its existing fans.
"For decades, Samsung has led the way in next-generation display innovation ... Our microLED technology is at the forefront of the next screen revolution with intelligent, customizable displays that excel in every performance category," said Jonghee Han, president of visual display business at Samsung Electronics, at CES.
On Monday, Samsung's Chinese competitors Hisense and TCL also announced their products and strategies for global expansion.
TCL confirmed its 8K TV will be available in late 2019. Having evolved from a traditional TV maker into a consumer electronics industry heavyweight, TCL now has a wide array of businesses across audio, headphones, gaming and AI applications.
The company said it will apply quantum dot technology into selected models for enhanced color, brightness, contrast and client experience.
Its 8K TV will be the first of its kind to be powered by Roku's smart TV system, said Chris Larson, senior vice-president of TCL North America. He added the company is working with global technology leaders to embrace and incorporate artificial intelligence and innovation into TCL's products to satisfy demands from clients in different regions.
For example, some of TCL's 4K models that feature Roku TV will incorporate built-in voice control to enable users to make commands hands free.
"Consumers are able to perform program searches and other voice commands without using the remote," Larson said.
United States clients can use Roku's voice system while TCL TVs outside the US will be equipped with Google Assistant voice control.
For Hisense, the company's US vice-president David Gold said it has "to push the boundaries and deliver the ultra-premium TVs that consumers need," vowing to utilize CES as an opportunity to showcase the company's innovations.
Hisense unveiled the TriChroma Laser TV, which delivers 3,500-lumen brightness and a cinematic experience via a three-laser light source. It also features the Sonic One TV - a thin, self-contained 65-inch television.
The newest Hisense ULED product line features improved brightness and color, and the addition of quantum dot technology in some models.
"CES2019 is just the beginning for Hisense this year, and we're excited to continue to spearhead innovation in TVs around the world in 2019 and beyond," said Gold.
Linda Deng contributed to this story.