Implications of China's new reform policy for Bangladesh
By Sultana Yesmin | chinadaily.com.cn | Updated: 2019-01-09 11:01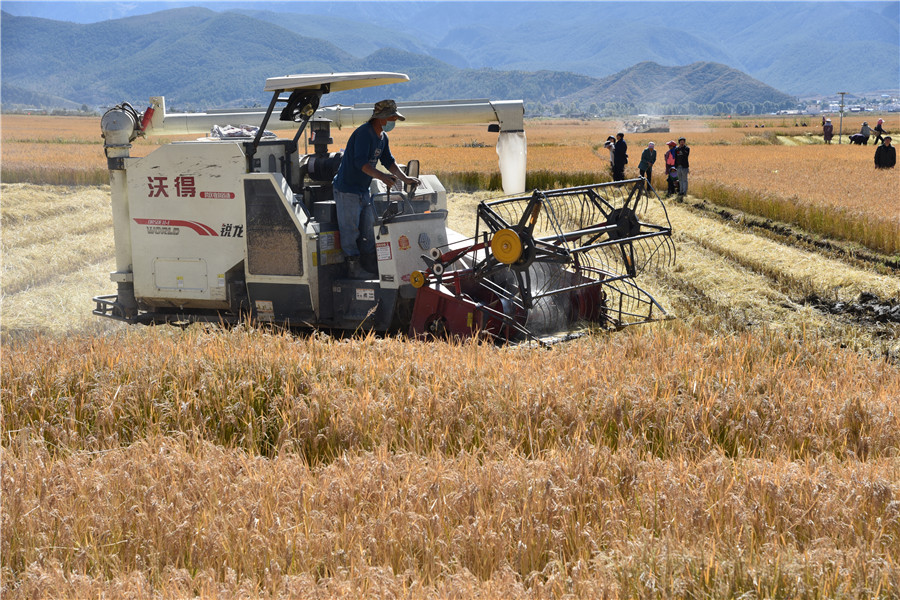 Since the economic reform and opening-up policy in 1978, the economy of the People's Republic of China has emerged tremendously and gained prominence in regional and global affairs. Socialism with Chinese characteristics for a new era, also known as Xi Jinping Thought, notes "reform and opening-up" as the key fundamental principles of building a moderately prosperous society in all aspects.
Numerous initiatives have already been undertaken to deepen this economic reform and further widen opening-up policies in every field.
China commenced the seventh round of "import tariff reductions" in 2018, starting from 2015, to open the Chinese economy to the rest of the world, boost imports along the Belt and Road, facilitate international trade, attract foreign capital, increase efficient market supply in China, and intensify its global competitiveness. The significant reduction of tariff cuts is also expected to ensure the availability of quality products and raw materials with relatively cheap prices through widening access to foreign goods supportive for both domestic manufacturers and consumers.
The series of tariff reductions will cover an array of imported goods, like consumer products, cancer treatment drugs, home appliances, electrical equipment, cosmetics, medicines, automobiles, and other products. The decision also was made to cut tariffs on 1,585 industrial products - for example, machinery and electronic devices, textiles, apparel, raw materials, and paper-made commodities - during an executive meeting of the State Council on Sept 26.
To facilitate cross-border trade and inject new forms of business, Chinese authorities have emphasized cross-border e-commerce. The Chinese government has put emphasis on the development of nationwide cross-border e-commerce comprehensive pilot zones for enhancing trade innovation and economic transformation.
Some notable progress has already been witnessed in this regard. For instance, starting from 2015, 12 pilot zones have been developed and the State Council approved the establishment of cross-border e-commerce comprehensive pilot zones in 22 nationwide cities on Aug 7. These developments aside, the Belt and Road Initiative has injected strong impetus for cross-border e-commerce.
China's 40 years of reform and opening up, starting from 1978 under Deng Xiaoping, has transformed China into the world's second-largest economy. The country also has achieved remarkable progress in poverty alleviation. The further reform and opening up reiterate China's commitment to a strong, developed, and prosperous nation in the world.
China's "reform and opening up", however, also has significant ramifications to other countries, like Bangladesh. While Bangladesh remains the second-biggest apparel supplier in the world and ready-made garments (RMG) account for 83 percent of its total exports, its garment exports to China in the July-May period of 2018 fell 2.82 percent year-on-year to $347.08 million, according to Export Promotion Bureau Bangladesh. Bangladesh's apparel exports to China also remained stagnant at $391.64 million in the 2017-18 fiscal year. The export of leather and leather goods to China also declined to $75.29 million in 2017-18 from $ 239.04 million in 2016-17.
Bangladesh also has a huge trade deficit with China. The World Bank reports that Bangladesh's export sales to China amounted to US$ 720 million in 2015, which was only 3 percent of the country's total exports. Bangladesh's exports to China also declined largely in the 2017-18 fiscal year, worth $694.97 million.
While trade imbalance is the key challenge to Bangladesh-China economic relations, cross-border e-commerce and "import tariff reductions", particularly on textiles, apparel, raw materials, home appliances, consumer products, and paper-made commodities can diversify Bangladesh's export baskets in the Chinese market and reduce its trade deficit with China. Specially, China's implementation of zero tariffs on pharmaceutical manufacturing materials can facilitate Bangladesh's export of pharmaceutical products to China and enhance economic cooperation between the two countries.
These potentials aside, China's impressive economic development, remarkable achievements in poverty reduction, and successes in other socio-economic areas can be a global role model for other countries. Nicholas Rosellini, the UN Resident Coordinator and United Nations Development Program Resident Representative in China, remarks that China's achievements in poverty reduction as unprecedented efforts applicable for global poverty reduction.
Bangladeshi experts also perceive that developing countries have a lot to learn from China's rapid economic growth and development, mainly through its significant structural changes. China's impressive success in poverty alleviation and employment sustainability also offer good examples for Bangladesh to pursue.
Sultana Yesmin is a PhD Candidate, School of Politics and International Studies, Central China Normal University, Hubei, China.
The opinions expressed here are those of the writer and do not represent the views of China Daily and China Daily website.