UK retail giants report disappointing Christmas sales
By Earle Gale in London | China Daily UK | Updated: 2019-01-10 23:52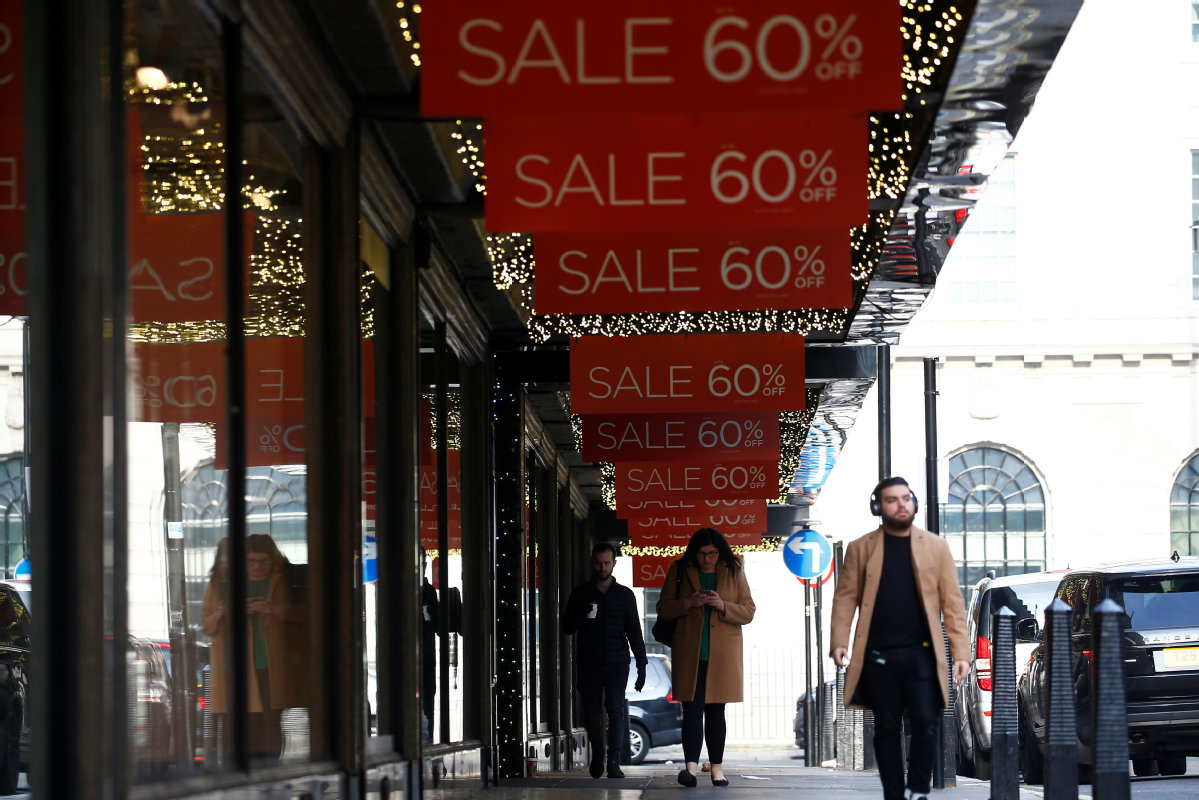 Retailers in the United Kingdom did not get the Christmas miracle they wanted last month, according to figures that show it was their worst festive season for a decade.
The lack of spending was attributed to poor consumer confidence because of uncertainty about the UK's pending exit from the European Union.
Department store Debenhams reported sales plunging by 5.7 percent in the 18 weeks leading up to Jan 5 and said customers increasingly wanted discounts and left shopping until the last minute. Marks and Spencer, which specializes in food, clothing, and household goods, reported a 2.2 percent slump. And John Lewis said sales were up a little but that it might not be able to give Christmas bonuses to staff for the first time since 1953.
Debenhams has already announced plans to close 50 stores as part of cost-cutting measures and the chain, which employs 25,000 people, said profits could be down as a result of it slashing prices over Christmas to stimulate sales.
Sergio Bucher, Debenhams chief executive, told the BBC: "We have worked hard to deliver the best possible outcome in very uncertain times for retailers. We responded to a significant increase in promotional activity in the market, particularly in key seasonal categories, in order to remain competitive for our customers.
He said Debenhams is holding "constructive" talks with lenders about its 520-million-pound ($664 million) credit line.
Halfords, which sells auto parts, also painted a gloomy picture, with sales down 1.7 percent in the 14 weeks up to Jan 4. And sales at discount retailer B&M were 1.6 percent lower than last year in the 13 weeks to Dec 29.
The British Retail Consortium said, overall, sales were flat in December.
But it was not bad news for everyone.
Grocery store Tesco said Christmas trading was "strong", with like-for-like sales up by 2.2 percent in the six weeks to Jan 5.
The Guardian newspaper said the season started with very low expectations after a terrible November and against a backdrop of rising rents, stiff business rates, and a shift to online shopping and noted that some retailers did well nevertheless, including clothing retailer Next and grocery stores Morrisons and Aldi.
Patrick O'Brien, UK research director at GlobalData, told the Financial Times retailers hope things are picking up.
"Quite a lot of renewed optimism might give the idea that everything is rosy again but you have to remember that expectations had dropped very low," he said.