Lost case file investigation shows how seriously it is being treated
China Daily | Updated: 2019-01-11 08:04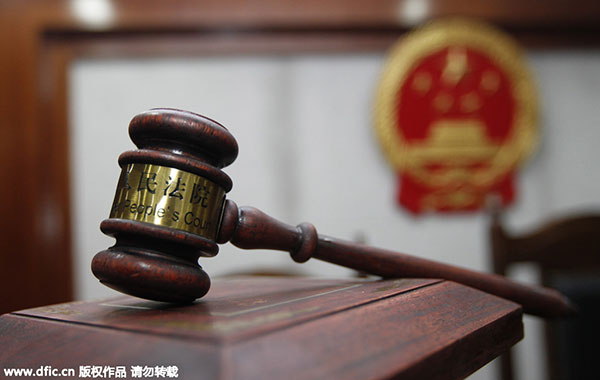 On Tuesday, the top disciplinary, supervisory, procuratorate and public security authorities started a joint investigation into the allegation that the supreme court lost case documents related to a coal mine dispute, which was exposed late last month. Beijing News comments:

At first, the Supreme People's Court denied the evidence, saying the allegation was a rumor without any evidence to back it up. However, just two days after it denied the charge, the top judicial authority, which has rarely been in the eye of a public opinion storm as a defendant, announced it had initiated an investigation into the case, providing tacit confirmation of the loss of the documents.
Reportedly, the missing legal documents all relate to the second hearing of a coal mine exploitation rights dispute between the State-owned Xi'an Geological Mineral Exploitation and Development Institute and a private company in Yulin, Shaanxi province. The coal mine has coal reserves of about 1.9 billion tons, worth about 380 billion yuan ($56 billion).
Apparently, the joint investigation team is in a better position to look into how the files went missing than the Supreme People's Court itself.
Interestingly, the loss of the files has caught far more attention than the actual coal mine dispute, which has been going on for more than a decade, as the people believe the missing documents are clues to track down some corrupt elements in either the supreme court or Shaanxi province.
As the top judicial authority, the supreme court has acted as the last line of defense for justice many times. It is hard to imagine how damaging it would be for the image of the supreme court, if not the whole country, if some dirty dealings were uncovered in it.
The fact that it is a post on social media that blew the whistle on the loss of the documents has already laid bare the failure of the Supreme People's Court's self-supervision system. And the court's first reaction to issue a hasty denial has poured oil on the flames of public suspicions.
It is noticeable that the organizer of the joint investigation team this time is the Commission for Political and Legal Affairs of the Communist Party of China Central Committee, the top administrative functional department directly under the CPC Central Committee, which conveys the Party's resolve to reveal the truth and rebuild the people's confidence in legal justice.