Less damage, fewer casualties in 2018 from bad weather, report says
By ZHANG ZHIHAO | China Daily | Updated: 2019-01-23 08:46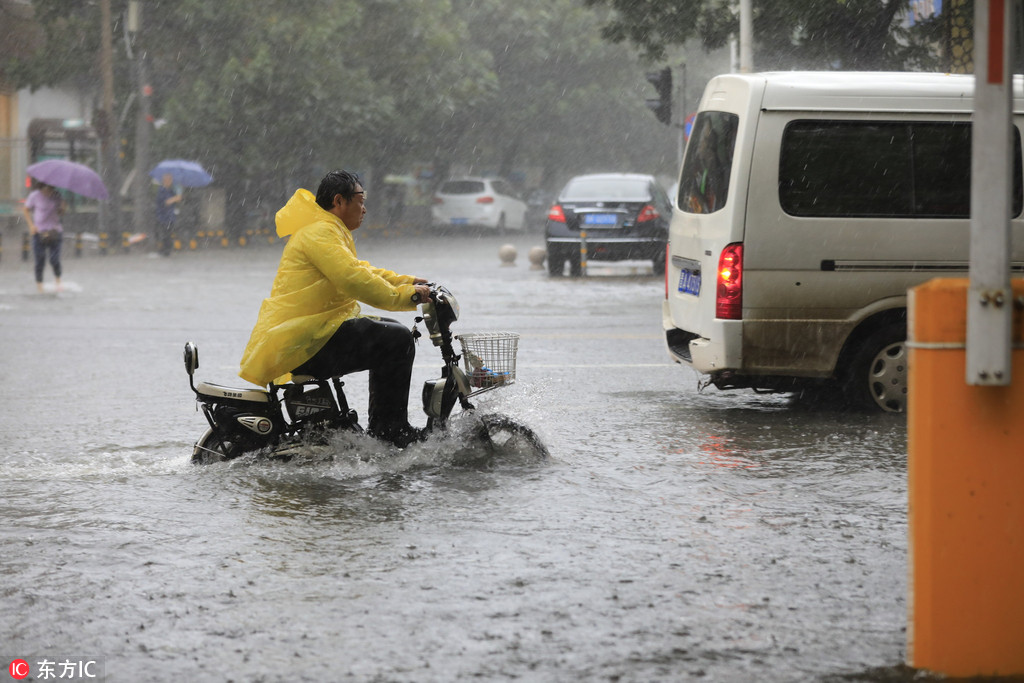 China's weather was generally stable last year, and the nation experienced significantly less weather-related damage and fewer deaths and injuries than in recent years, the China Meteorological Administration reported on Tuesday.
Phenomena such as rainstorms, floods, droughts and dust storms were less severe than usual last year, according to the 2018 China Climate Bulletin.
Natural disasters killed 635 people, damaged around 20.8 million hectares of crops, and led to direct economic losses of more than 264.5 billion yuan ($38.8 billion) last year, the report said.
Still, compared with average figures from 2013 to 2017, all three categories saw a major drop overall. In two areas-typhoons and extreme cold-casualties and economic damage were higher than usual last year, said Zhang Qiang, the deputy director of the National Climate Center.
The number of typhoons that reached China rose, and the places they came ashore were more to the north, hitting some of China's most economically vibrant regions, Zhang said.
Between 1949 and 2017, only six typhoons hit Shanghai. From late July to August, however, the city was struck by four typhoons. That included Rumbia, the typhoon that caused the most damage in China, affecting over 18 million people in seven provinces, the report said.
The 10 typhoons that landed in China last year killed 83 people and caused 69.7 billion yuan worth of damage. Rumbia accounted for more than half of the deaths and damage, killing 53 people and causing around 37 billion yuan in losses.
Temperatures and precipitation were also slightly above average last year, Zhang said. The national average temperature last year was around 10.1 C, which was 0.5 C higher than the average from 1981 to 2010.
Many parts of China saw record high temperatures, especially during spring and summer. The number of high-temperature days (at 35 C or above) was also the second highest in history, reaching 11.8 days, second only to 2017, the report said.
Precipitation reached a national average of some 673.8 millimeters-7 percent higher than the average from 1981 to 2010. The extra rainfall mostly took place in the northern regions and during the summer and fall seasons.
This year, forecasters say that El Nino, a global climate phenomenon characterized by warming surface waters in the Pacific Ocean, might reach its peak in early spring, Zhang said.
That might bring more precipitation to eastern and southern parts of China, while northern regions might see less rain, he said. "El Nino is one of the main factors affecting China's climate, so we have to keep closely monitoring the situation."