World first plastic waste made boat sets sail
By EDITH MUTETHYA | China Daily | Updated: 2019-01-24 05:35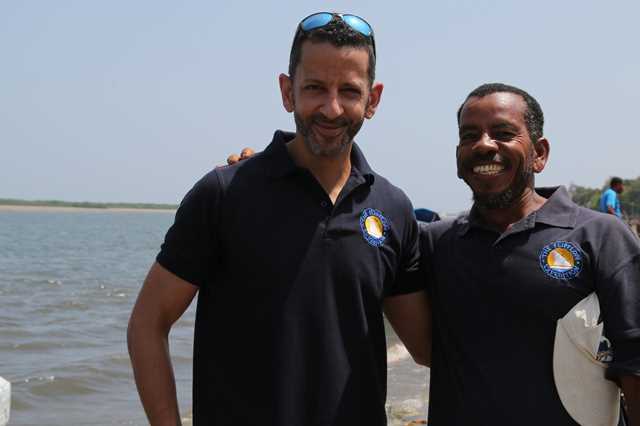 Flipflopi, the world's first sailing boat made entirely from plastic waste, has officially started its expedition from Kenya's Lamu Island to Zanzibar, Tanzania's main island, raising awareness about marine plastic pollution.
Backed by UNEP Clean Seas Initiative, the Flipflopi will sail south along the coasts of Kenya, stopping in Watamu, Kilifi, Mombasa and Diani, before crossing into northern Tanzania with planned stops on Pemba Island, and onwards into Stone Town, Zanzibar. The voyage is expected to take 14 days.
The Flipflopi team will be visiting schools, communities and government officials along the way, sharing solutions and changing mindsets. They will also be organizing beach clean-ups with local partners, as well as visiting a number of marine conservation and plastic recycling initiatives.
Speaking during the official launch of the expedition on Wednesday in Lamu, Ben Morison, the project co-founder said the main idea behind the expedition is to demonstrate that plastic can be recycled and put into a better use.
"As we sail along the coast, we want to share the message that plastic can be reused, and if it has to end up in the sea, it should be in the form of a boat," he said.
Morison said they plan to build a 20-meter long boat that will be able to sail beyond Africa, to demonstrate to the world that single use plastic doesn't make sense. The currently built Flipflop boat is 9-meters long.
The building of the bigger boat is expected to be complete within the next two years. Once the Flipflop team gets enough financial support, construction will kick off immediately.