Drone technology being used to save threatened species on land and in the sea
By ANGUS MCNEICE | China Daily | Updated: 2019-01-28 10:16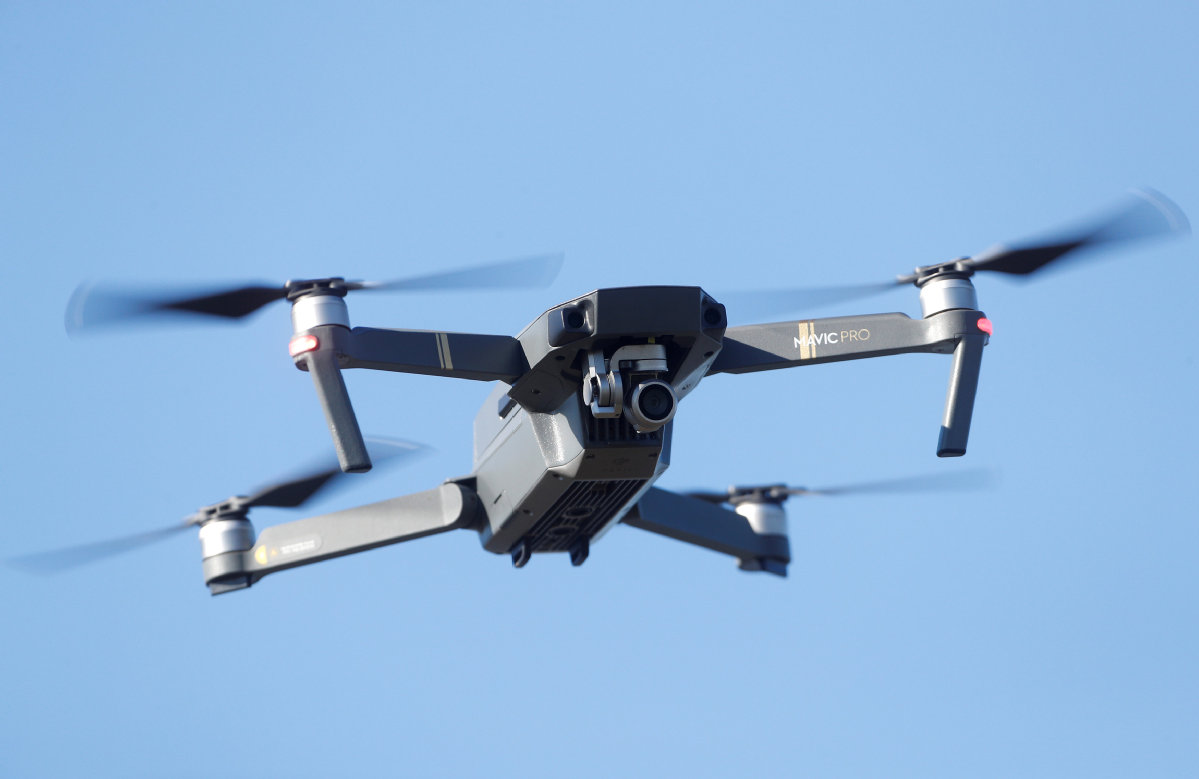 Technology first developed to unlock the secrets of the cosmos may soon be used to count animals and locate poachers in the jungles of Asia and Africa.
The idea was born out of a conversation between two neighbors who work at Liverpool John Moores University in the United Kingdom.
Over the garden fence, primatologist Serge Wich and astrophysicist Steven Longmore discussed the challenges of conducting population surveys of apes in dense foliage.
Longmore suggested using thermal imaging techniques and computer software designed to scrutinize celestial bodies millions of light-years from Earth.
Since animals-like stars-give off heat, they can be spotted with equipment that picks up photons on the infrared spectrum.
When viewed from above by drones with special cameras, creatures once hidden by thick canopies light up brightly against cooler trees and undergrowth.
The two neighbors ran with the idea, and today their astro-ecology project has a team of biologists, astrophysicist, engineers, and drone pilots dedicated to wildlife conservation.
"What the founders realized is that the imaging issues faced by ecologists had already been solved in astronomy," said Joshua Veitch-Michaelis, who leads computing and drone hardware integration for the team.
The project is developing software capable of analyzing thousands of aerial survey images at high speed.
And the team's computers are becoming increasingly adept at distinguishing between species. This means the technology can be used to conduct animal population surveys and identify human activity in wild areas, including illegal hunting.
Veitch-Michaelis presented the group's findings last week at the Royal Institute in London, along with several other scientists who previewed the latest technology aimed at wildlife conservation efforts.
The event was organized by the British International Education Association, which promotes British education to emerging international education markets, primarily in China.
Melissa Schiele, a marine biologist with the Zoological Society of London's Bertarelli Program in Marine Science, shared the results from a drone project she is running in the Indian Ocean.
The Bertarelli Program has developed the first water-landing fixed-wing drone specifically designed for marine ecology and maritime surveillance.
"We believe our drone is going to be a revolutionary tool for marine protection and management," said Schiele.
The team's drone can fly for two hours, has a range of more than 22 kilometers, and is capable of landing on the water. It takes a photo every second, and Schiele uses the images to monitor populations of large marine species. It is also an agile tool when it comes to uncovering illegal fishing activity.
Schiele's study area-the remote and uninhabited Chagos Archipelago, south of the Maldives-is only served by one patrol ship.
The ship is large, and illegal vessels can spot it coming from miles away.
"They can cut lines and steam off quickly, before the ship has picked them up on radar," she said. "Our drone can fly beyond the radar's range of 12 nautical miles, which gives us an ambush advantage."
In the future, patrol ships could launch the drones to scout large areas, and images of illegal vessels could be shared with authorities.
Schiele said slavery is widespread in the illegal fishing trade, making it a humanitarian as well as an environmental concern.
At the Royal Institute, Howard Jones, chief executive of the conservation charity Born Free, spoke about the steps the foundation is taking to fight extinction through technology.
Jones, who served for 16 years in the armed forces, said the charity is working with partners to introduce military-grade surveillance and monitoring equipment in wildlife areas.
"Military technology and technology used by security services is years ahead of what's available in the general public. With that knowledge, we got together and said, we've got to do better," Jones said.
He said that habitat and species loss is one of the most pressing issues facing the planet today.