Time is ripe to boost national smoke-free city campaign
By Jiang Yuan | chinadaily.com.cn | Updated: 2019-01-28 13:49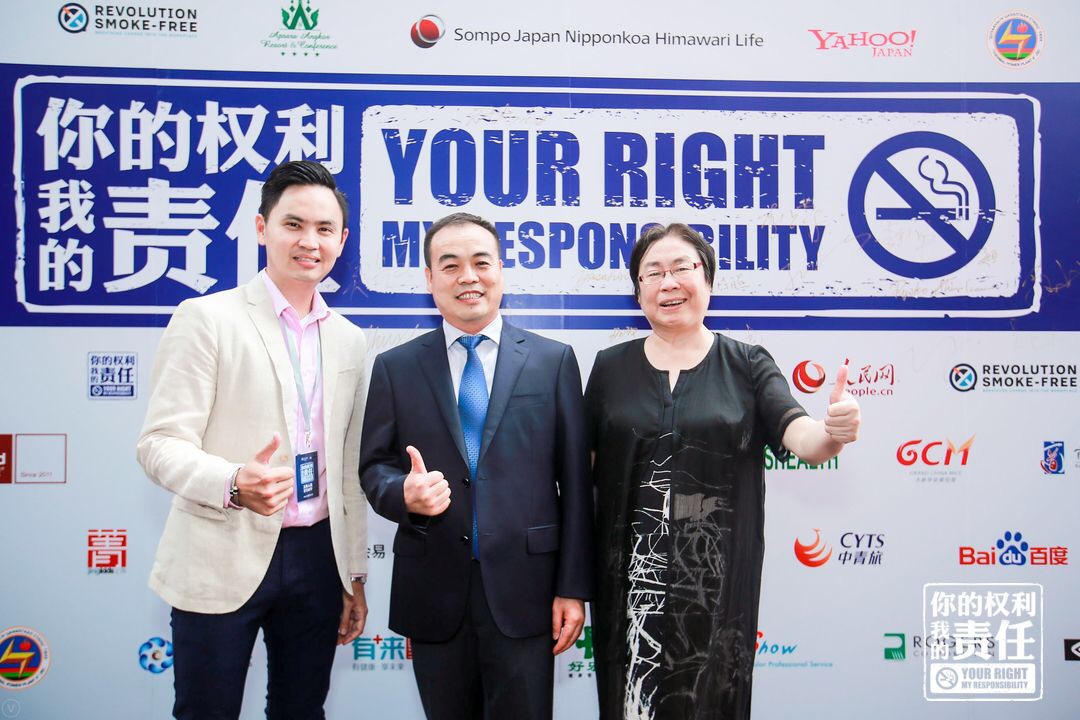 I retired as director of the Tobacco Control Office under the China Center for Disease Control and Prevention last November. One of my biggest satisfactions as a veteran tobacco control worker is more and more Chinese cities are consciously going smoke-free. This scale-up, slow but steady over the past few years, has given me hope we may be finally approaching a crucial tipping point where a complete smoking ban in indoor public places, workplaces and public transportation will be the norm rather than exception in a country that has more smokers than anywhere else in the world.
Among the many policy tools that address tobacco use, enforcing a complete indoor smoking ban has proven to be effective in protecting people from the harm of secondhand smoke, even when other measures are being taken to gradually reduce the prevalence of tobacco smoking. Other benefits of such a ban include reduced health burdens as a result of tobacco use and potentially lower tobacco consumption. It is with this rationale that more than 20 Chinese cities have enacted various forms of indoor smoking bans since 2005, when China's National People's Congress ratified the World Health Organization Framework Convention on Tobacco Control.
Looking back on my years with the Tobacco Control Office, it is tremendously inspiring when working with colleagues across cities, who have demonstrated remarkable dedication and perseverance in pushing for and enforcing local indoor smoking bans. Beijing, Shanghai and Shenzhen, or so-called tier-1 cities, have been pioneers. A sea change has taken place and is continuing across these cities, where indoor smoking bans are being enforced rigorously by local authorities and embraced by increasingly appreciative local populations.
What I want to highlight here is the fact some of the less affluent cities, or so-called tier-2 and even tier-3 cities, are actually pushing for and enforcing local indoor smoking bans, too. More than a dozen such cities have already enacted these bans. Some even have detailed implementation guidelines ready as a solid foundation to operationalize local enforcement work. Though the rigor and intensity of enforcement is generally weaker than tier-1 pioneers, it is through the sincerity of these less affluent cities that they can better safeguard their citizens' right to health. In this, I find strong optimism for the future.
More specifically, I'd like to mention a promising case: Lanzhou, in West China's Gansu province, which provides inspiration to many more like-minded tier-2 and tier-3 cities that believe in a smoke-free mission for health protection.
Lanzhou took action to put into force its indoor smoking ban as early as 2014. The early version was not comprehensive and had loopholes affecting meaningful enforcement. Understanding the issues, the city was able to revise local smoke-free laws and put into force a detailed guideline for implementation last year. Meanwhile, joint tobacco control enforcement drives by relevant government agencies took place in the latter half of last year as the first step to raise public awareness and garner wider support.
Now the city is even developing a mobile app integrated with the popular WeChat platform to allow real-time reporting of smoke-free law violations by the general public, as local tobacco control personnel is committed to providing timely and effective response to any complaint reported by the app. Local volunteers are expected to be mobilized to try out the app, and they may well be incorporated into the complaint response mechanism in the future.
In Lanzhou, I see many of the success stories in tier-1 cities being replicated. The same thing is happening in other cities too, and I'd also like to congratulate Xi'an on its early enforcement efforts. Such developments are the strongest rebuff possible to the false argument that an indoor smoking ban is futile because it's impossible to enforce the ban in a meaningful way.
I'd like to call on more cities, more mayors and more populations across different localities to join the cause of tobacco control, particularly by opting for the proven policy of enacting and enforcing strict indoor smoking bans. With increasing awareness of the right to health without the harm of tobacco, I'm confident the time is ripe to scale up a smoke-free city campaign across China.
The author is former director of the Tobacco Control Office under China Center for Disease Control and Prevention.
The opinions expressed here are those of the writer and do not necessarily represent the views of China Daily and China Daily website.